Hildenberger helps honor local coaching icon
Minnetonka High School's Twenge earns National Coach of the Year Award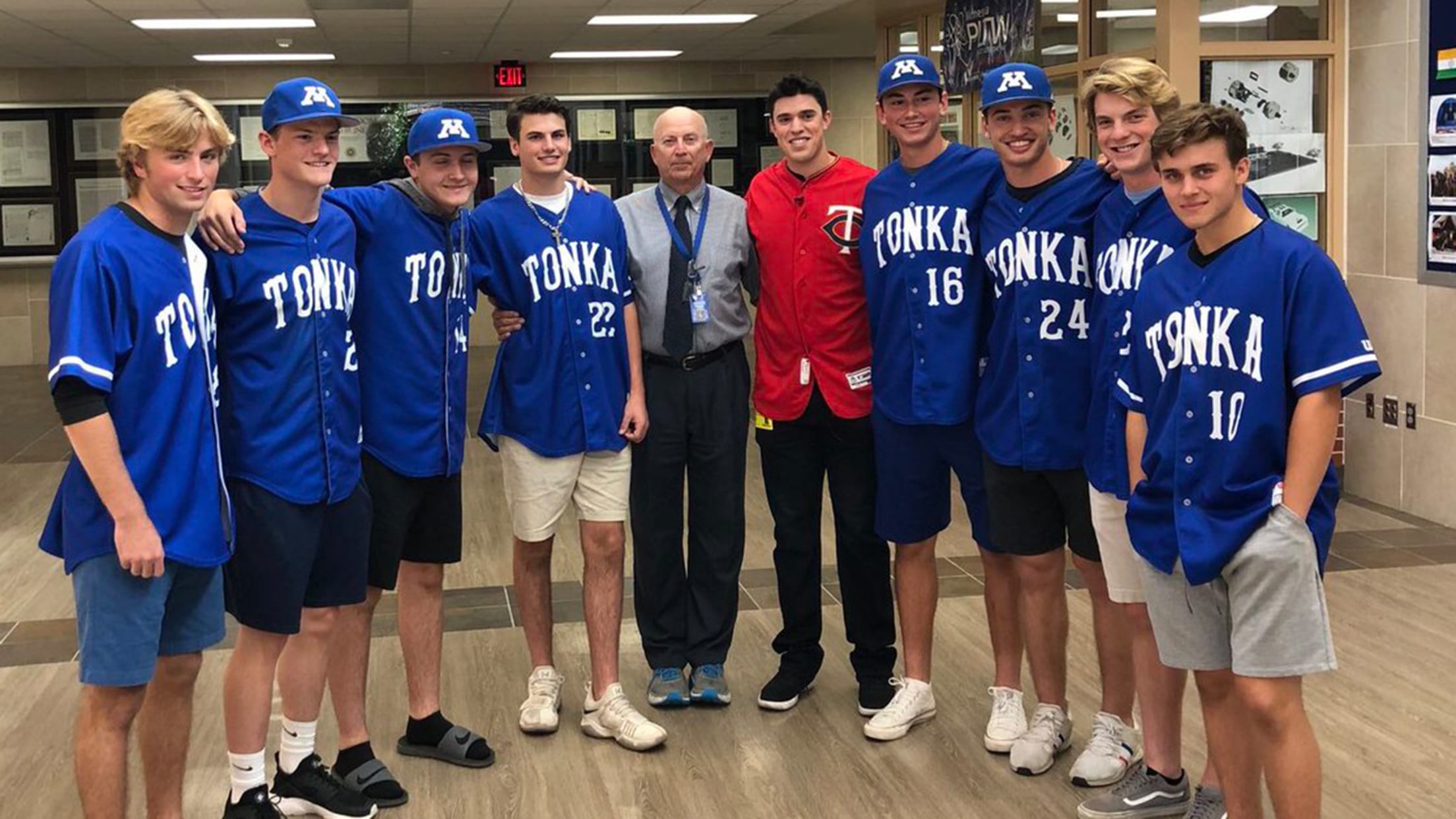 The Twins and reliever Trevor Hildenberger recently teamed up with Supercuts to make a special presentation for one of the Twin Cities' most respected baseball coaches, helping bestow Minnetonka High School's Paul Twenge with the American Baseball Coaches Association Diamond National Coach of the Year Award for Division I.Hildenberger was
The Twins and reliever Trevor Hildenberger recently teamed up with Supercuts to make a special presentation for one of the Twin Cities' most respected baseball coaches, helping bestow Minnetonka High School's Paul Twenge with the American Baseball Coaches Association Diamond National Coach of the Year Award for Division I.
Hildenberger was on hand with Supercuts to take part in the celebration. He and the Twins have invited Twenge to the club's Sept. 29 game against the White Sox, where they will watch the game from a suite. Twenge, who has been at Minnetonka for 44 years, and his entire team will also receive free haircuts for an entire year.
We teamed up with @Supercuts & @t_hildy to surprise and congratulate the Minnetonka High School baseball team's Head Coach Paul Twenge for being named the ABCA Divison 1 National Coach of the Year! #MNTwins pic.twitter.com/ZBxUs6hz7f

— Minnesota Twins (@Twins) September 13, 2018
"Nobody gets anywhere in life, especially in baseball, without good leaders," Hildenberger said. "People who guide you through the process, and you can learn a lot from a good leader like Paul."
"Keep throwing the ball hard," Twenge told Hildenberger.
Founded in 1945, the ABCA is the primary professional organization for baseball coaches at the amateur level, representing nearly 10,000 members and all 50 states, according to its website. Twenge will be honored on Jan. 4 at the 75th annual ABCA Convention in Dallas.