Tulo runs bases, nearing return next week
Shortstop has been out of action with quad injury since May 27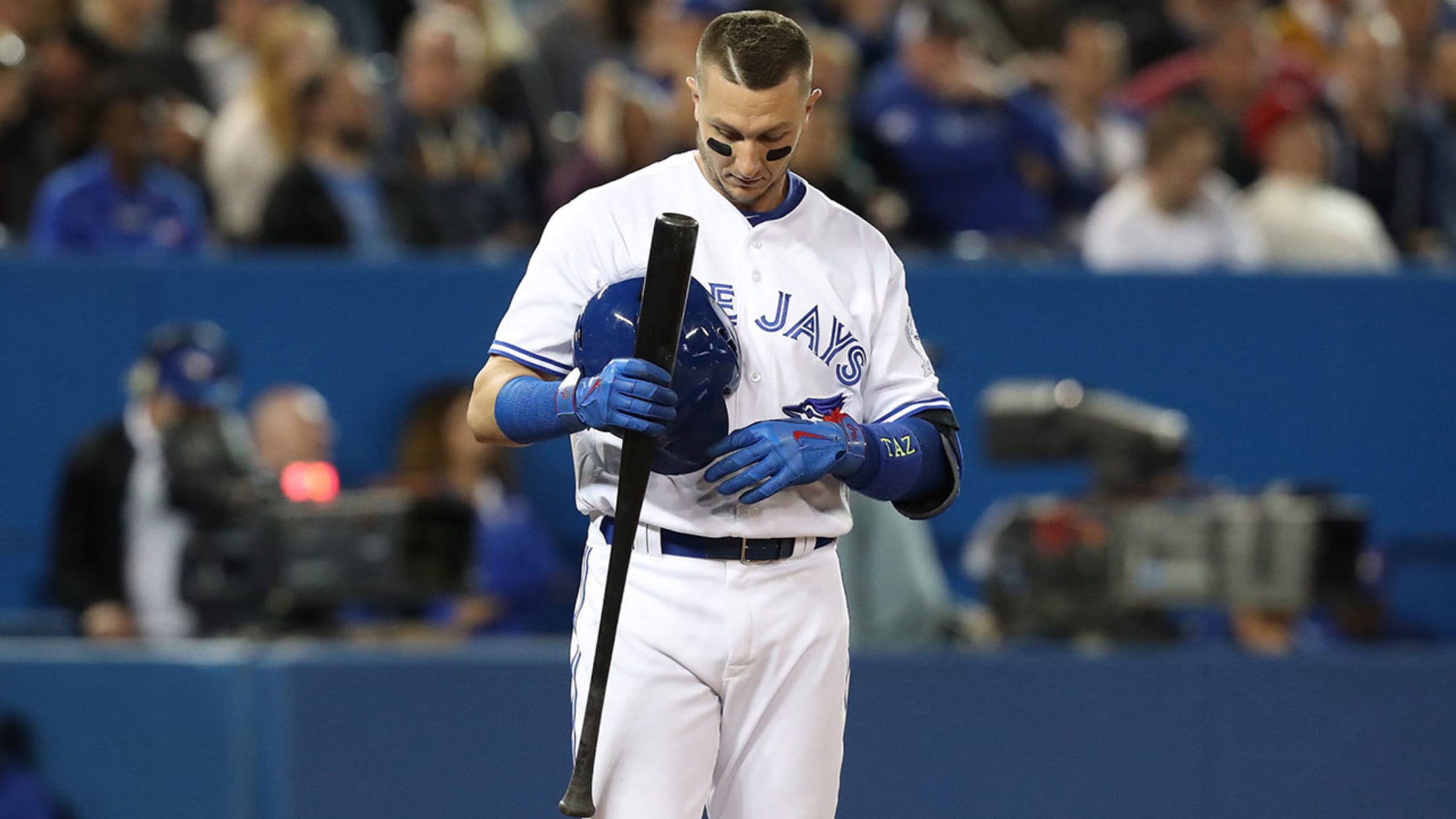 Troy Tulowitzki has been out of action since May 27 with soreness in his right quadriceps muscle. (AP)
TORONTO -- Blue Jays manager John Gibbons delivered an update regarding the status of injured shortstop Troy Tulowitzki prior to the series opener against the American League East-leading Orioles on Thursday.Tulowitzki has been out since May 27 with soreness in his right quadriceps muscle and is inching closer to a
TORONTO -- Blue Jays manager John Gibbons delivered an update regarding the status of injured shortstop Troy Tulowitzki prior to the series opener against the American League East-leading Orioles on Thursday.
Tulowitzki has been out since May 27 with soreness in his right quadriceps muscle and is inching closer to a return to game action. The 31-year-old has been down in Dunedin, Fla. at the Blue Jays' Minor League complex and began hitting off a tee earlier in the week.
"He ran the bases today and felt pretty good," Gibbons said. "I think he's going to play in an extended [spring camp] game tomorrow, and the next day, he'll play for [Class A] Dunedin. I think that's the tentative plan."
Barring any setbacks, Tulowitzki is expected to rejoin the Blue Jays early next week. The shortstop has had a difficult start to the season, hitting .204 with a .673 OPS while committing seven errors, but he was batting .288 with a .903 OPS in 14 games prior to the DL stint.
Darwin Barney has received a majority of the reps at shortstop in Tulowitzki's absence, and he is hitting a career-best .321 with three home runs and nine RBIs.