Buxton's dream a reality thanks to Jackie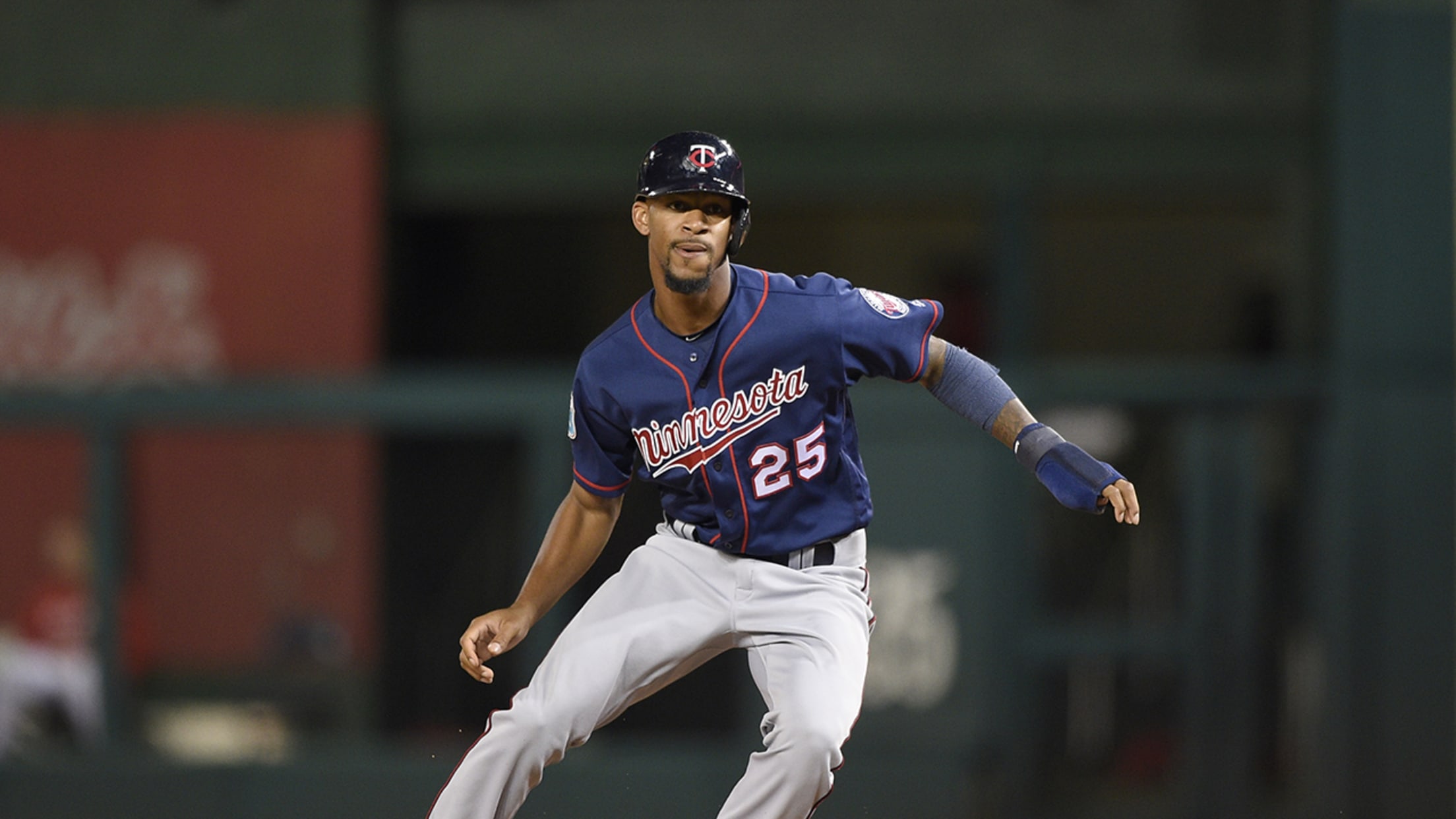 Byron Buxton and his teammates will wear No. 42 on Jackie Robinson Day. (Nick Wass/AP)
MINNEAPOLIS -- As a 7-year-old playing travel ball in Georgia, baseball was just an outlet to have fun for Twins rookie outfielder Byron Buxton.Buxton would later learn about the ability to play professionally and how Jackie Robinson made that dream a reality by breaking baseball's color barrier."Back then, being a
MINNEAPOLIS -- As a 7-year-old playing travel ball in Georgia, baseball was just an outlet to have fun for Twins rookie outfielder Byron Buxton.
Buxton would later learn about the ability to play professionally and how Jackie Robinson made that dream a reality by breaking baseball's color barrier.
"Back then, being a kid, you didn't really care," Buxton said. "You just wanted to go out there and have fun, and play beside your friends and go win. Then, after the game, you go to a pizza spot or whatever. It was just about going out there and having fun.
"That's what it's still about today, but it's also a job here, and we've got to come out there and play the game hard, and not take it for granted."
Buxton appreciates the chance to wear Robinson's No. 42 on Jackie Robinson Day after what Robinson endured.
"He fought for what he did to come out here and play," Buxton said. "If it wasn't for him, I probably wouldn't be able to play this game. A lot can be said about it, but I'm just glad I'm able to have the opportunity to come out here and play this game every day, and not only try to make myself better but also make other people better."
The 22-year-old Buxton has learned from Robinson, saying he has, "watched the movie '42' numerous times."
"It just shows how lucky we are to be able to come out here every day and play this game," Buxton said. "You just want to come out here and not take it for granted."
Brian Hall is a contributor to MLB.com.