Twins recall Littell, option Romero to Triple-A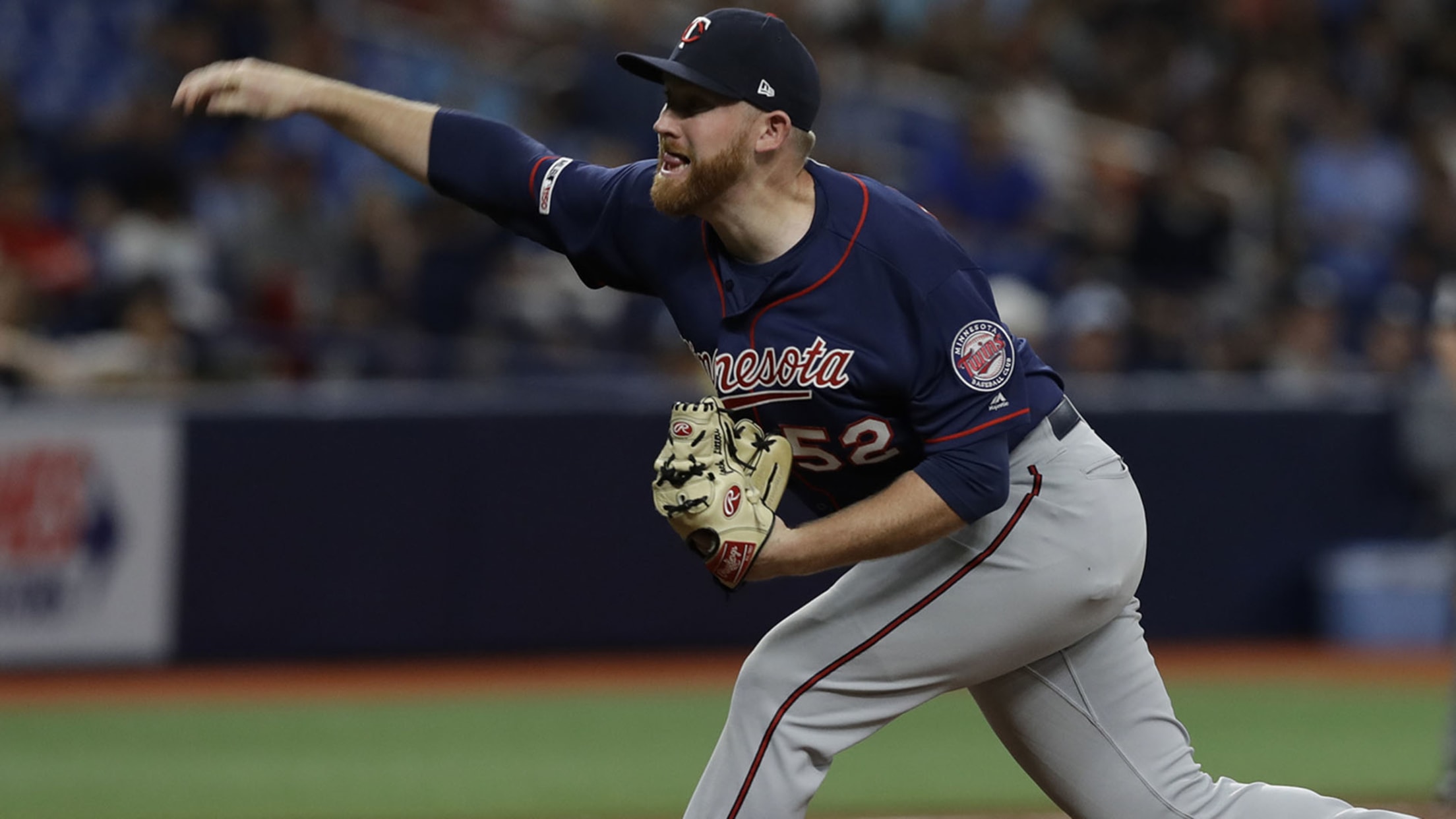 MINNEAPOLIS -- The Twins' bullpen carousel continued on Friday, when right-hander Zack Littell was recalled from Triple-A Rochester and Fernando Romero was optioned back to Triple-A after one day with Minnesota. Romero had been recalled on Thursday morning to possibly provide some length out of the bullpen, but he didn't
MINNEAPOLIS -- The Twins' bullpen carousel continued on Friday, when right-hander Zack Littell was recalled from Triple-A Rochester and Fernando Romero was optioned back to Triple-A after one day with Minnesota.
Romero had been recalled on Thursday morning to possibly provide some length out of the bullpen, but he didn't record an out after entering the series finale against the Mariners in the eighth inning with a nine-run lead. Romero allowed a single and a double and issued two walks and a wild pitch.
The 24-year-old right-hander was charged with two earned runs and Romero now has eight strikeouts and five walks in eight Major League innings this season as he continues to seek consistency with his release point and command after he was moved to the bullpen for the first time in his professional career during Spring Training.
"I truthfully believe the guy we saw out there is not the real Fernando Romero that we know is in there," Twins manager Rocco Baldelli said. "He's thrown the ball well. He was in Triple-A throwing the ball well. He was throwing strikes. He's got tremendous stuff. ... He's got ability, and when he's able to show it more often than not, he's going to be able to come up here and really help us."
Littell made two appearances with the Twins in an earlier Major League stint in late May, throwing two perfect innings against the White Sox on May 24 before he allowed eight runs in 4 1/3 innings against the Rays as he absorbed the brunt of a blowout loss while giving Minnesota length out of the bullpen.
The 23-year-old Littell has been a starter throughout his career, but he experienced success as a full-time reliever in his most recent stint with Rochester, allowing only two runs on three hits in 7 2/3 innings with 13 strikeouts and one walk. Baldelli said the Twins feel that Littell could be at his best in a shortened role moving forward.
"In general terms, the goal was to shorten him up -- duration of outing," Baldelli said. "Really, shortening up kind of his repertoire, as well. He's a guy that can do some different things, but I think he's probably at his best when you're seeing the good fastball in shorter stints, and a good, hard breaking ball, and probably relying more on that than anything else.
Worth noting

• According to MLB.com's Jim Callis, right-hander Matt Canterino, the Twins' second-round selection in the 2019 MLB Draft out of Rice University, has signed for $1.1 million. The slot value for the No. 54 selection this season was $1,338,500.
The Twins had previously announced the signing of 16 other selections among their 41 in the Draft, including first-rounder Keoni Cavaco and 15 other picks in the 10th round or later.