Gibson's new routine pays early dividends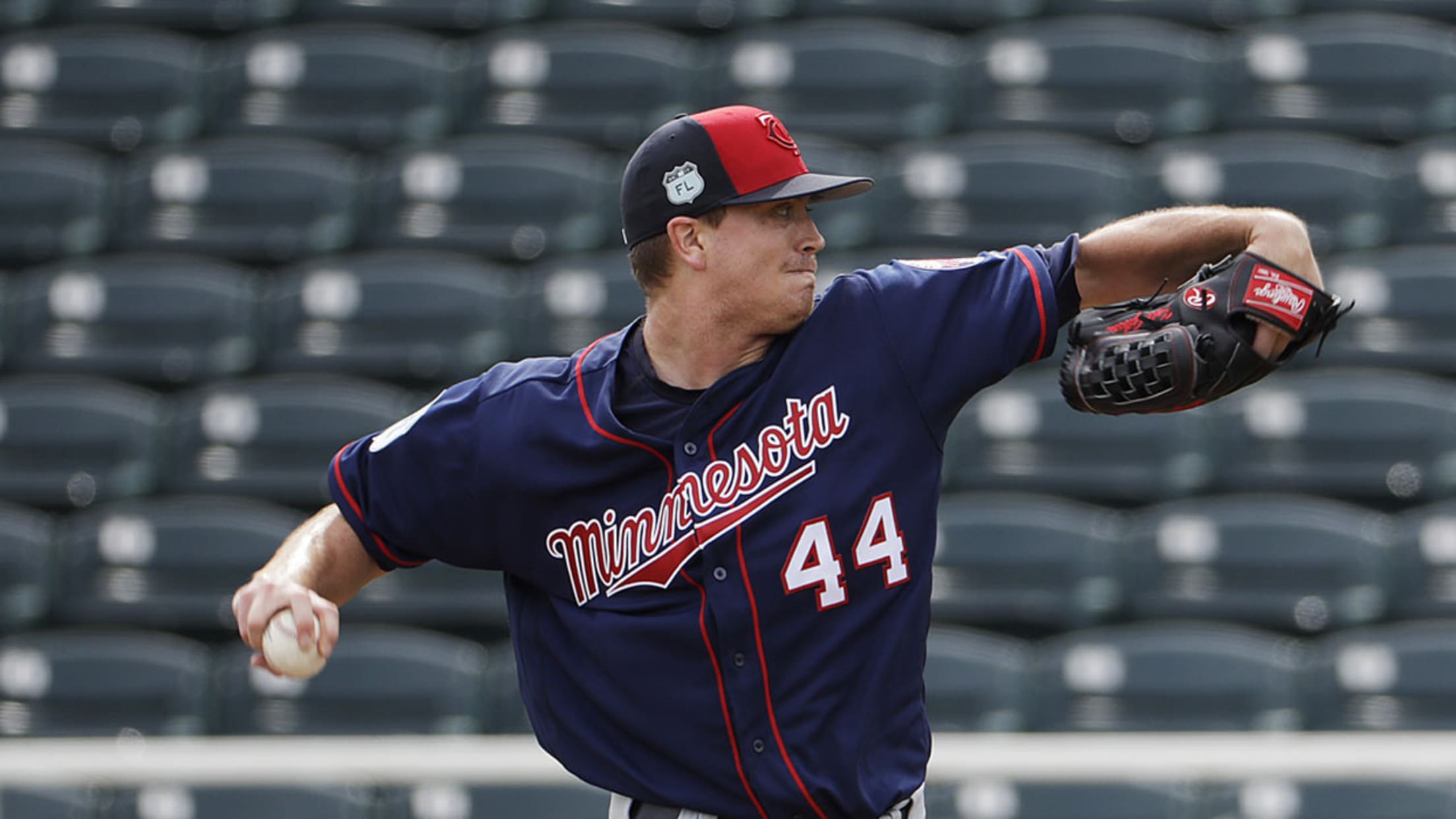 Kyle Gibson struck out two in 1 2/3 scoreless innings on Friday. (David Goldman/AP)
FORT MYERS, Fla. -- Right-hander Kyle Gibson, who drastically changed his workout routine this offseason to improve his delivery, came away pleased with how everything felt in his Grapefruit League debut in the Twins' opener on Friday night at Hammond Stadium, a 3-1 loss to the Rays.Gibson looked sharp, hitting
FORT MYERS, Fla. -- Right-hander Kyle Gibson, who drastically changed his workout routine this offseason to improve his delivery, came away pleased with how everything felt in his Grapefruit League debut in the Twins' opener on Friday night at Hammond Stadium, a 3-1 loss to the Rays.
Gibson looked sharp, hitting 94 mph with his fastball multiple times as he tossed 1 2/3 scoreless innings with two strikeouts, throwing 22 of his 29 pitches for strikes. But more than the results, Gibson was happy that his new routine, which includes throwing with weighted balls and a balloon-shaped ball called a connection ball, led to him feeling better on the mound.
• Spring Training:Info | Tickets | Schedule | Gear
"My arm feels good and I was able to take some stress off my back," Gibson said. "When you get into game speed and the hitter is up there trying to get a hit, you tend to forget things you have been working on. I feel like I stayed with that delivery as much as I could and had very few pitches where I felt like I came out of it. It gave me confidence and will help me going forward."
Gibson ran into trouble in the first, giving up a leadoff double to Timothy Beckham, but he pitched his way out of the jam with strikeouts of Daniel Robertson on a 94-mph sinker and Corey Dickerson on a 91-mph sinker.
Gibson was hurt by his defense in the second, when he induced a routine grounder to short for what should have been the final out of the inning, but Jorge Polanco's throw in the dirt to first wasn't handled by Kennys Vargas for an error charged to Polanco. Gibson gave up a single to Player Page for Shane Peterson and was removed for Drew Rucinski, who struck out Johnny Field to end the inning.
It was also Gibson's first time working with catcher Jason Castro in a game setting, and he came away impressed by Castro's pitch-calling and receiving skills.
"I think the only time I shook him is when he called changeup when I wanted a heater -- and it was actually the last guy who got the hit," Gibson said with a laugh. "I'm learning quickly not to shake him off. He was good. Good target back there. Obviously has a good awareness of the game."