Twins, nonprofit donate local youth unis
Partnership with Pennsylvania-based PIFBS supports 14 schools in Twin Cities
Ronald Borquez, a senior at Patrick Henry High School, said it was a "blessing." Majeur Tucker, a senior at Highland Park Senior High School, called it "everything." On Wednesday, the Twins partnered with Pennsylvania-based nonprofit Pitch In For Baseball and Softball (PIFBS) at a donation event that provided new equipment
Ronald Borquez, a senior at Patrick Henry High School, said it was a "blessing." Majeur Tucker, a senior at Highland Park Senior High School, called it "everything."
On Wednesday, the Twins partnered with Pennsylvania-based nonprofit Pitch In For Baseball and Softball (PIFBS) at a donation event that provided new equipment and uniform resources to nearly 1,000 students from 56 middle and high school baseball and softball teams from Twin Cities-area public schools.
PIFBS chairman and former Twins shortstop and broadcaster Roy Smalley hosted the donation event, which was supported by the Twins Community Fund and held at the Thomson Reuters Champions Club at Target Field.
"Our mission is to ensure that a lack of baseball or softball equipment never stops anyone from playing the game," Smalley said. "This donation is particularly gratifying to me because I played most of my career here and have made the Twin Cities my home for the better part of 40 years."
This year's donation supported 14 schools: Battle Creek Middle School, Central High School, Edison High School, Harding Senior High School, Highland Park Senior High School, Humboldt Senior High School, North Community High School, Parkway Middle School, Patrick Henry High School, Ramsey Middle School, Roosevelt High School, South High School, Washburn High School and Washington Technology Magnet School.
The #MNTwins Community Fund, Twins alum @roysmalley5, and @PitchInBaseball & Softball donated uniforms and equipment to local youth teams! pic.twitter.com/pevgfcoOWm

— Minnesota Twins (@Twins) March 14, 2019
"This is so valuable," said Joe Schallenberger, the coach of Patrick Henry High's baseball program. "For one thing, we already have kids showing up for throwing practices that don't have gloves, who haven't played baseball before. ... The schools can't fund this anymore, so we have to find another avenue, and we're very thankful that the Twins are available and [PIFBS] is available."
Tucker and Bella Ciccarelli, both seniors on Highland Park Senior High's softball team, were grateful that their teammates without the financial means to purchase their own equipment could still benefit from the family setting and life lessons imparted by the sport.
"It's kind of nice to help boost our program and boost our spirits and make sure that everyone has an equal opportunity," Ciccarelli said.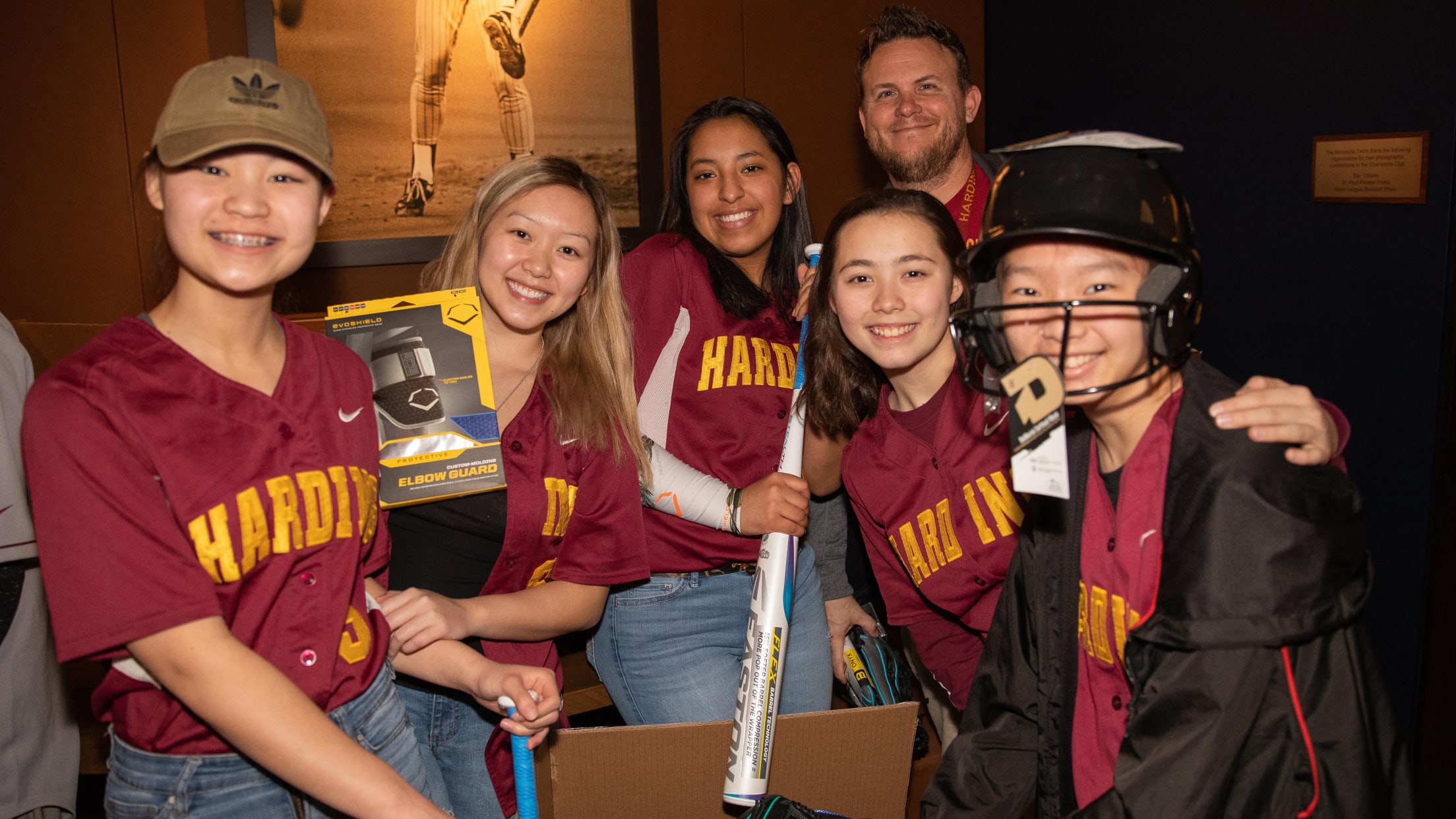 Borquez, who is of Dominican descent and has been playing baseball his whole life, hopes that similar programs can pop up around the country to help assist students of need in other states.
"It's important not only for us, but also for other states to recognize that we're doing this just to help out every organization as much as we can," Borquez said.
PIFBS was founded in 2005, and it has impacted nearly 900,000 children in more than 100 countries by distributing equipment and uniforms. Wednesday's event marked the fifth straight year in which the Twins and PIFBS partnered to support students in the Twin Cities.
"The Twins and the Twins Community Fund are incredibly proud to be in partnership with Pitch In for Baseball & Softball," Twins president and CEO Dave St. Peter said. "Today's equipment donation is central to growing our game while ensuring Minneapolis and St. Paul kids have the same opportunities as others across Twins Territory."