Collins resumes throwing after lat injury
Outfielder limited to DH duties in games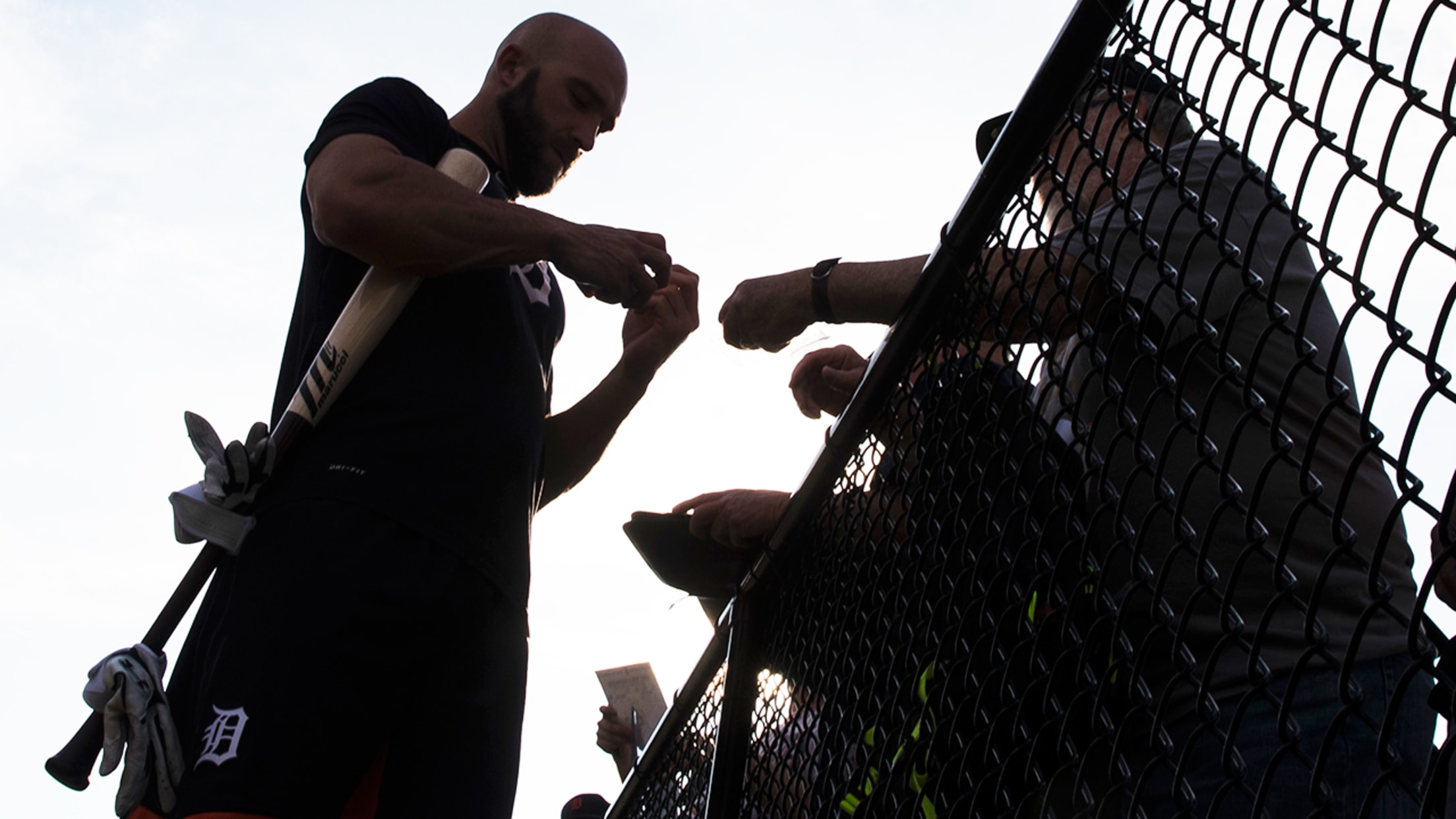 Tyler Collins started at DH for the Tigers on Friday against the Rays. (AP)
PORT CHARLOTTE, Fla. -- Tigers outfielder Tyler Collins, hampered by a strained left lat muscle, has resumed throwing, manager Brad Ausmus said before Friday's Grapefruit League game against the Rays.Collins, who is in competition to be the team's Opening Day starter in center field, shagged fly balls during batting practice
PORT CHARLOTTE, Fla. -- Tigers outfielder Tyler Collins, hampered by a strained left lat muscle, has resumed throwing, manager Brad Ausmus said before Friday's Grapefruit League game against the Rays.
Collins, who is in competition to be the team's Opening Day starter in center field, shagged fly balls during batting practice Friday before tossing them back to the infield. He also threw a day earlier from up to 90 feet, Ausmus said.
Collins sustained the minor injury during outfield drills this past week. Though the 26-year-old has been able to run the bases and take swings without any limitations -- striking out twice in three plate appearances at designated hitter in the Tigers' 5-2 loss to the Rays on Friday -- he was shut down from throwing for 10 to 14 days.
• Spring Training:Info | Tickets | Schedule | Gear
"There's no point in running around, going crazy and pulling something again trying to get it back too soon," Collins said. "It's like, 'Dude, you can play defense, so just get your at-bats, get out there and you'll be fine.'"
Ausmus said Collins will have to continue going through a range of exercises for the next few days before he is healthy enough to return to the field in a game.
"He's got to go through a throwing progression," Ausmus said. "I don't know if it will be a whole week, but he's got to be able to stretch it out. He's up to 90 feet, so we'll just see how it goes."
Collins struggled to maintain consistency this past season while splitting time between the Tigers and Triple-A Toledo. He batted .235 with four home runs and 15 RBIs in 56 games with the big league club.
Collins is among several Tigers vying for the starting job in a logjam that includes Michael Mahtook, prospect JaCoby Jones and non-roster invitee Anthony Gose. Ausmus admitted that Collins has seemed more relaxed this spring, but he is interested to see if that carries over to the regular season.
"He does, yeah, he does," Ausmus said. "But I reserve judgement on those things until real games start."
Worth noting
• Ausmus said veteran closer Francisco Rodriguez, who skipped his expected debut on Thursday against the Nationals because of a sore hamstring, is still slated to appear in relief on Saturday against the Yankees. Rodriguez is then scheduled to depart Tigers camp for Arizona on Sunday to pitch for his native Venezuela in the World Baseball Classic.
• Ausmus said the condition of left-hander Justin Wilson, who was also scratched Thursday because of a hamstring issue, has not changed. Though Wilson is available to continue throwing, Ausmus said he will not pitch off a mound, or in a game, until he is pain-free.
"He's throwing, but he's not really throwing off a mound," Ausmus said. "It doesn't really bother him throwing on flat ground, it's more downhill on the mound. That's where he feels it a little bit."
Jeff Odom is a contributor to MLB.com.