Ross takes another step with 'pen session
Rehabbing starter throws 21 pitches from half-height mound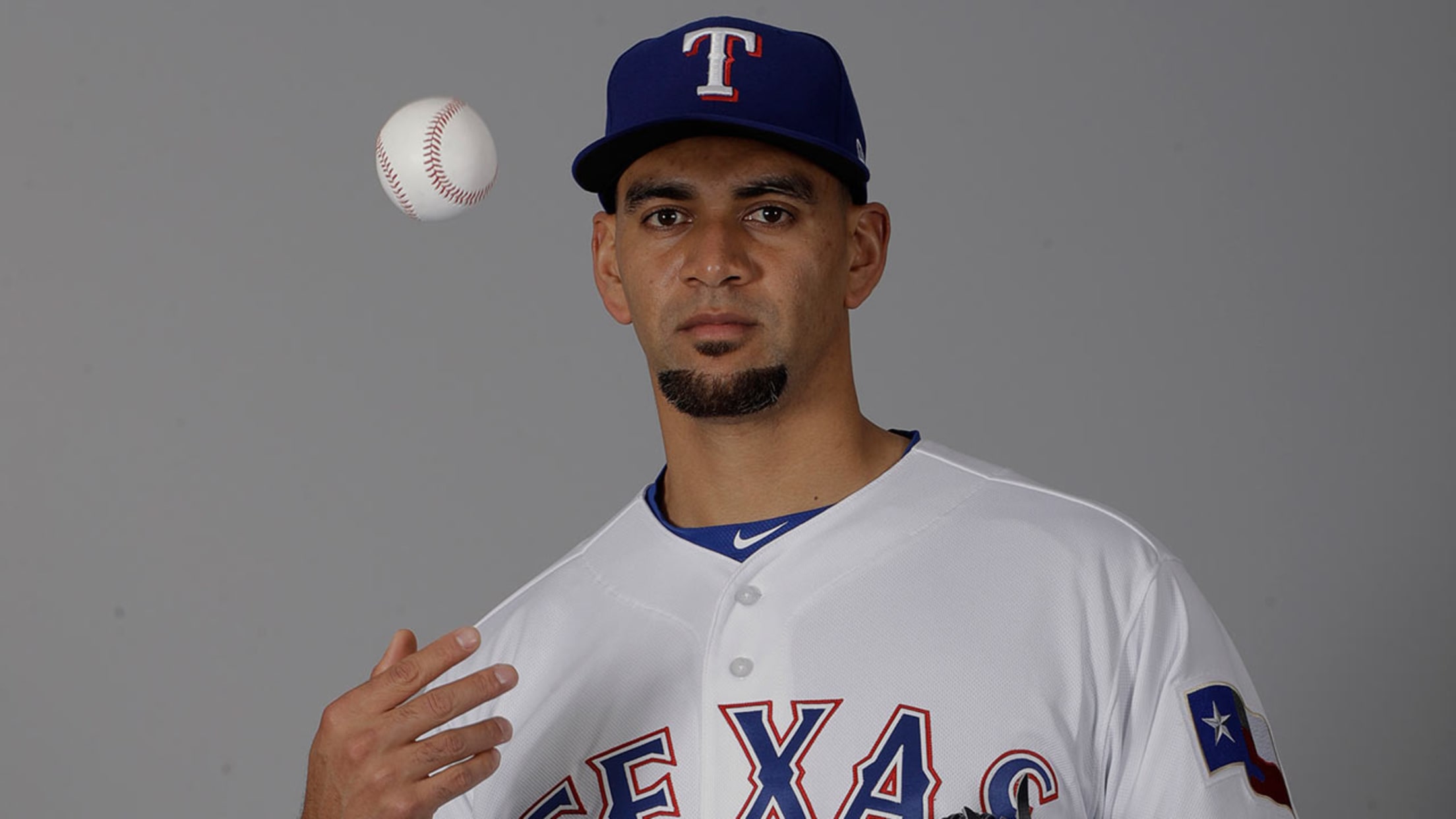 Tyson Ross is working his way back from offseason surgery to alleviate thoracic outlet syndrome. (AP)
SURPRISE, Ariz. -- In his quest to return from offseason surgery to relieve symptoms of thoracic outlet syndrome, Rangers right-hander Tyson Ross made another step -- albeit a small one -- on Friday as he threw 21 pitches off a half-height mound. The next step is throwing a bullpen session
SURPRISE, Ariz. -- In his quest to return from offseason surgery to relieve symptoms of thoracic outlet syndrome, Rangers right-hander Tyson Ross made another step -- albeit a small one -- on Friday as he threw 21 pitches off a half-height mound. The next step is throwing a bullpen session off a full mound; that could come next week barring setbacks.
"Where Tyson's at, it's not so much about evaluating his execution as much as him just building his arm strength," said bullpen coach Brad Holman, who oversaw Ross' session on Friday. "Right now it's about him growing in that regard. He did really well with that today."
Ross signed a one-year, $6 million deal with the Rangers after injuries relegated him to just one start for the Padres last season. He was among the National League's sturdiest starters in 2014-15, making 64 starts with a 3.03 ERA and 407 strikeouts over those two seasons.
• Spring Training: Info | Tickets | Schedule | Gear
The Rangers are not expecting Ross to make a quick comeback, but he could return sometime in May if his rehab continues to go well.
"What I don't want him to do is get caught up trying to execute too much where he's not able to let it go and feel comfortable," Holman said. "Because it's a medical thing, it may not be as quick a progression as a normal Spring Training guy would be, but there'll definitely be a progression forward, for sure."
Rangers join Diekman's cause
• Before taking the fields for morning workouts, the Rangers all donned red "Gut It Out" T-shirts to support reliever Jake Diekman, who has undergone the first of three surgeries this year to remove his colon. Diekman co-designed the shirt to raise money for the Crohn's and Colitis Foundation, and by Friday sales of the shirt had raised more than $13,000 of the $20,000 goal set for Monday.
Dave Sessions is a contributor to MLB.com.