Who is -- and isn't -- untouchable in the NL West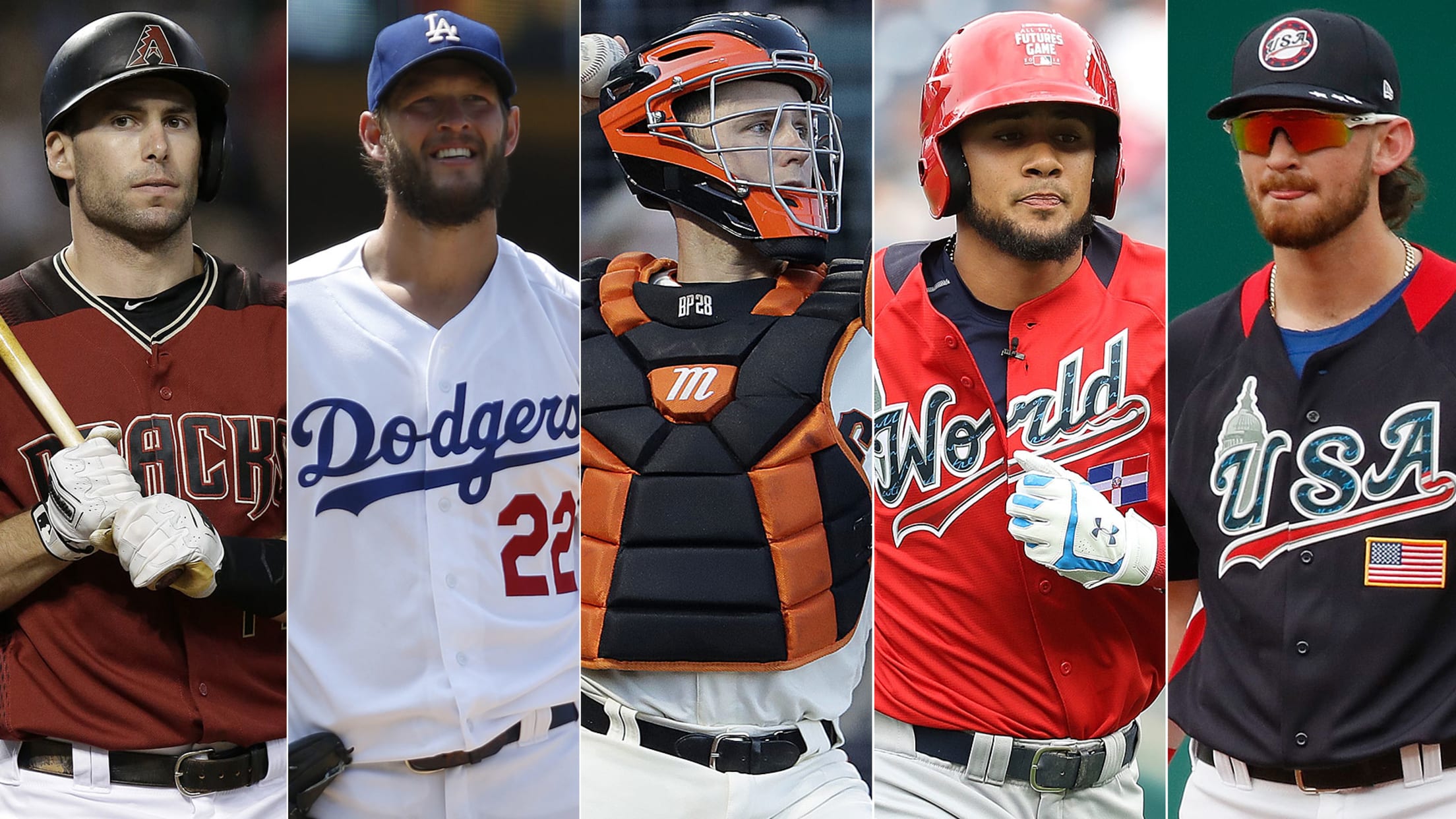 If we're being honest, almost no player in baseball is really, truly "untouchable." Michael Trout, probably. But there's some package, somewhere, that would cause virtually every general manager in baseball to part with virtually any player on his roster.The thing is, those packages aren't going to get offered. So for
If we're being honest, almost no player in baseball is really, truly "untouchable." Michael Trout, probably. But there's some package, somewhere, that would cause virtually every general manager in baseball to part with virtually any player on his roster.
The thing is, those packages aren't going to get offered. So for all practical purposes, we know some guys are just not getting moved. But then there's the flip side: Some players might be more available than you'd think.
MLB.com takes a look at one "untouchable" and one player who just might not be, from each team in the National League West.
D-backs
Who it is: Paul Goldschmidt
Why: He's the franchise. He can be a free agent after next year, and his overall numbers are down a bit. But really, he's the franchise. Best player, most important player, the whole deal. The only way this is really conceivable is if things go way south and they think about it at next year's Deadline, but that's a long way off.
Who it isn't: Zack Greinke
Why not: OK, not now. The D-backs aren't parting with any key pieces in the next week, because they're in the running for a division title. But this winter? Or even at the end of August if things go quickly? It wouldn't be all that shocking. Greinke is owed $35 million each of the next three seasons and he'll be 35 in October. If nothing else, he'd likely clear waivers.
Dodgers
Who it is: Clayton Kershaw
Why: A couple of months ago, you could maybe have constructed a scenario where the Dodgers would listen to a great offer. They were struggling. He has an opt-out this winter. It was not unimaginable. But even then, it was a very long shot. The National League is open, and the Dodgers with Kershaw have as much chance as anyone at the pennant.
Who it isn't: Yasiel Puig
Why not: He's been hurt, but Puig has begun a rehab assignment. He's having another good but not great year and could help a team in need of a controllable outfielder. Meanwhile, playing time may be scarce for him in L.A. The Dodgers are still looking for relief help, and it's possible they'd rather move a Major Leaguer making $9 million than a prospect.
Giants
Who it is: Buster Posey
Why: He's a franchise icon, a former NL Most Valuable Player, and signed through 2021. There's no replacement for him in the farm system or in free agency. And, let's be honest, his value is not at an all-time high. Even if they were interested in moving Posey, and they're not, it would make no sense. Posey comes with the furniture.
Who it isn't: Madison Bumgarner
Why not: Let's be abundantly clear here: The odds are extremely, extremely against Bumgarner going anywhere. But is it impossible? No. The Giants have an extremely reasonable option for '19, but after that he can be a free agent. He's slightly less dominant than he was two or three years ago, and a really overwhelming offer at least would force the Giants to listen. In a market short of aces, it's conceivable. Highly improbable, but possible.
Padres
Who it is: Fernando Tatis Jr.
Why: OK, this is cheating a bit since Tatis is hurt. But even before that, Tatis was not going anywhere. He's younger than fellow super-prospect Luis Urias, he's had a better year at the plate at the same level, and he's been playing shortstop with Urias mostly at second. He's the guy here, even amid baseball's best crop of prospects.
Who it isn't: Austin Hedges
Why not: It had long appeared that Hedges was every bit as much a part of San Diego's future as Tatis, Urias, et al. He probably still is. But then the Padres went out and got Francisco Mejia, and it became less clear. They're still not looking to move Hedges, and Mejia could end up in the outfield. But Hedges is potentially in play in a way he wasn't a week ago.
Rockies
Who it is: Brendan Rodgers
Why: The former No. 3 overall pick has produced throughout his time in the Minors, and his time in the Majors is getting closer. He's shown power and speed at Double-A while playing mostly shortstop, and there's really not much to indicate he won't live up to his promise. And the Rockies could have an opening in the middle infield as soon as next year, if DJ LeMahieu leaves in free agency.
Who it isn't: Ryan McMahon
Why not: A top-50 prospect not that long ago, McMahon has yet to find traction in the Majors. It's not that the Rockies have soured on him, necessarily, but it's not hard to see them deciding they'd be willing to part with him in the right deal.
Matthew Leach is the National League executive editor for MLB.com.