Softball's elite to gather at Historic Dodgertown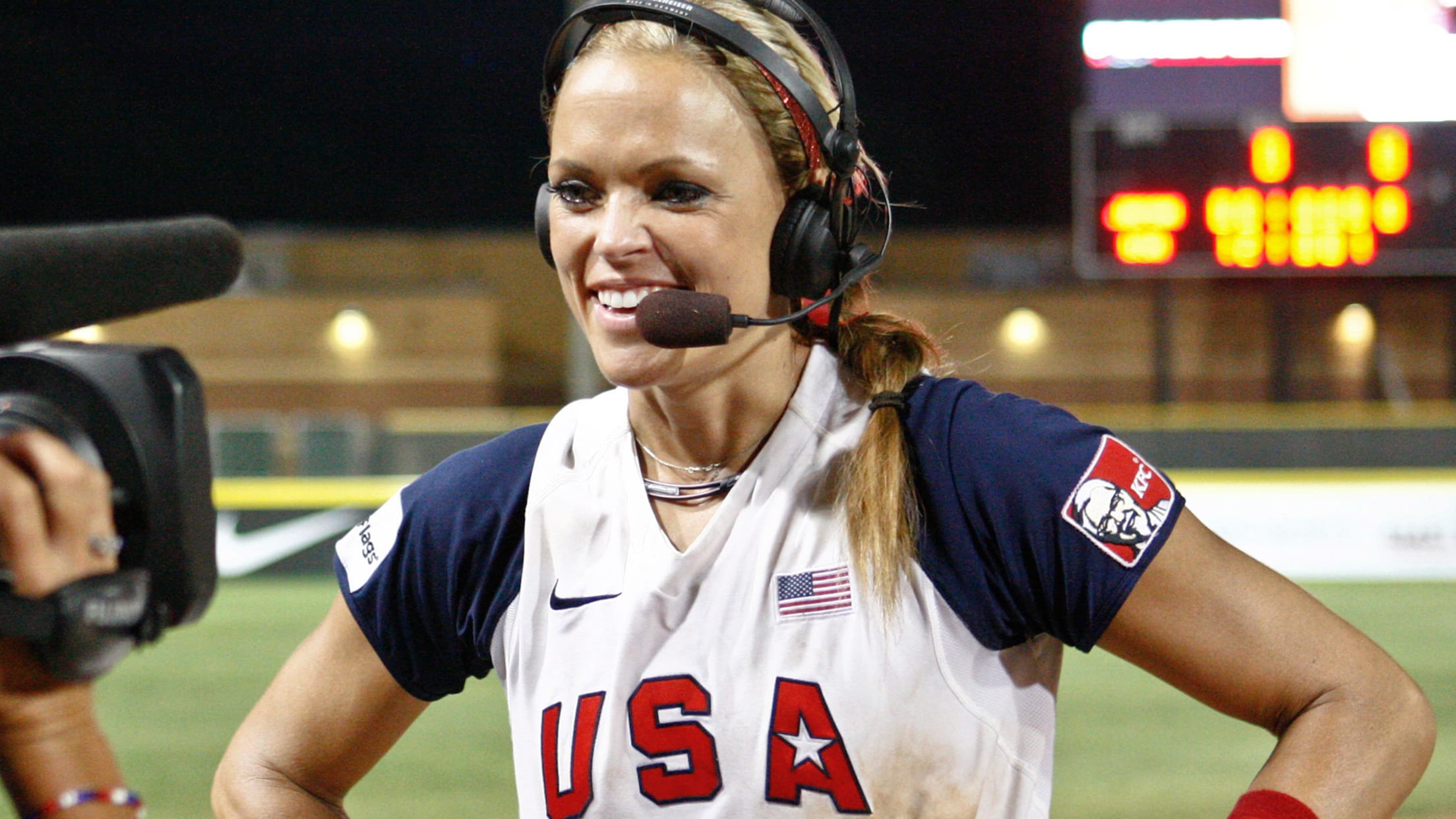 The fields at Historic Dodgertown will be packed this weekend as softball players from all over the country gather in Vero Beach, Fla., for the Softball Elite Development Invitational.Approximately 90 softball players from diverse backgrounds will participate in the five-day event, which includes elite training and instruction from world-class softball
The fields at Historic Dodgertown will be packed this weekend as softball players from all over the country gather in Vero Beach, Fla., for the Softball Elite Development Invitational.
Approximately 90 softball players from diverse backgrounds will participate in the five-day event, which includes elite training and instruction from world-class softball players in a Spring Training-type environment. The event, operated by Major League Baseball and USA Softball, runs from Friday through Tuesday and will feature several exhibition games mixed in with daily workouts.
Olympic gold medalist Jennie Finch, who serves as Youth Programs Ambassador for MLB, headlines a coaching roster that includes eight women who played on the Women's National Team in the United States or Mexico. In addition to Finch, the staff includes a second Olympic gold medalist -- Jenny Topping, a member of the 2004 USA Olympic team that captured the gold medal in Athens.
"This initial experience in being around this caliber of instruction is unique," said Tony Reagins, MLB's executive vice president, baseball & softball development. "Being around them for multiple days, all day long, hopefully that has impact on these young ladies that once they leave Vero Beach and go back to their communities, hopefully they'll spread the message of what their experience was like to their teammates and other individuals in their communities."
Morning workouts, focused on defense, will begin at 8 a.m. ET each day and run until just before noon. Afternoon workouts will focus on offensive practice. Games will be played on Sunday and Tuesday.
Several activities off the field will take place in conjunction with the softball instruction, including speaker sessions with notable figures connected to both baseball and softball. The presentations will provide advice and insight, including tips on the collegiate recruiting process and information about careers within the baseball industry.
The goal is to reach, in some capacity, every participant, some of whom may be headed to college to play softball, and others whose futures may include pursuing an education to lead them on a path to work in the industry from a business standpoint.
"That leadership and mentorship these instructors provide to the campers, we think that's important," Reagins said. "It gives them an inroad to what possibly lies ahead.
"On-the-field play is important, but the off-the-field play and insight is important too. Being able to marry the two will give kids insight that they probably haven't ever experienced."
Participants will also be treated to a day at Marlins Park on Monday, which will include a special career chat with front-office employees and entrance to that night's game against the Brewers.
Players selected to participate in the EDI were chosen by MLB, the MLB Youth Academy network, Reviving Baseball in Inner Cities (RBI) program and individual active and former players. A wide range of talent will be gathering at Vero Beach for this event, and Reagins is optimistic that the Invitational will provide a springboard for the many players who aspire to continue their on-field development.
"This will give them a higher level of instruction, so they see college-type play before they actually experience it in college, which will hopefully prepare them for that opportunity if it arises," Reagins said. "Repetition and playing against quality talent, a lot of the time, raises the level of play individually."