Merrifield makes roster case with big day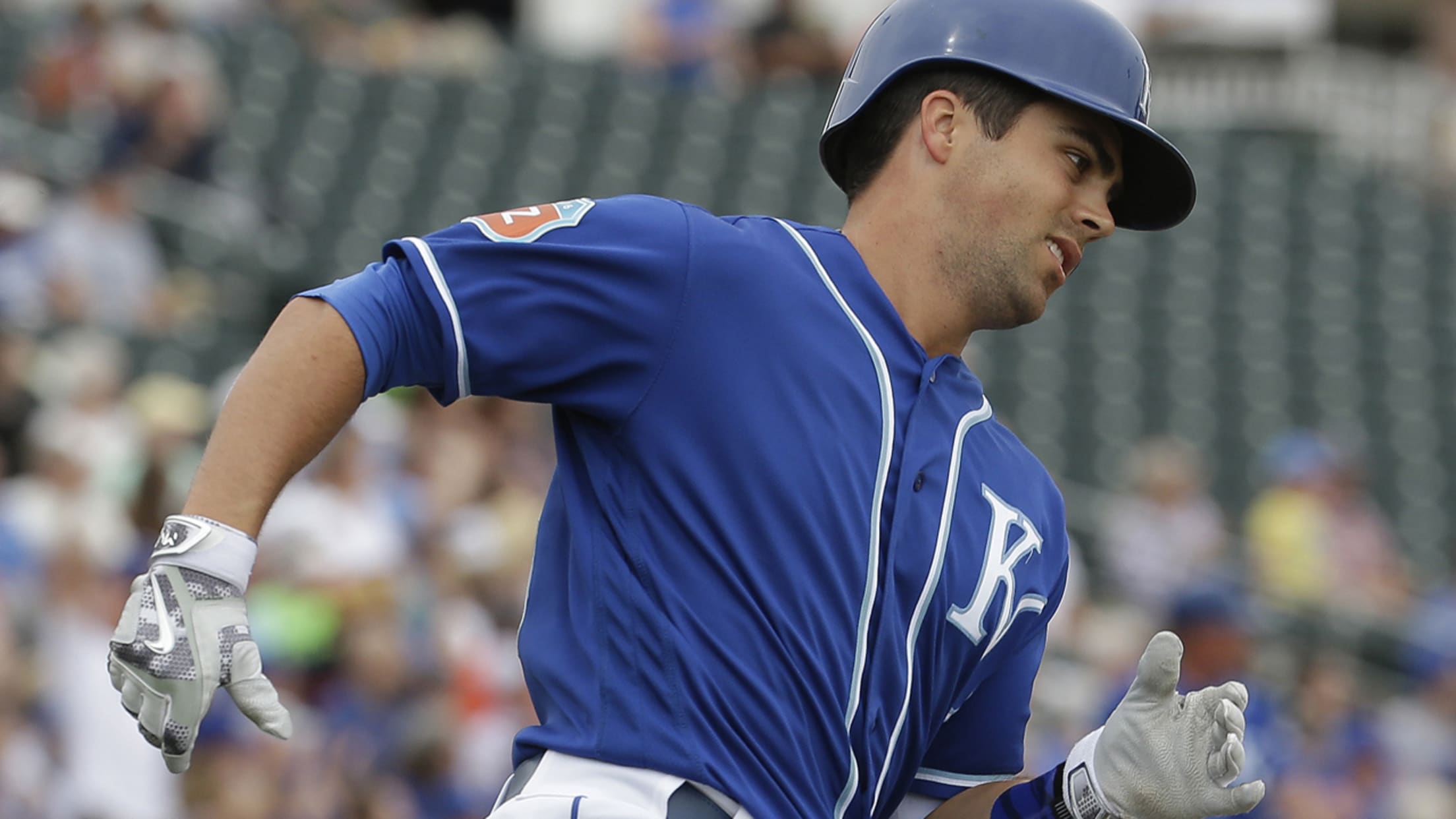 Whit Merrifield went 3-for-4 with a homer and three RBIs on Monday. (Darron Cummings/AP)
SURPRISE, Ariz. -- As the final days of Spring Training wind down, Royals utility man Whit Merrifield remains in the hunt for the 25th spot on the big-league roster.And Merrifield no doubt did himself some favors on Monday by going 3-for-4 with a leadoff homer, a two-run double and a
SURPRISE, Ariz. -- As the final days of Spring Training wind down, Royals utility man Whit Merrifield remains in the hunt for the 25th spot on the big-league roster.
And Merrifield no doubt did himself some favors on Monday by going 3-for-4 with a leadoff homer, a two-run double and a stolen base in the Royals' 11-3 win over the Padres.
Merrifield's homer came off Padres lefty Drew Pomeranz.
"I have faced Drew before," Merrifield said. "I'm pretty familiar with what he's got. For some reason, I've always seen the ball pretty good off him. I got a good count, got ahead 3-1 and put a good swing on it."
Merrifield, who can play the infield and outfield, has had an impressive spring, hitting .395 with three doubles, two triples and two homers.
"He's had a real good spring," Royals manager Ned Yost said. "I would feel comfortable putting him at any position in a big league game."
If nothing else, Merrifield is making the Royals' decisions on the final 25-man roster very difficult.
"I am just trying to do what I can to show them what I can do," Merrifield said. "That's the only thing I can control. Whatever they decide, they decide."