Finale in KC postponed; rotation unchanged
White Sox will play day-night doubleheader at Kauffman Stadium on April 28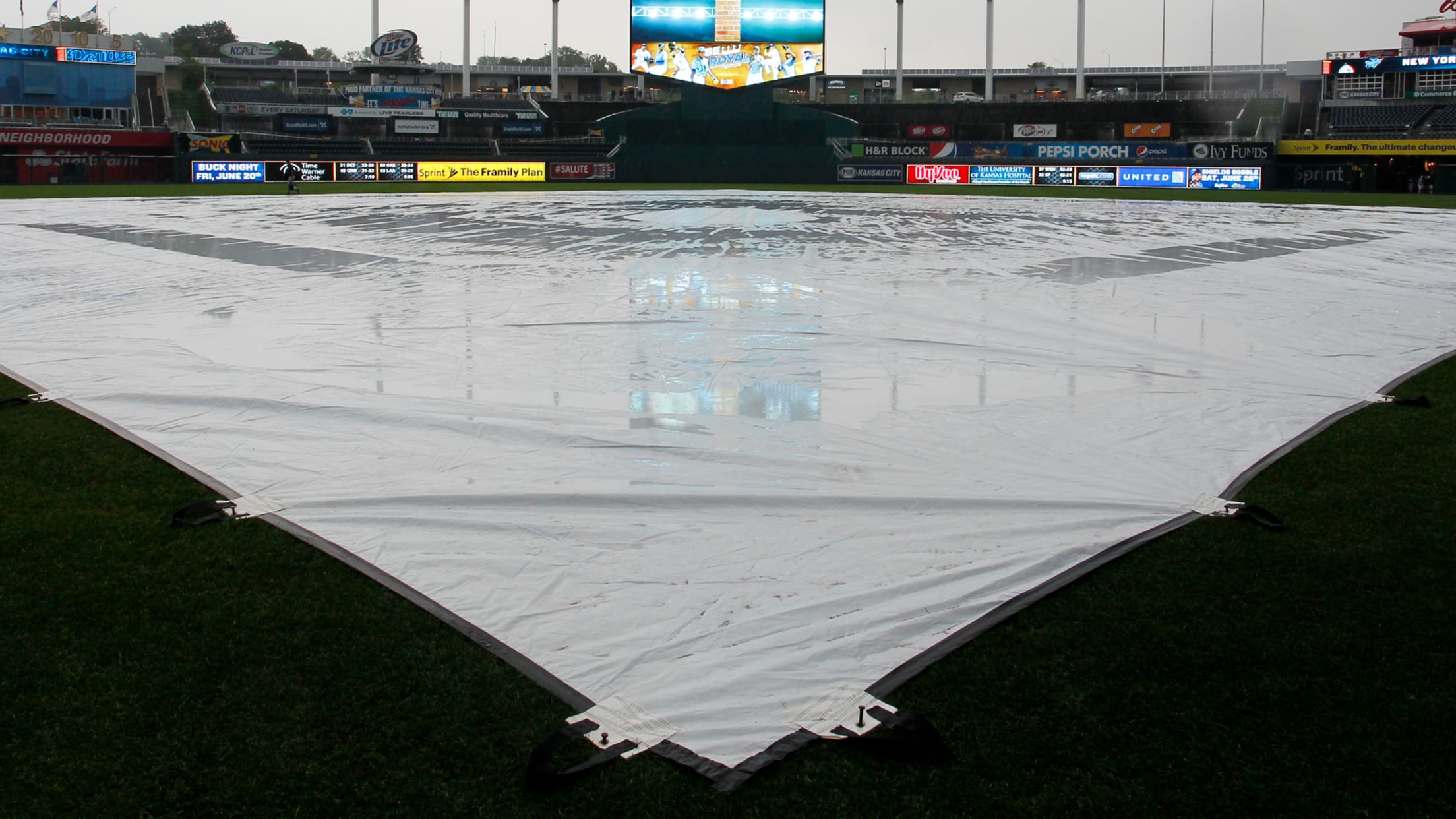 KANSAS CITY -- With a 2-0 start to the 2018 season, featuring a pair of come-from-behind victories, the White Sox certainly don't want any unscheduled breaks in the action.But they really had no choice in regard to Sunday's postponement for the series finale against the Royals at Kauffman Stadium, with
KANSAS CITY -- With a 2-0 start to the 2018 season, featuring a pair of come-from-behind victories, the White Sox certainly don't want any unscheduled breaks in the action.
But they really had no choice in regard to Sunday's postponement for the series finale against the Royals at Kauffman Stadium, with a high of 29 degrees and snow in the forecast for Kansas City.
"Honestly, in terms of timing, any sports team, and especially baseball, you just want to play," White Sox manager Rick Renteria said. "So any interruption in that kind of changes the direction you are kind of going a little bit.
"We would rather play. I know everybody on the West Coast is playing every day without any problem and things of that nature. It is what it is. It's just the weather, and you can't control that. Trying to get it underway [Sunday] is probably going to be a futile thing to do. They made a decision."
These two teams will play a day-night doubleheader on Saturday, April 28, with the makeup contest scheduled for 1:15 p.m. CT. That makeup turns a four-game series at Kauffman Stadium into a five-game set.
Right-hander Reynaldo Lopez will start for the White Sox on Monday night in Toronto, followed by Miguel Gonzalez and Carson Fulmer against the Blue Jays. James Shields, who earned the win in the White Sox 14-7 Opening Day victory, is lined up to start Thursday's home opener against the Tigers at Guaranteed Rate Field in Chicago.
The team's hope is to build on this solid start in Toronto before returning home.
"Our guys came out of Spring Training prepared to play a certain way, and I think they are fighting," Renteria said. "It's still a season of discovery for all of us in many ways. But every season is a season of discovery and every season is different.
"They are prepared. They are having fun regardless of the 2-0 start. Their mindset is correct and they are approaching the season with the idea they want the best outcome possible. We are pleased."