White Sox closer role is a 'fluid proposition'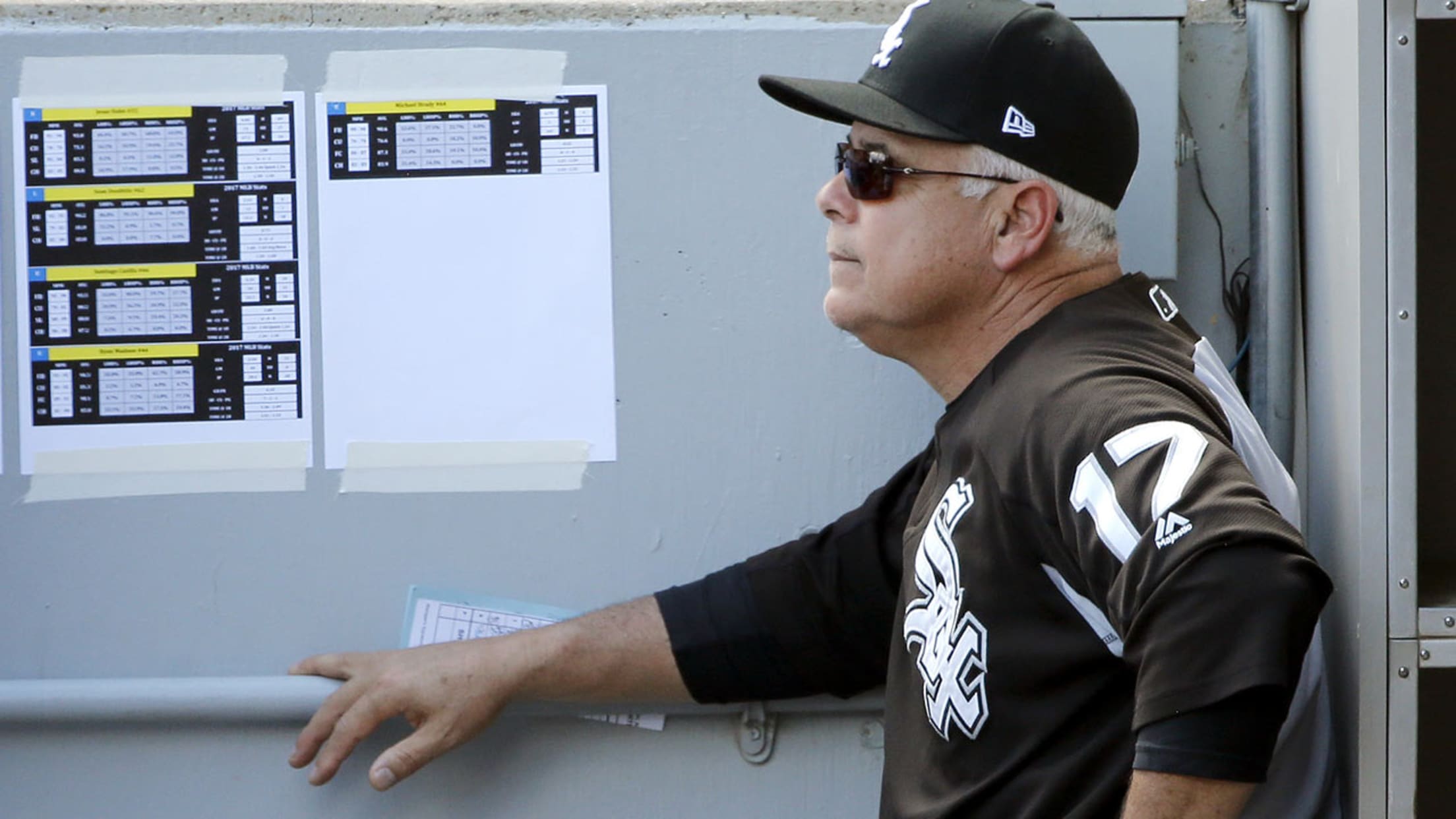 Rick Renteria's bullpen doesn't have any pitchers who have recorded a save this season. (AP)
LOS ANGELES -- Tyler Clippard's brief stint as White Sox closer came to an end Sunday after being traded to the Astros for a player to be named or cash.Clippard had been acquired from the Yankees on July 19, but his departure once again opens the closer's role. Manager Rick
LOS ANGELES -- Tyler Clippard's brief stint as White Sox closer came to an end Sunday after being traded to the Astros for a player to be named or cash.
Clippard had been acquired from the Yankees on July 19, but his departure once again opens the closer's role. Manager Rick Renteria hasn't pinpointed one reliever to take over the job, though.
"I think it's going to be a fluid proposition," he said. "We're going to do the best we can to use a lot of our guys and give them different opportunities in different situations. Obviously, we're going to do the best we can to try and match them up."
No player currently in the White Sox bullpen has logged a save this season. Chris Beck leads the group with 7 2/3 innings pitched in the ninth inning or later and has an 8.22 ERA in those appearances.
Renteria is hoping to use the open role to learn more about his young group of relievers.
"It's a huge benefit," Renteria said. "Not only assuming they have good outings, but let's say they have a bad outing. Maybe we can take advantage of it and figure out how they approach different situations.
"Obviously, we can help them with the emotions that come with different situations, especially high-leverage situations. There's always a benefit."
Clippard, Player Page for David Robertson, and Anthony Swarzak have all closed games for the White Sox this season but have all been moved in trades. Left-hander Dan Jennings was also dealt while Nate Jones (elbow) and Zach Putnam (Tommy John surgery) remain out for the year.
Davidson return still up in the air
As expected, Matt Davidson traveled with the team to Los Angeles, but Renteria was unsure of a possible return date from the 10-day disabled list.
Davidson, who leads the White Sox with 22 home runs, has been on the shelf since being hit on his right wrist with a fastball from the Blue Jays' Marcus Stroman on Aug. 1. Renteria said Davidson felt irritation in the wrist while taking swings before traveling for the series.
"It was a little bit of a setback, I'd consider. " he said. "There's nothing structurally wrong with him; it's just the irritation."
Davidson said Sunday he expected to go on a rehab assignment before rejoining the White Sox. He was already slated to not play in the series against the Dodgers before suffering the setback.
Worth noting
• On the heels of his promotion to Double-A Birmingham, Eloy Jimenez, the No. 7 overall prospect in baseball according to MLBPipeline.com, was named the Carolina League Player of the Week. Jimenez hit .385 with three homers with seven RBIs and scored seven runs in six games last week.
• Outfielder Rymer Liriano was named the International League Player of the Week. The 26-year-old batted .345 with three home runs, seven RBIs and seven runs scored in six games with Triple-A Charlotte last week.
Ryan Posner is a contributor to MLB.com based in Los Angeles. He covered the White Sox on Tuesday.