Hahn confident Sox have ability to right ship
General manager notes club not losing competitive edge during frustrating stretch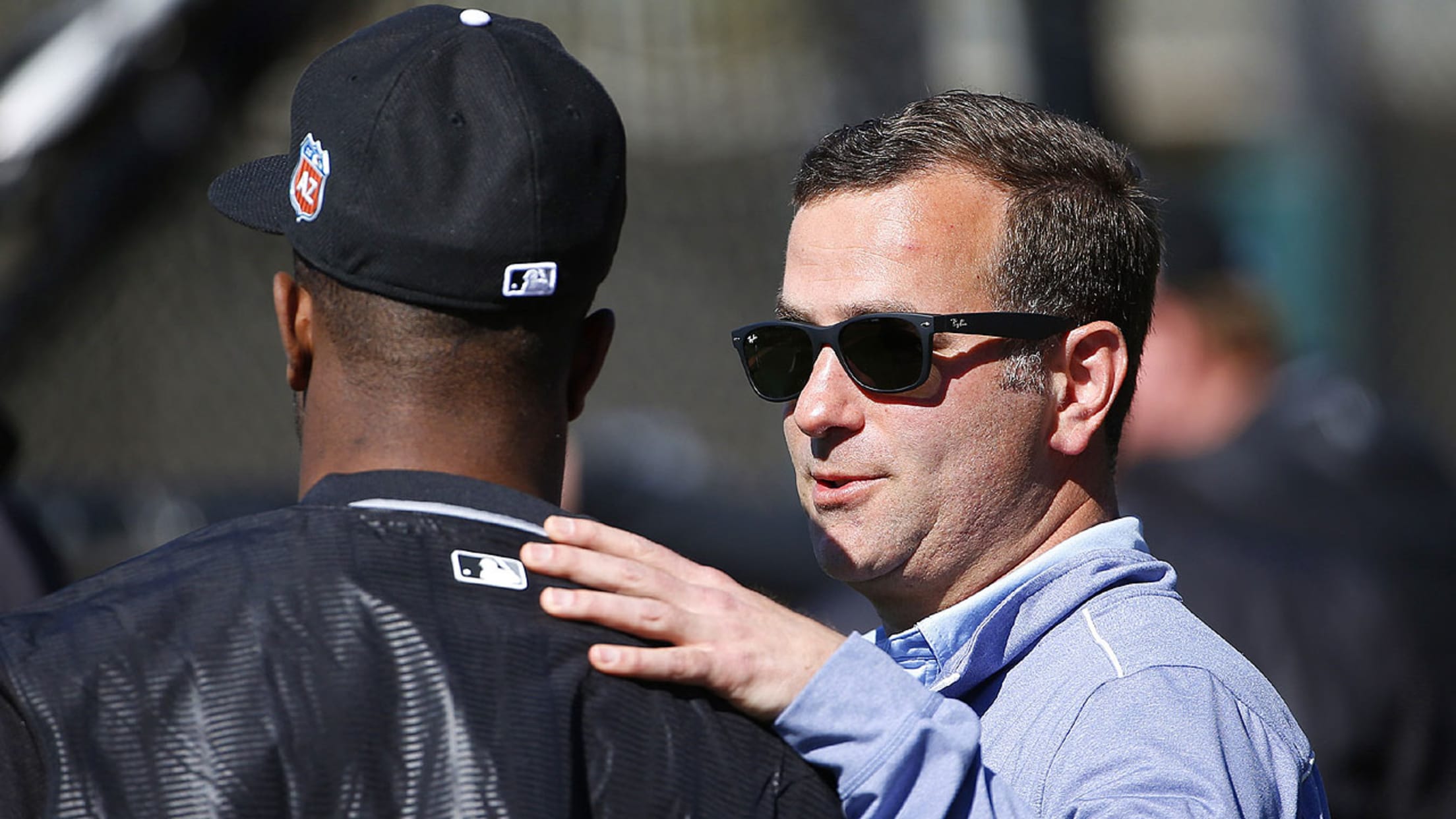 Rick Hahn: "The team has fought back. That said, we have to wind up more on the winning side than the losing as we have been of late." (AP)
NEW YORK -- The 2016 White Sox season can be split into two sections.There was the dominant 23-10 start, when talk of October baseball and a Red Line World Series against the Cubs was being bantered about Chicago. Then, there's the recent 4-15 version moving into Tuesday night's contest at
NEW YORK -- The 2016 White Sox season can be split into two sections.
There was the dominant 23-10 start, when talk of October baseball and a Red Line World Series against the Cubs was being bantered about Chicago. Then, there's the recent 4-15 version moving into Tuesday night's contest at Citi Field, with those same optimists calling for a managerial change at the very least.
So which version does general manager Rick Hahn believe is his real team? With a smile, he stated a distinct preference.
"I liked the one that was 23-10 better. It was more enjoyable to watch," said Hahn before Tuesday's contest. "Someone who was trying to provide me some solace the other day pointed out that, 'Well, it's not like you guys are getting trounced in these things. You are losing a lot of one-run games,' which in some ways makes it a little harder.
"Obviously those are the games you need to win over the course of the season. But I do think there is something to the point that we've been in all these games. We have been competitive. The team has fought back. That said, we have to wind up more on the winning side than the losing as we have been of late."
Of late, the losing has been especially gut-wrenching. In Texas, on May 10, the White Sox gave up seven runs in the eighth inning and lost an 11-6 lead. In Kansas City this past Saturday, the White Sox almost defied odds by allowing a seven-run ninth to the Royals and losing a 7-1 advantage.
Throw in an eyebrow-raising Melky Cabrera bunt with two on and nobody out Monday in a tie ballgame against the Mets, and the focus on manager Robin Ventura has gone from a manager leading a first-place team to a skipper on the public hot seat.
Hahn, however, would not question Ventura's in-game maneuvers or give any indication of a possible change.
"Look, the game-management realm is 100 percent the manager's purview, and I'm not going to stand here and second guess any decisions he's making," Hahn said. "We all have the benefit of hindsight right now in evaluating a decision.
"Our conversations in private are about the conversations that lead up to the decision or the thought process that leads up to the decision. And from my standpoint, it's important to make sure that process is sound and that he and our coaches all have the right information when they're making a strategic in-game decision. I'm very pleased with where they are from an information standpoint and from a process standpoint."
Hahn also is happy with the team's belief that this horrible stretch can be reversed, planning to be a competitive part of a tough American League Central race through September.
"Sometimes, even for me, it's weird to understand what is happening, why the things that are happening in that way for us," said White Sox first baseman Jose Abreu through interpreter Billy Russo. "But it's a matter of time for us to turn the page and to pass through this moment."