Yanks make Red Sox pay for error in big 7th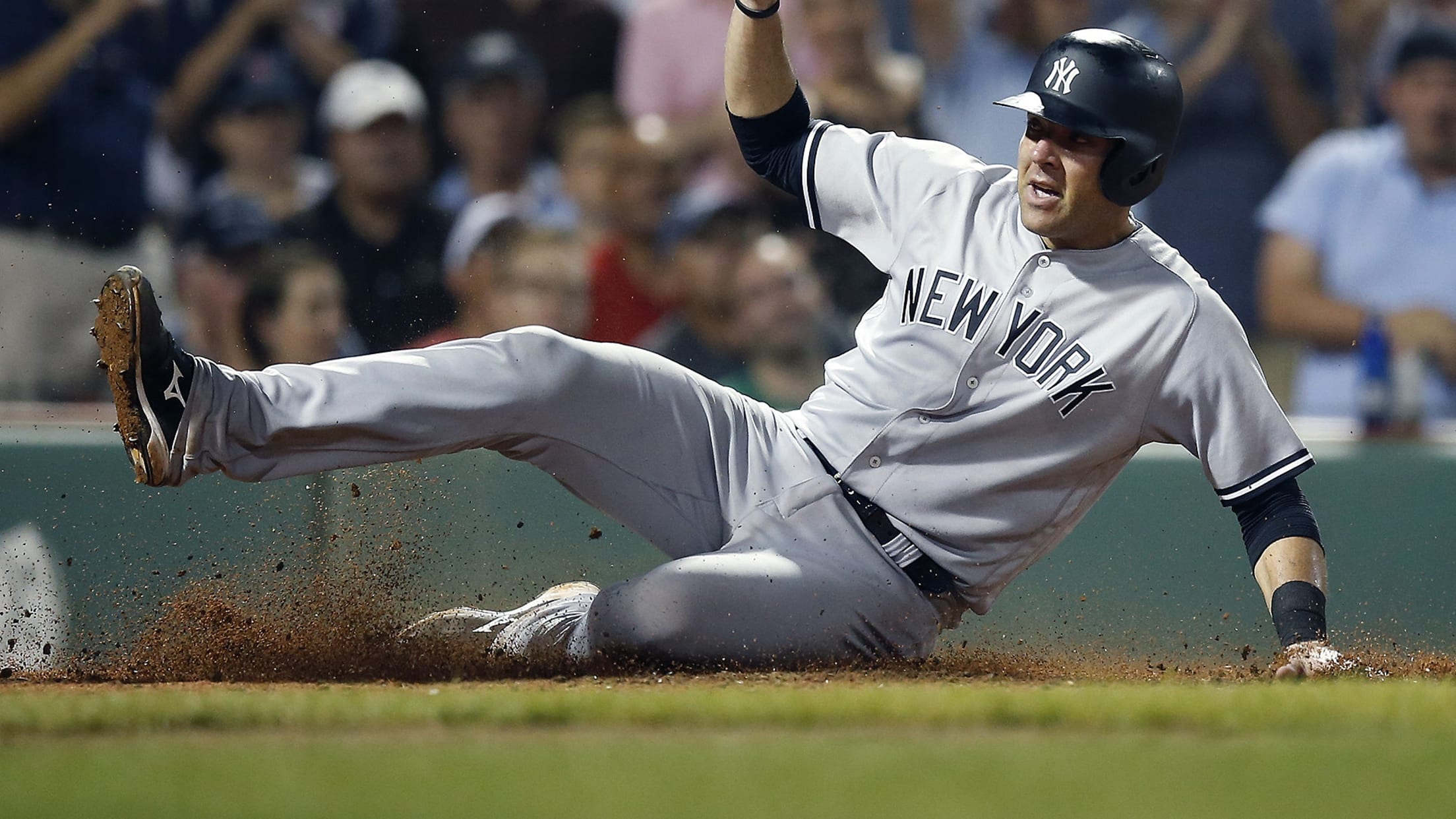 New York Yankees' Austin Romine scores after a fielding error by Boston Red Sox's Xander Bogaerts during the seventh inning of a baseball game in Boston, Sunday, Aug. 5, 2018. (AP Photo/Michael Dwyer) (Michael Dwyer/AP)
BOSTON -- Shane Robinson tried to drop down a bunt.Instead his free pass sparked a seventh inning that might save the Yankees' hopes of winning the American League East.Robinson shook off three missed sacrifice attempts -- and as many Richard Hembree fastballs up around his head -- to draw a
BOSTON -- Shane Robinson tried to drop down a bunt.
Instead his free pass sparked a seventh inning that might save the Yankees' hopes of winning the American League East.
Robinson shook off three missed sacrifice attempts -- and as many Richard Hembree fastballs up around his head -- to draw a walk that loaded the bases. That walk came after Brett Gardner had singled off David Price and Austin Romine followed with a walk, prompting Boston manager Alex Cora to lift Price from the game.
And after Robinson drew his hard-earned walk, Aaron Hicks rolled a ground ball up the middle that Boston's Xander Bogaerts misplayed. Gardner and Romine both scored to turn a 1-0 deficit -- and the specter of a four-game sweep -- into a lead.
Giancarlo Stanton followed with another single, bringing home Robinson, and Hicks scored on Gleyber Torres' sacrifice fly for even more insurance.
Brian MacPherson is a contributor to MLB.com based in Boston.