Trades a sign Yanks are looking beyond 2016
Miller dealt to Indians in same week Chapman went to Cubs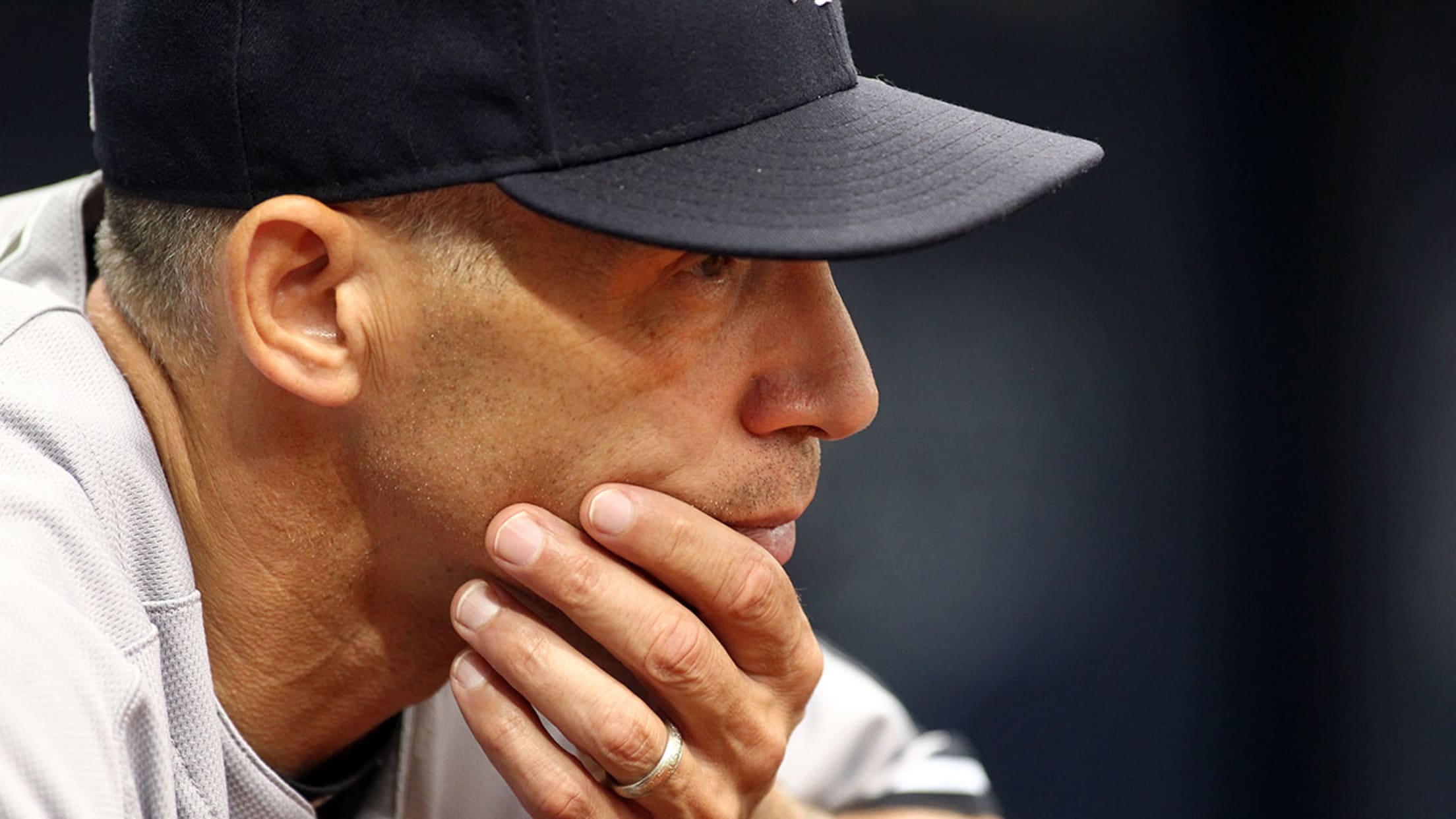 "It's not how we envisioned this season going, those guys being moved before the Deadline," Joe Girardi said. (Getty)
ST. PETERSBURG -- It was silent in the Yankees' clubhouse on Sunday morning as an attendant packed the contents of Andrew Miller's locker into a large duffel bag.It had been about 90 minutes since the All-Star reliever was traded to the first-place Indians in exchange for four prospects. After losing
ST. PETERSBURG -- It was silent in the Yankees' clubhouse on Sunday morning as an attendant packed the contents of Andrew Miller's locker into a large duffel bag.
It had been about 90 minutes since the All-Star reliever was traded to the first-place Indians in exchange for four prospects. After losing their last three games -- including two to the last-place Rays -- the trade was a sign that the Yankees don't view themselves as contenders, and the quiet murmur in the clubhouse matched the feeling before New York's 5-3 loss to the Rays extended the skid to four.
• Yankees deal Miller to Tribe, bring back Clippard
"They lost a good friend in a sense. He went over to Cleveland," Yankees manager Joe Girardi said. "… I don't really get caught up in [trades]. I wouldn't be surprised if maybe [the players] do a little bit more than I do."
Girardi said on Friday it would be an important series for the Yankees to establish their identity before Monday's non-waiver Trade Deadline. He even said that people had started to look at them differently after winning eight of 11 before playing the Rays. But New York was swept.
Miller was the second front-line, back-end reliever the Yankees traded this week, after shipping Aroldis Chapman to the Cubs for a crop of prospects. Miller had been 6-1 with a 1.39 ERA. Now that both are gone, Dellin Betances, who had been the seventh-inning reliever, will assume the closer's role.
• Big deals put farm system in comfortable spot
"We lost a true leader and good friend for me," Betances said after the game. "Somebody that we all leaned on. He helped us. The last couple of years you could say he's been the best relief pitcher in baseball. That's tough."
When asked what his reaction was to the Yankees becoming sellers, Brian McCann said, "We didn't play good enough." Chase Headley said the team's play is "a large part" of why the Yankees are building for the future at the Deadline for the first time in a long time.
"There's no doubt that they're trying to add good players to the organization for the future," said Carlos Beltrán, who's also a candidate to be traded. "That's the mentality. ... It's business, man."
The Yankees sit five games out in the American League Wild Card race and seven games out of first in the AL East. With less than a day to go until the Deadline, a lot more still could change.
"It's not how we envisioned this season going, those guys being moved before the Deadline," Girardi said. "But upper management has a job to do. And I have a job to do. And we have a job to do in this room. And we'll just go out and do it and see where the chips fall."
Sam Blum is a reporter for MLB.com based in St. Petersburg.