Yanks sign final 2 picks: 2B Hauver, RHP Way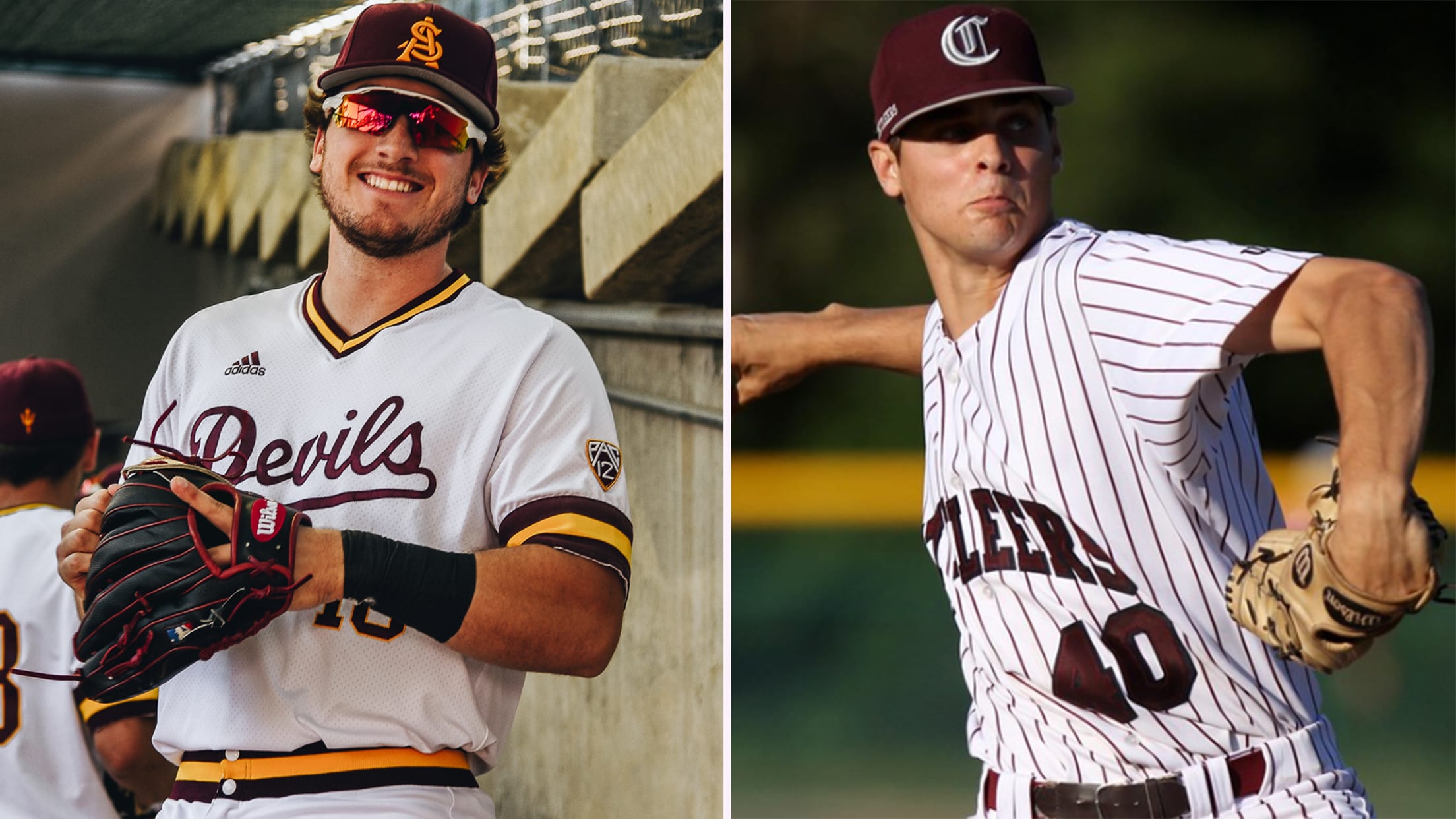 NEW YORK -- The Yankees have signed infielder Trevor Hauver and right-hander Beck Way, their third- and fourth-round selections in the 2020 MLB Draft, the team announced. The club did not provide bonus figures, but MLB Pipeline reported that Hauver signed for $587,400, the full slot value for the 99th
NEW YORK -- The Yankees have signed infielder Trevor Hauver and right-hander Beck Way, their third- and fourth-round selections in the 2020 MLB Draft, the team announced.
The club did not provide bonus figures, but MLB Pipeline reported that Hauver signed for $587,400, the full slot value for the 99th overall selection. Way received $600,000, higher than the recommended $438,700 slot value for the 129th pick.
Combined with the earlier signing of catcher Austin Wells, who agreed to a $2.5 million bonus in late June after being taken 28th overall from the University of Arizona, the Yankees have signed all three of their selections in this year's dramatically shortened MLB Draft.
Hauver played at Arizona State University, where the left-handed-hitting 21-year-old batted .339/.494/.695 with six doubles, five home runs and 20 RBIs in 17 games during a junior season cut short due to the pandemic. Though he played mostly outfield in college, the Yankees plan to give Hauver an opportunity to return to the infield, viewing him as a second baseman in the pros.
"If we can get that to be something that's doable, then you add his bat to the middle of the field and that can make it even more valuable," said Damon Oppenheimer, the Yankees' vice president and director of domestic amateur scouting. "He's got a desire to move back to the infield because that's what he did in high school."
MLB Pipeline rated the 6-foot, 205-pound Hauver as the No. 130 prospect in this year's Draft, with a scouting report comparing Hauver to big league veteran Daniel Murphy. Hauver batted .339/.433/.574 with 13 homers and 50 RBIs in 57 games as a sophomore in 2019.
The 6-foot-4, 200-pound Way came to the Yankees from Northwest Florida State Junior College in Niceville, Fla. He was rated as MLB Pipeline's No. 95 Draft prospect, having seen his stock rise following a strong showing as a reliever in the Cape Cod League last summer. Way opened more eyes as a starter this spring after transferring from Belmont Abbey (N.C.) College.
In an abbreviated season, Way made seven appearances (six starts), posting a 5-0 record with two complete games and a 0.67 ERA. In 40 innings, Way scattered 17 hits while permitting five runs (three earned), issuing nine walks against 58 strikeouts and holding opponents to a .126 batting average.
"Way has made huge strides from Cape Cod last summer; his fastball has been up to 98 [mph]," Oppenheimer said. "He's got good command of it to both sides of the plate. He's loose and easy, with a simple delivery to repeat. There's more in the tank with this guy."