Big jumps, drops in latest Power Rankings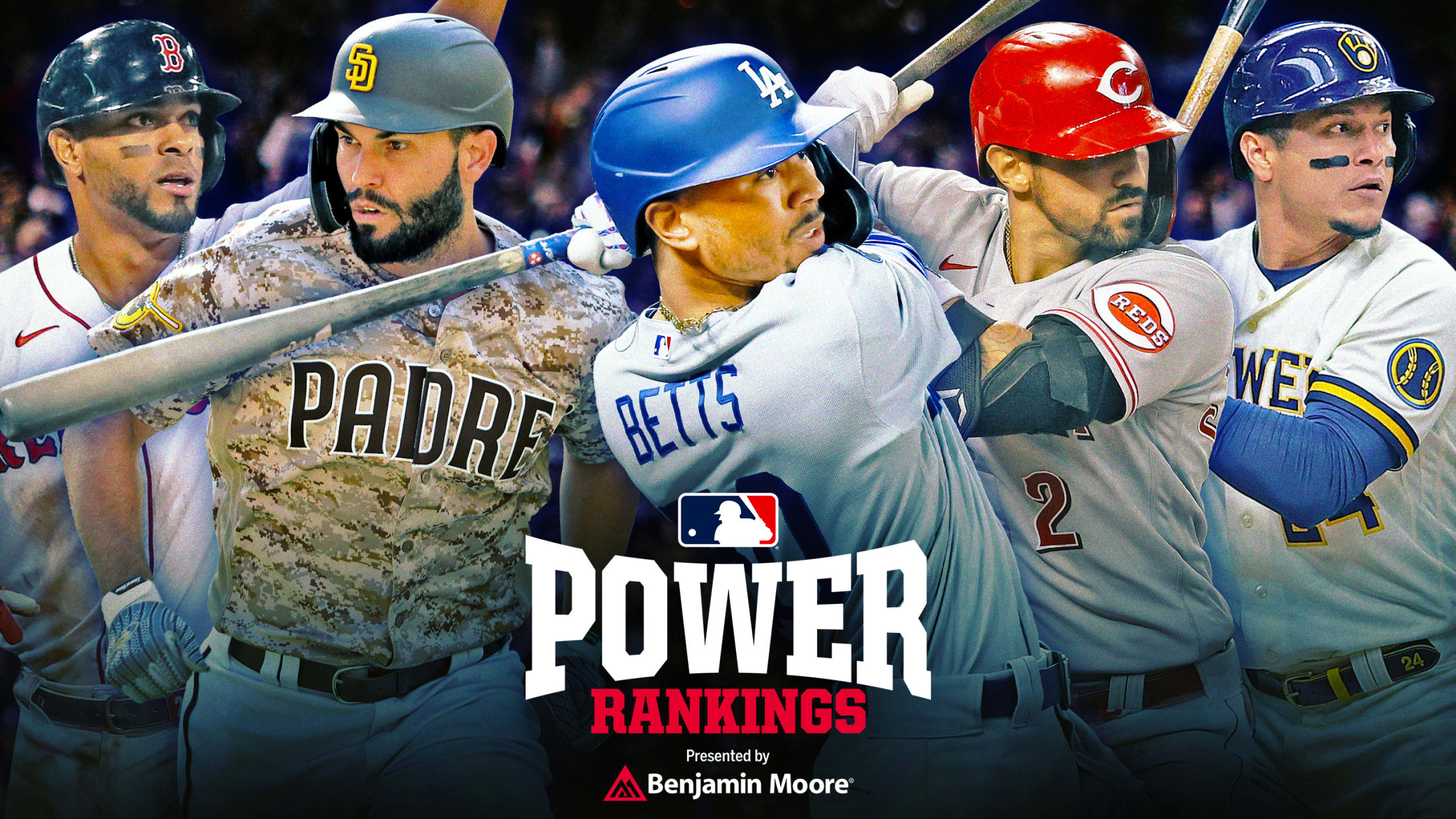 We're headed into the third full week of the season, and things are shaking out exactly how we drew it up. The Mariners and Royals are tops in their divisions, the Reds have the second-highest run differential in baseball and the Yankees are off to their worst start in nearly
Sox celebrate Patriots' Day with hits parade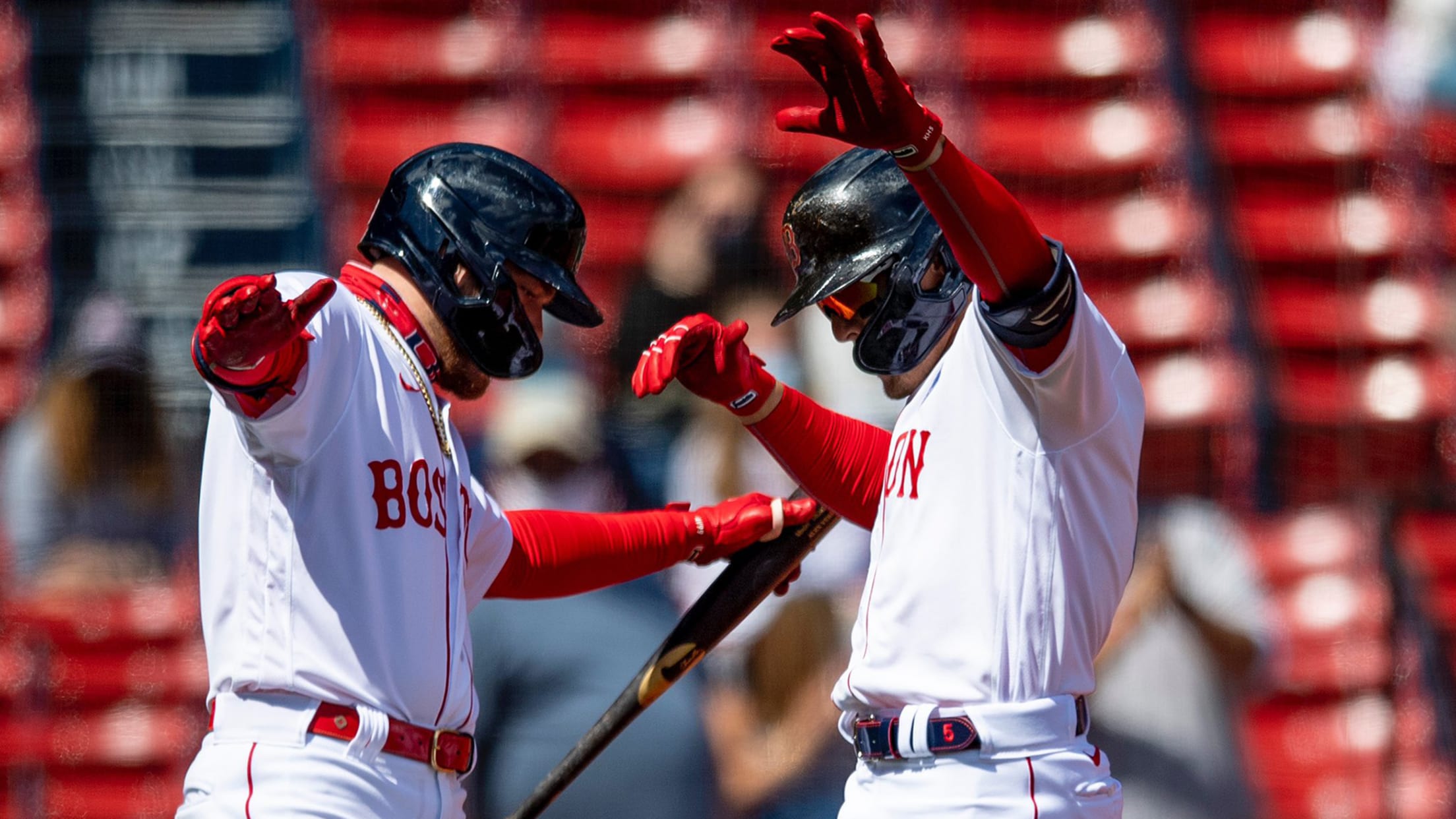 After experiencing a doubleheader sweep on Sunday, in which the Red Sox scraped across just three runs, manager Alex Cora noticed the wear and tear of the schedule weighing on his players. They'd played 11 day games in their first 16, including a pair of doubleheaders in the past week.
Now on the mound ... Yermín Mercedes?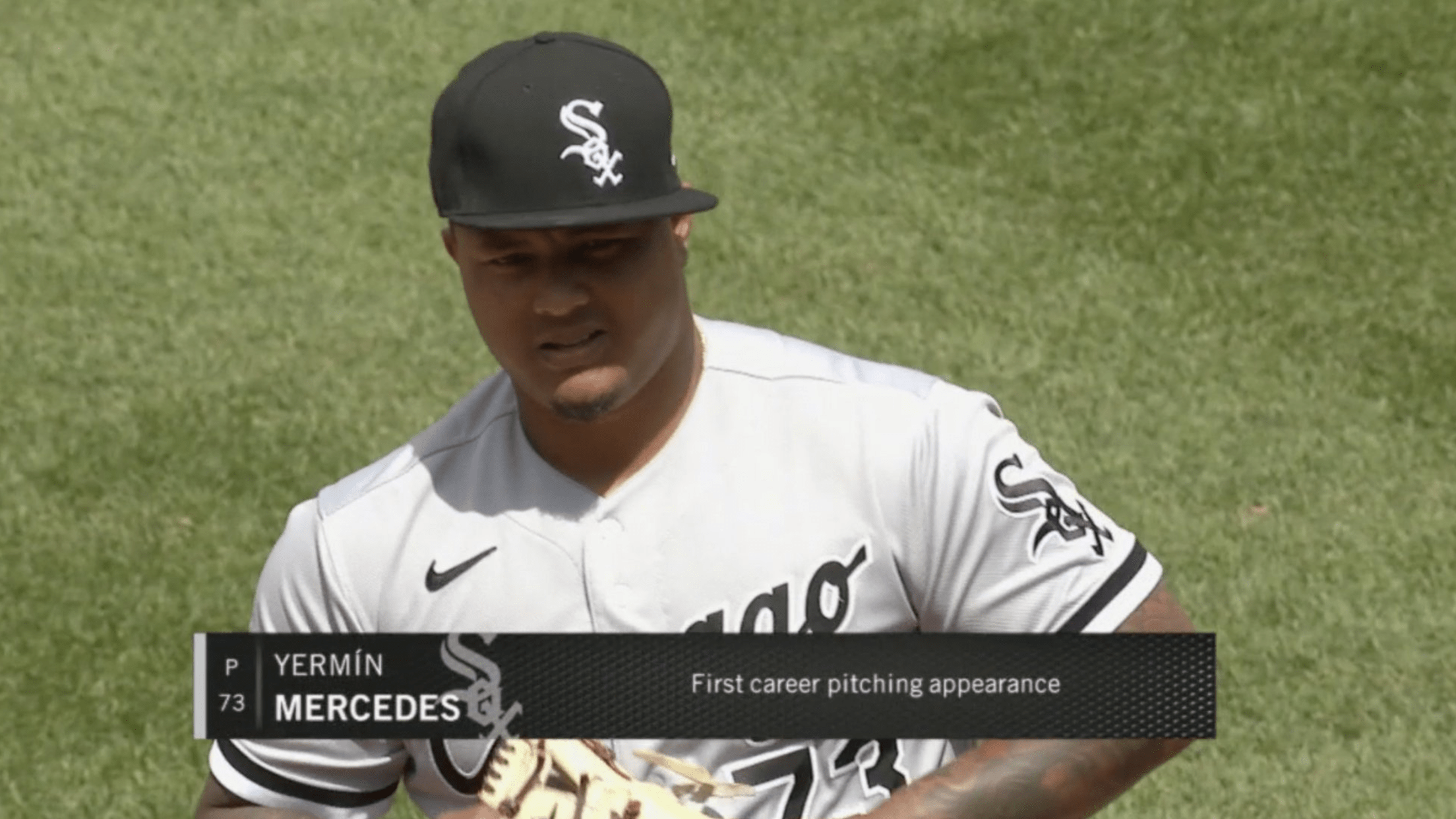 Nothing can stop the Yermín-ator. The breakout star for the White Sox has already had quite the eventful 2020, and we're still in the season's first month. After spending eight years in the Minor Leagues (minus one plate appearance for Chicago last season), Yermín Mercedes started this season by getting
LA vs. SD a blockbuster: Sequel coming soon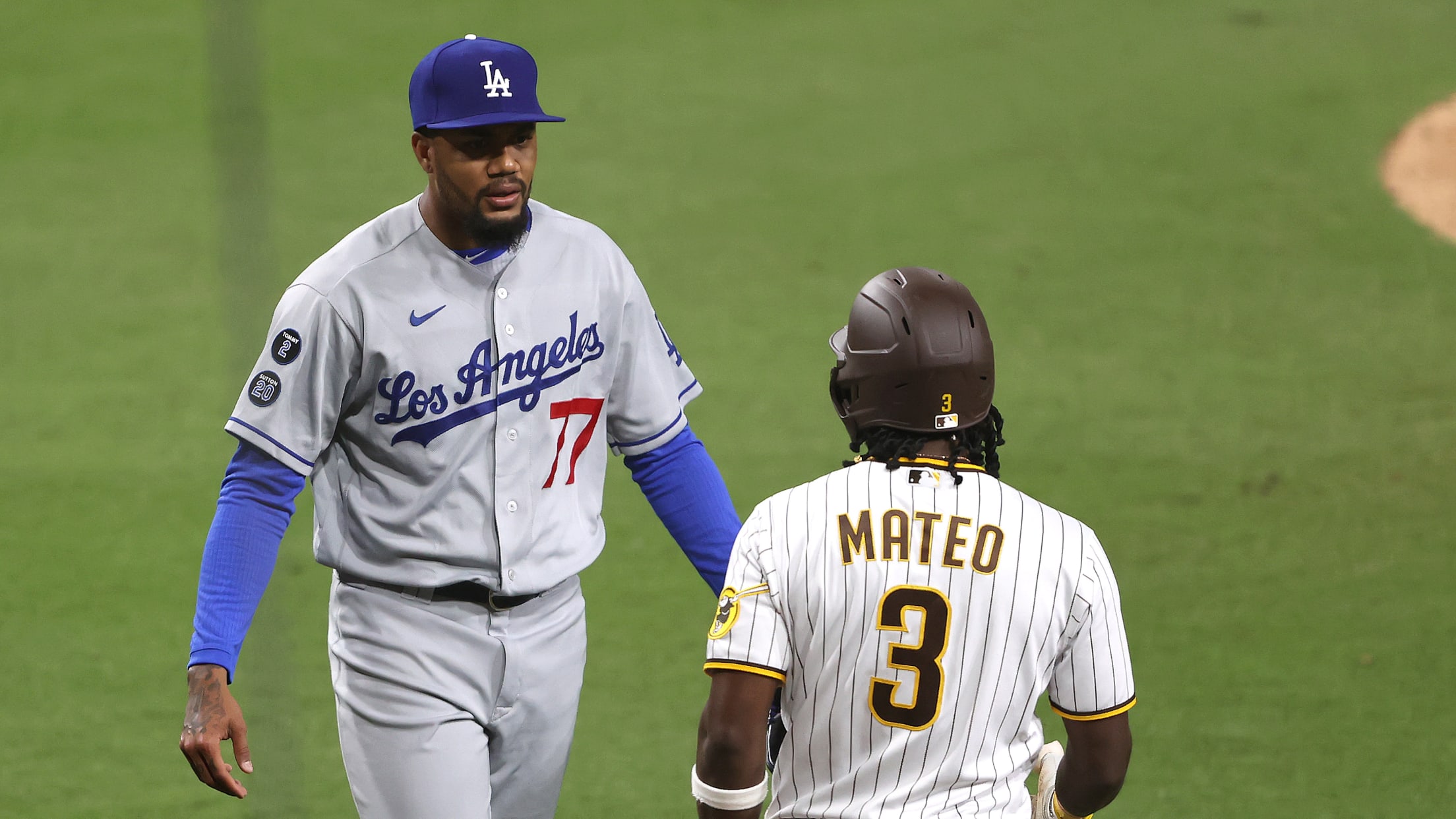 SAN DIEGO -- Well, that certainly lived up to the hype. Off the field, the Padres and Dodgers traded blows all winter, taking two of the sport's best rosters and infusing them with even more talent. On the field, it made for some downright riveting baseball this weekend in San
How every team's top acquisition is doing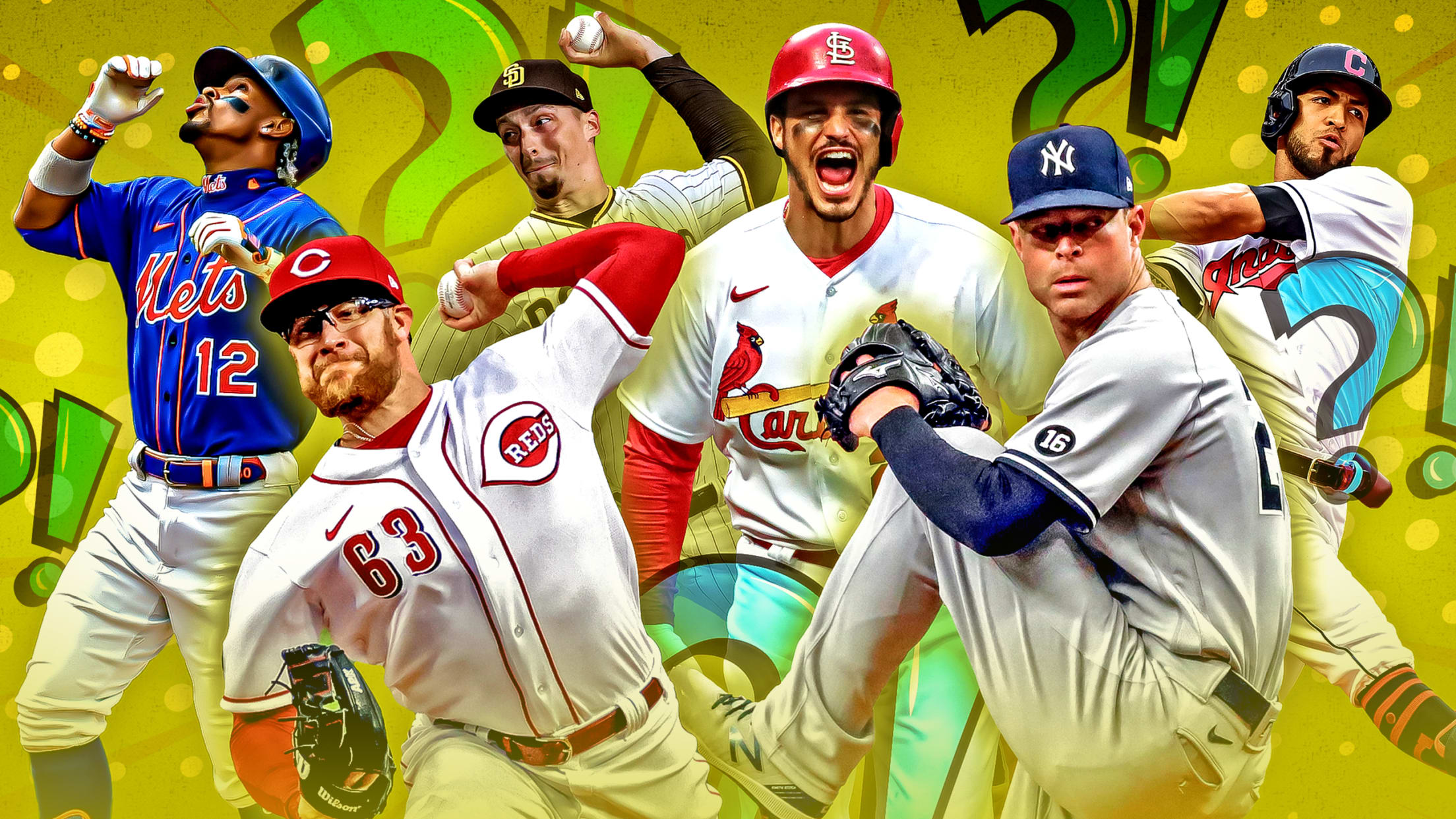 Remember all that excitement you had this offseason about your team's top new addition? About how you couldn't wait to see what he looked like in your team's jersey? Well, we're two-plus weeks into the season now, and it's remarkable how used to seeing them wear your team's colors has
Dodger forever: Vin Scully gifted '20 WS ring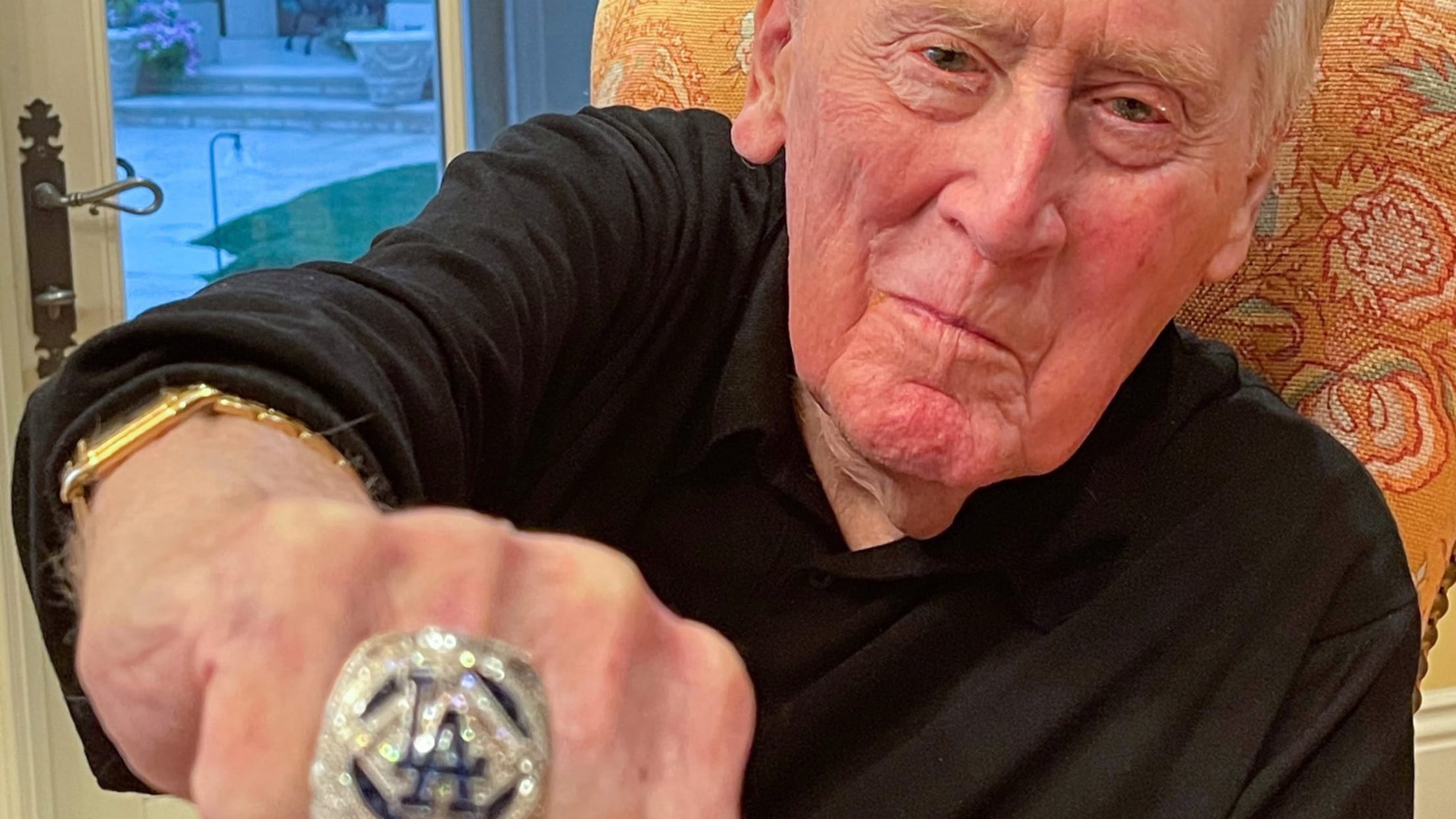 Hall of Fame broadcaster Vin Scully got a special delivery from the Dodgers on Monday: His very own 2020 World Series championship ring.
Acuña (abdominal strain) avoids injured list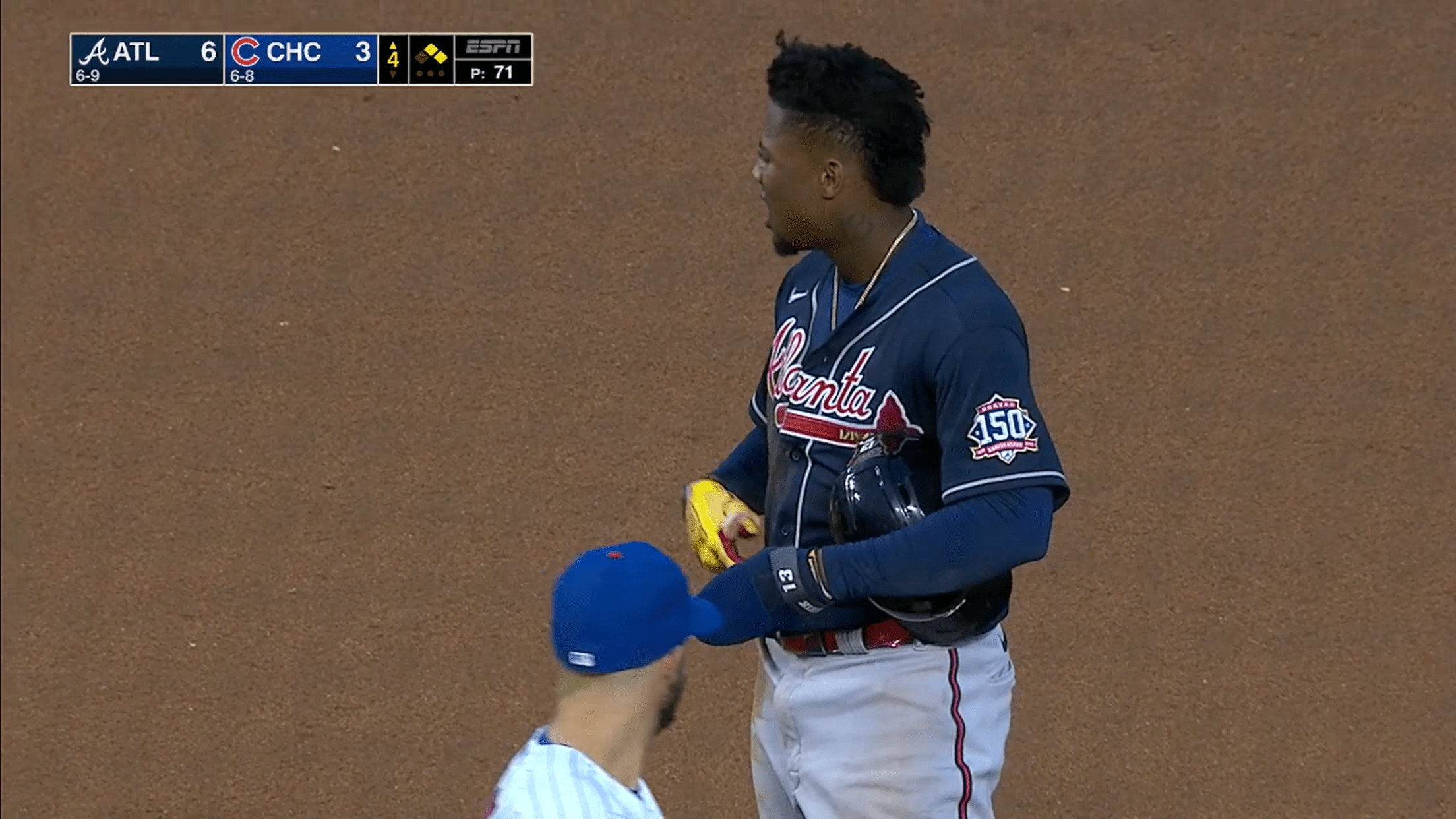 Ronald Acuña Jr. received good news on Monday, when he learned he will not be placed on the injured list. The Braves announced that an MRI performed in New York showed Acuña's abdominal strain is mild. The superstar outfielder is listed as day to day.
The weirdest Gold Glove play you'll ever see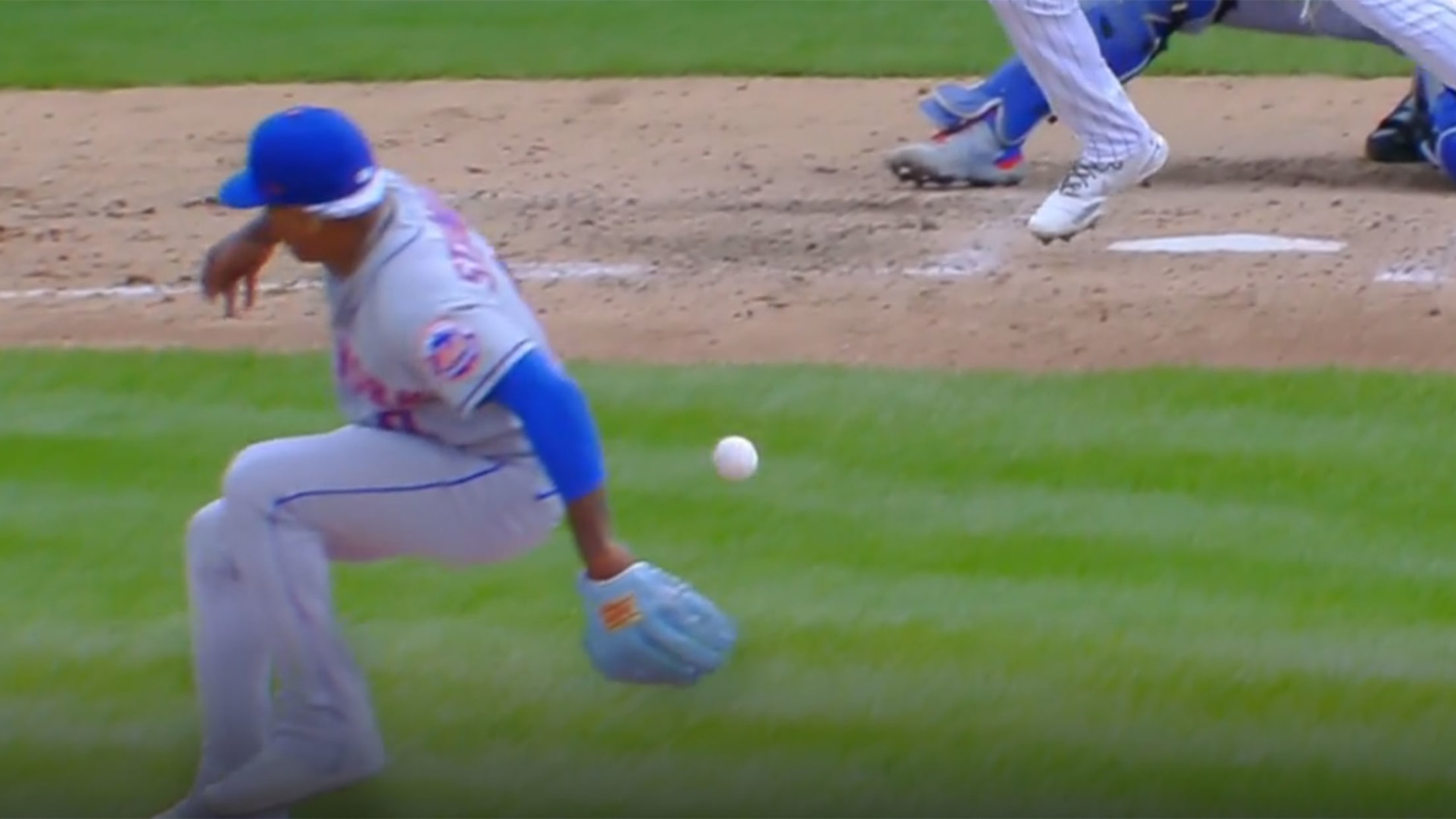 Marcus Stroman is a former Gold Glove Award winner. He certainly flashed that with a ridiculous behind-the-back play on a comebacker to the mound in the eighth inning of the Mets' 2-1 win over the Rockies on Sunday. The throw to first? Well that was more of an adventure. Stroman's
Daily Fantasy: Tatis or Bryce? Trout or Ohtani?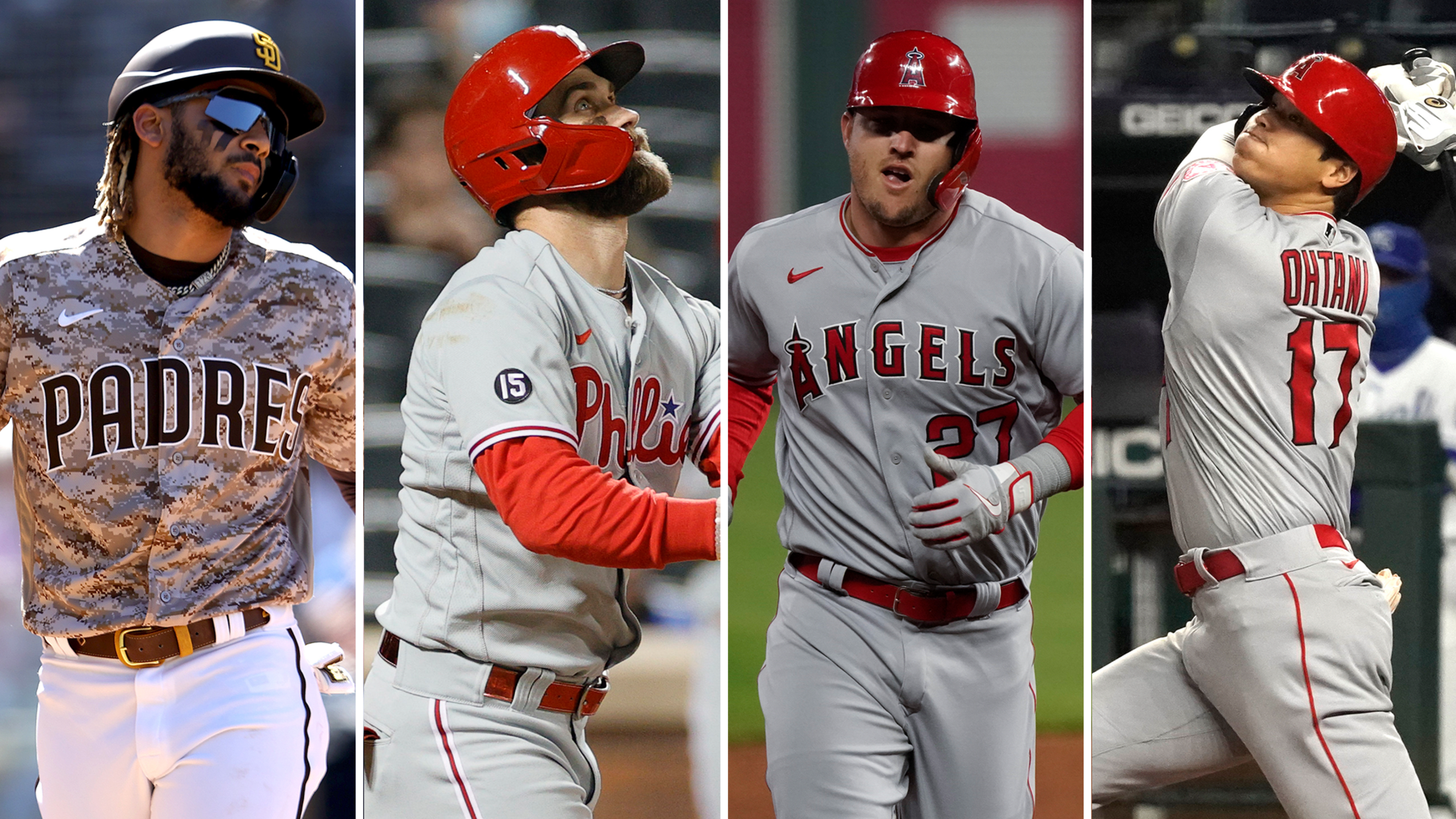 As part of a new daily feature at MLB.com, we'll be breaking down every matchup on the schedule to help give fantasy players an edge, whether it's in daily contests or season-long leagues. The "Fantasy Daily Dish" will break down every starting pitcher on the slate, as well as all
Injuries: Strasburg, Lynn, Ohtani, Acuña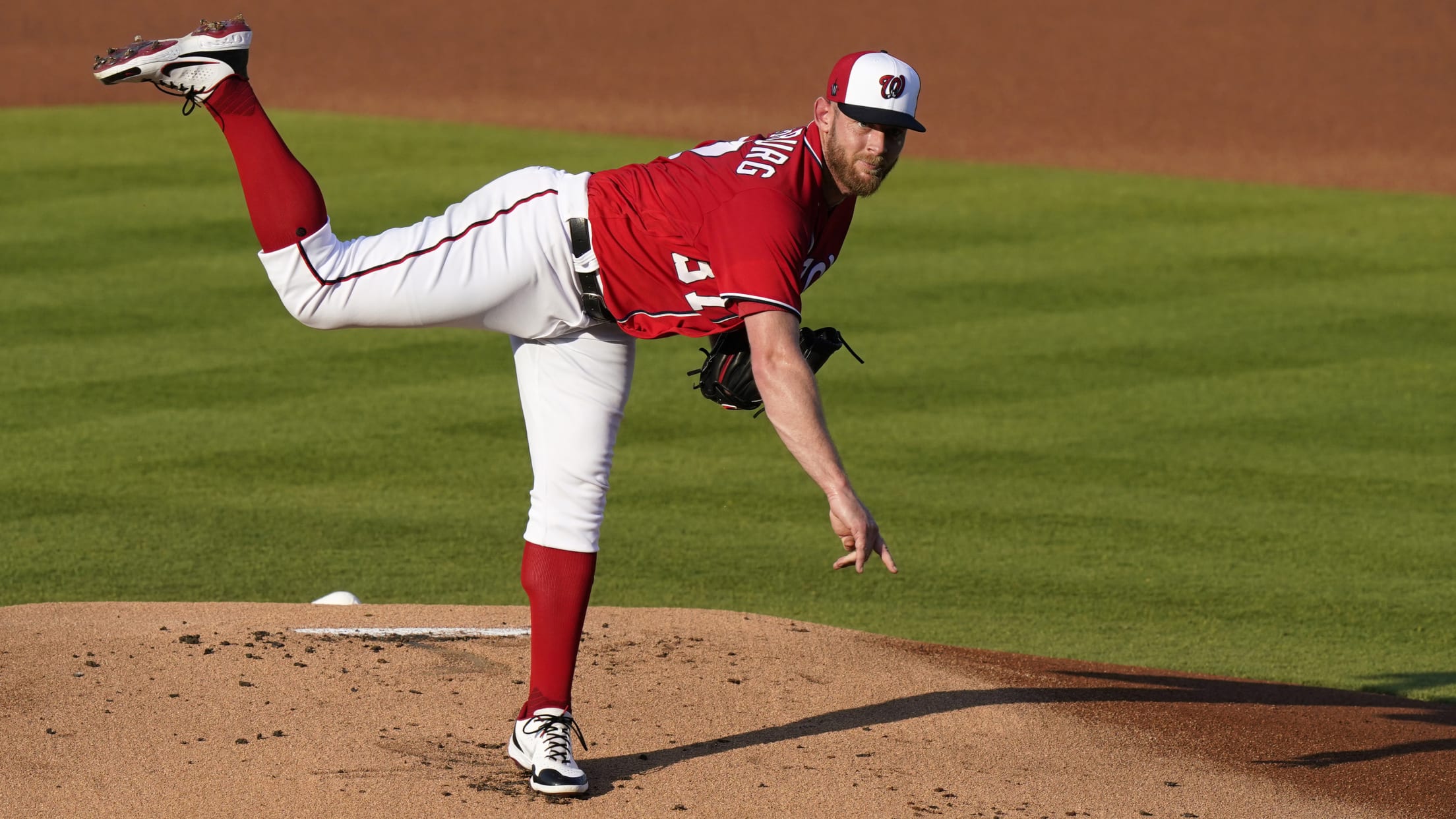 Stay up-to-date with all the latest news on injured and recovering players from across Major League Baseball.
'FREDERICK!' Rizzo chases down Freeman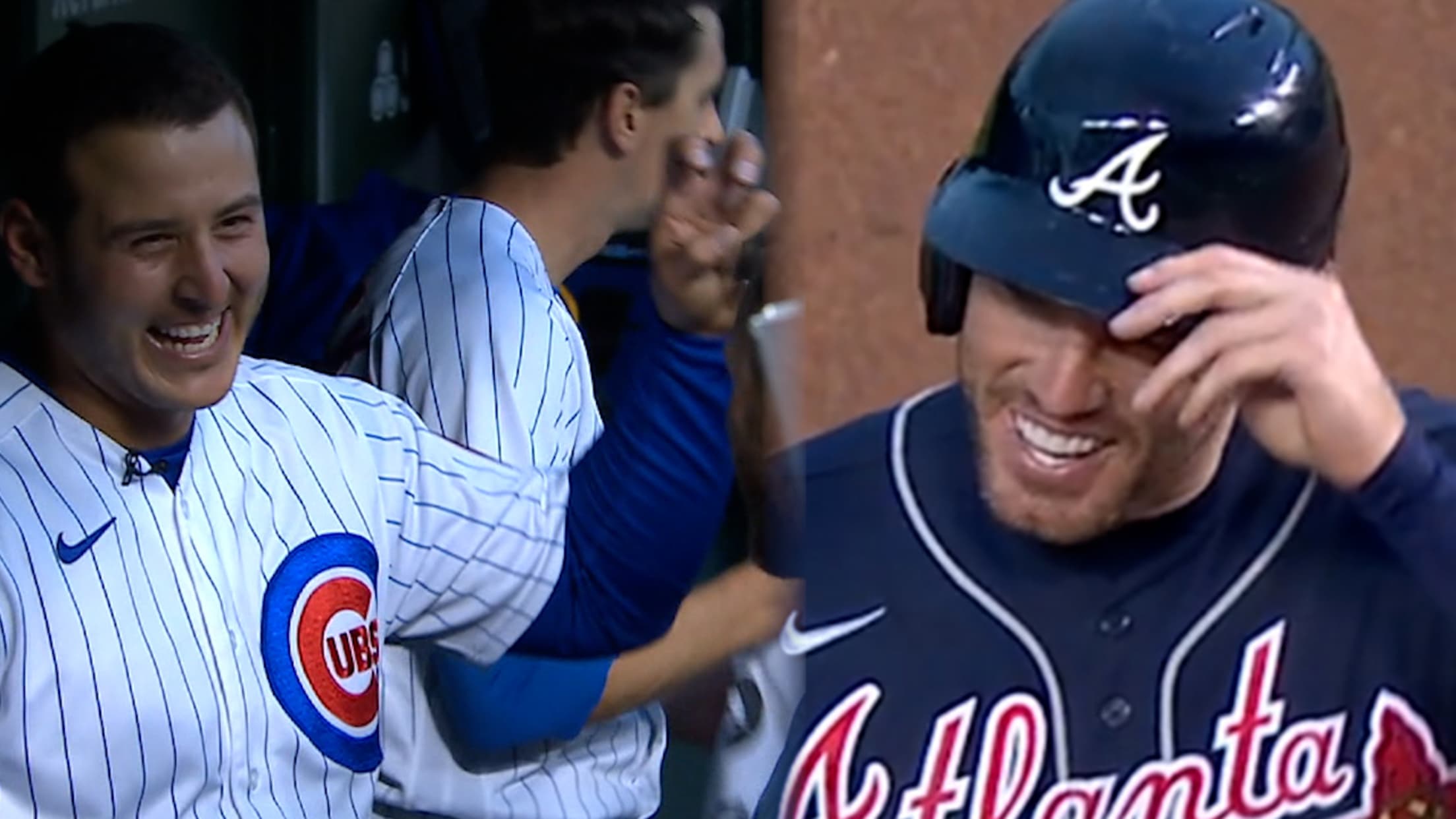 Before Sunday, the reigning NL MVP was known to baseball fans as Freddie Freeman. Now, thanks to Cubs first baseman Anthony Rizzo, he's "Frederick." Freddie, we hardly knew ya. During the fourth inning of Sunday night's Braves-Cubs game, Freeman got caught in a rundown between second and third and was
Unlikely Brave leads homer show at Wrigley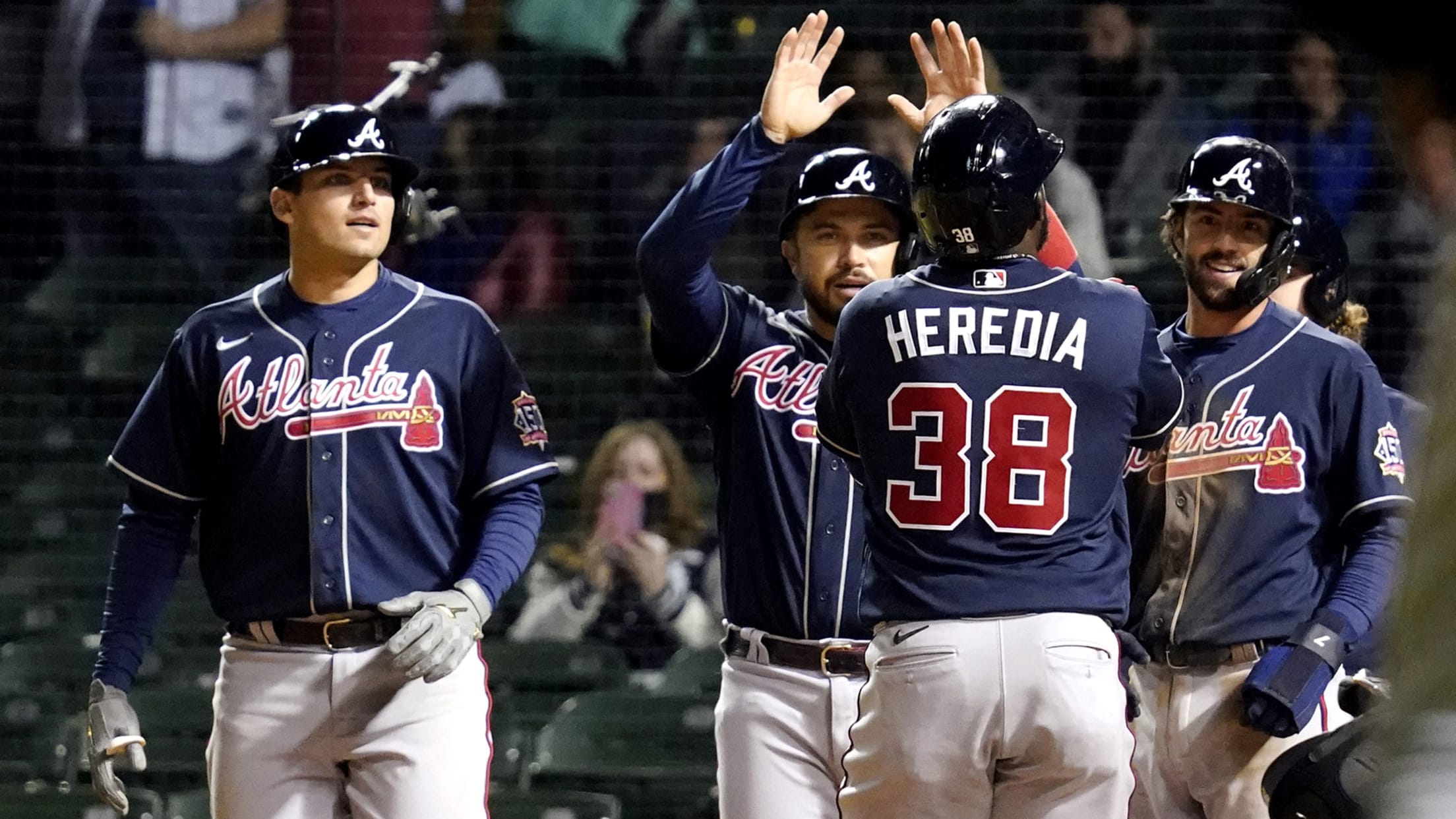 If Braves manager Brian Snitker had his wish, he would likely hit the fast-forward button and distance himself from the challenges that have mounted as many significant injuries have depleted his roster over the past week. But he wouldn't be opposed to being reintroduced to the thrill he experienced at
Turner, Bauer chuckle after sprawling snag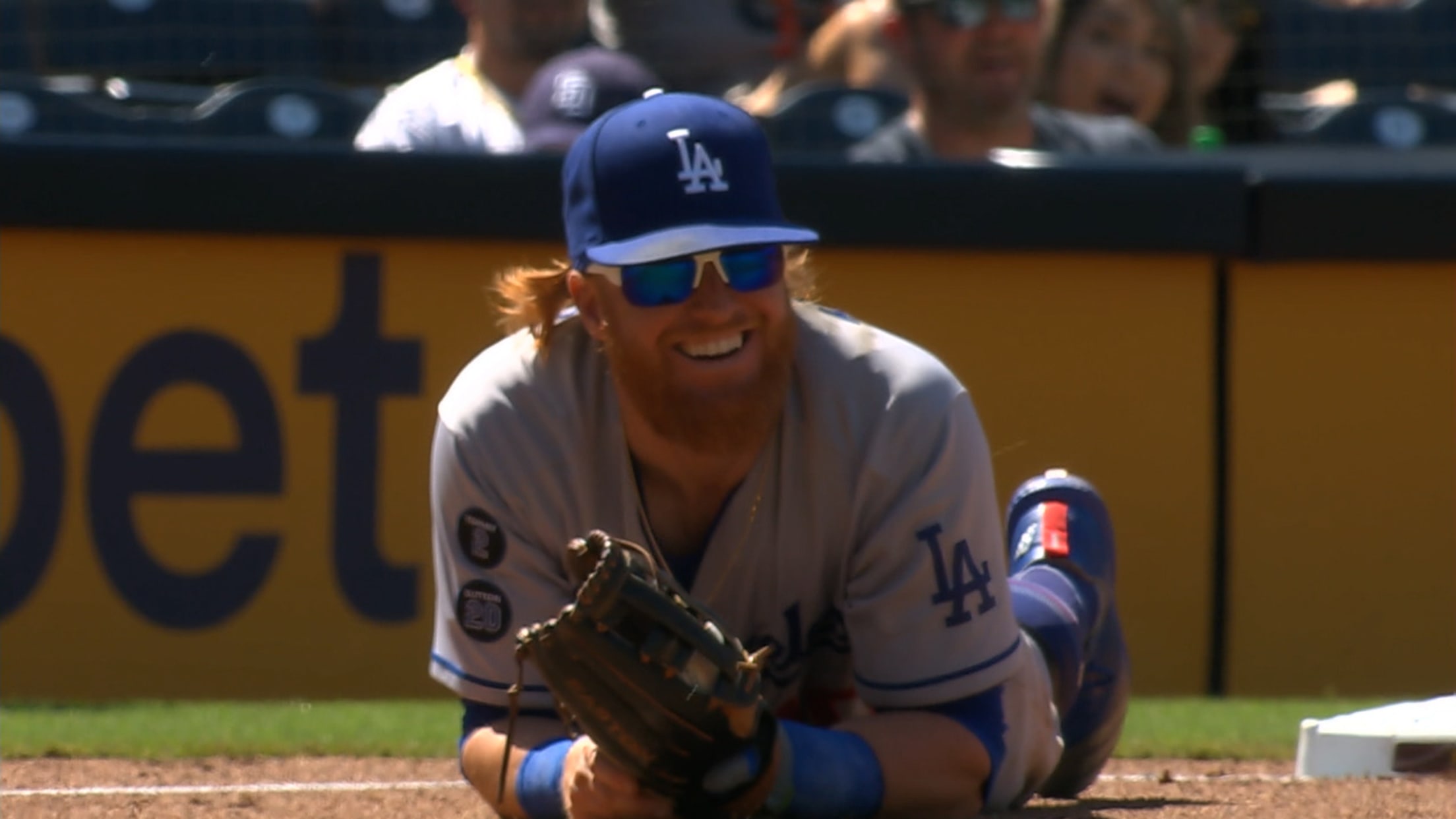 Justin Turner knows all about the Fall Classic. On Sunday in San Diego, he experienced a classic fall. The Dodgers third baseman fought off the blinding sun to see the ball into his glove. He just forgot there was a base on the ground in front of him. After making
History for Bieber with another 10-K effort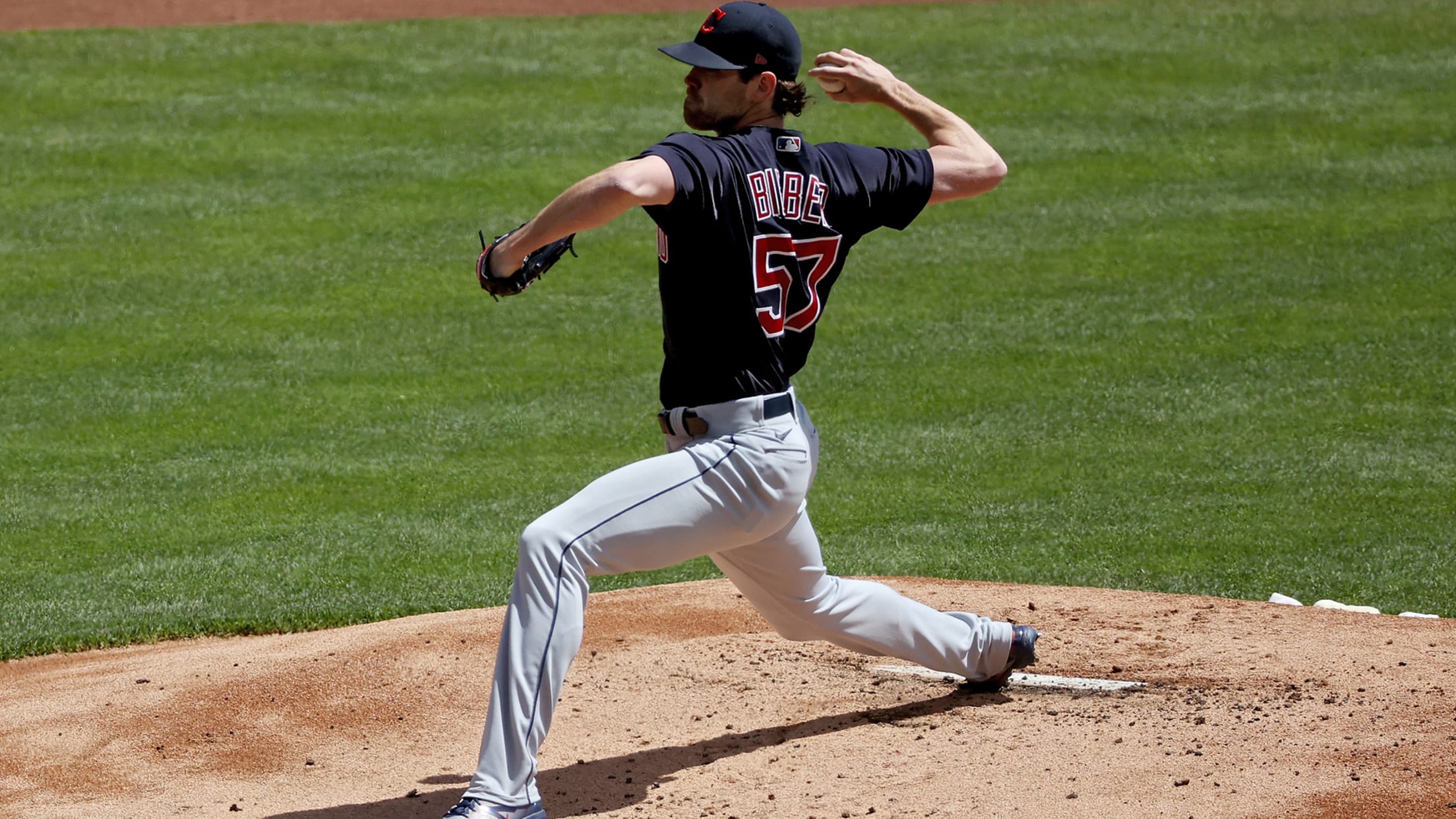 Add some space in the Major League Baseball record books, because Shane Bieber needs some room to write his name beside yet another unprecedented achievement. According to the Elias Sports Bureau, Bieber became the first pitcher to record at least 10 strikeouts in each of his first four starts of
Plucky Rays find way to cap Yanks sweep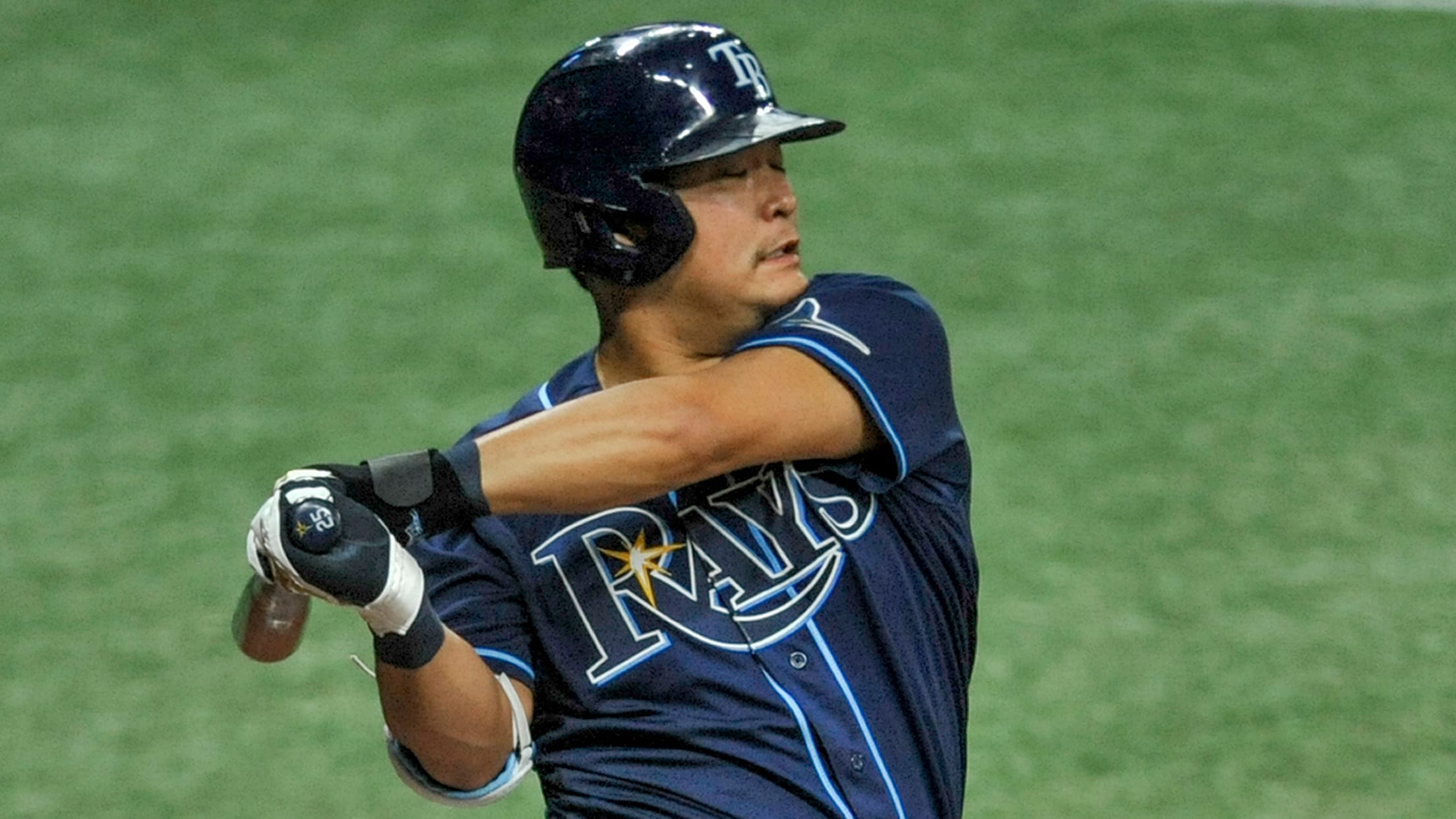 Not every player will admit it -- or perhaps not every player believes it -- but something's been happening lately when the Rays face the Yankees in New York. A switch flips. Tampa Bay gets right. "This venue can motivate you really quick, and whatever you're going through before you
Three takeaways from A's eight-game streak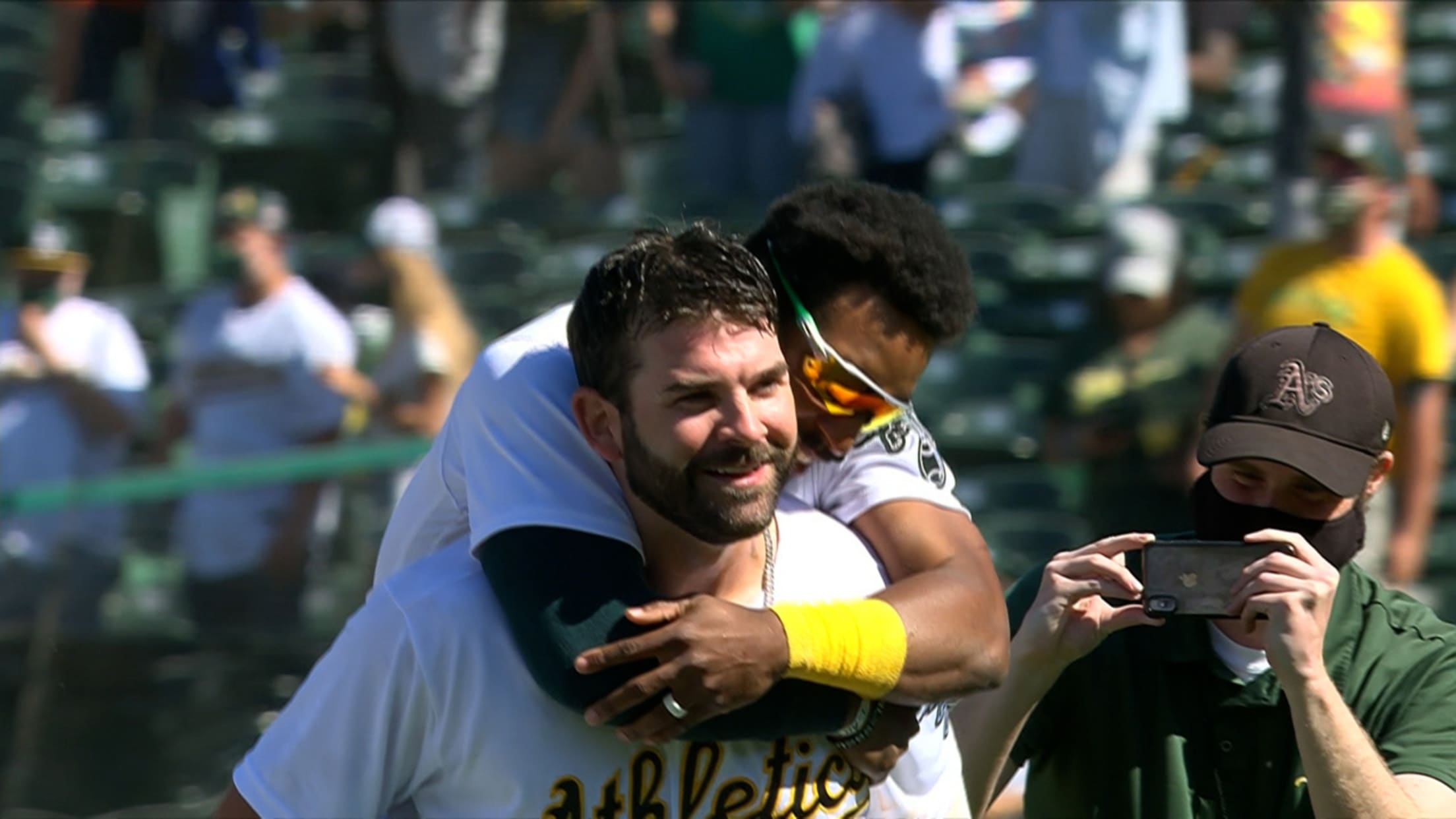 Even on days when the offense gets out to a slow start, it never feels like the A's are out of a game in the late innings with their firepower up and down the lineup. As catcher Sean Murphy demonstrated on Sunday, all it takes is one swing. An A's
Veteran slugger Bruce announces retirement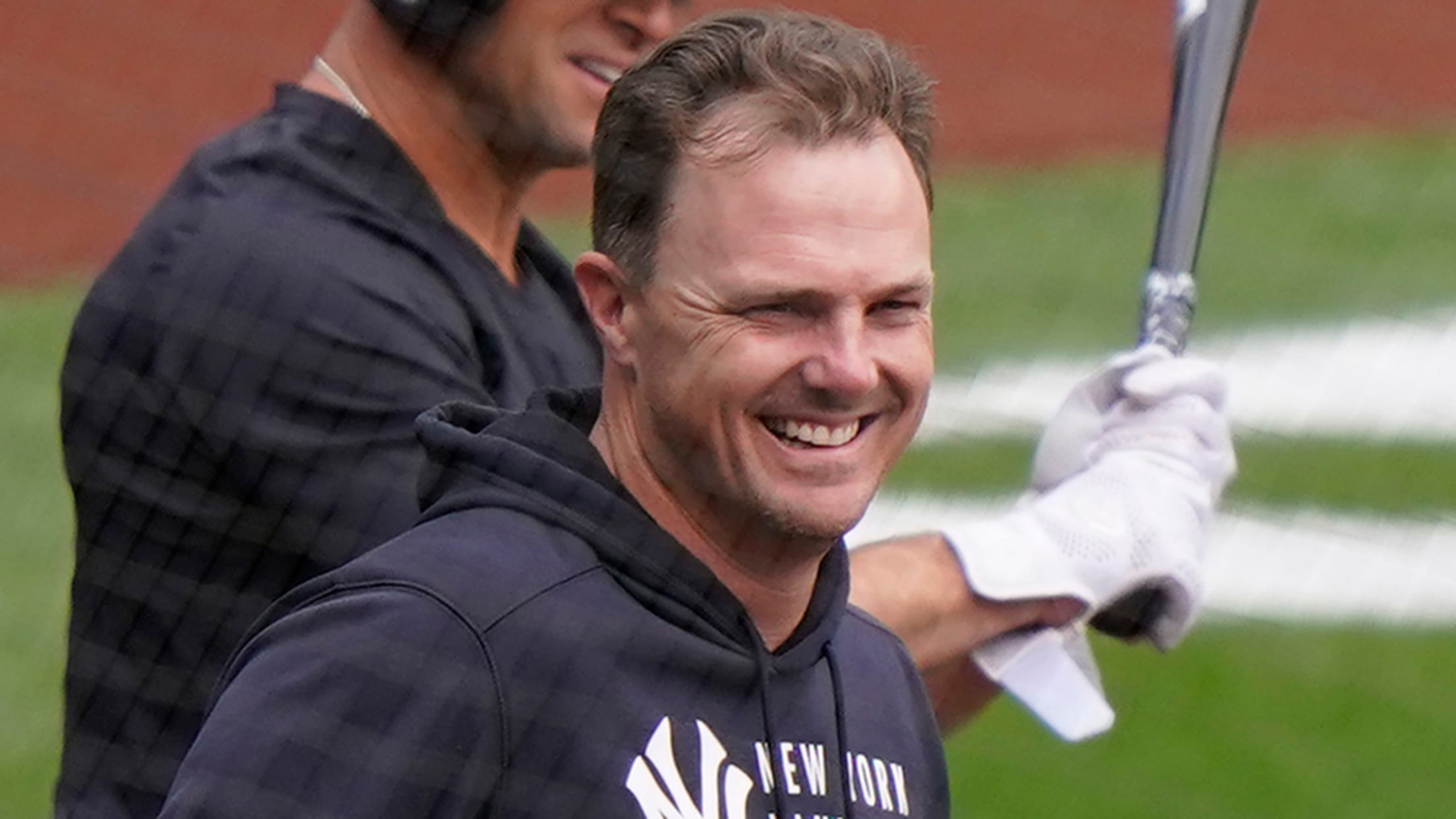 NEW YORK -- Jay Bruce made his decision long before he passed through the steel archway of Aaron Boone's office door, informing the Yankees manager of his intent to retire this weekend. In a conversation that spanned about 20 minutes, the veteran slugger gratefully accepted congratulations on a career worthy
No debating Nola's an ace after 1st shutout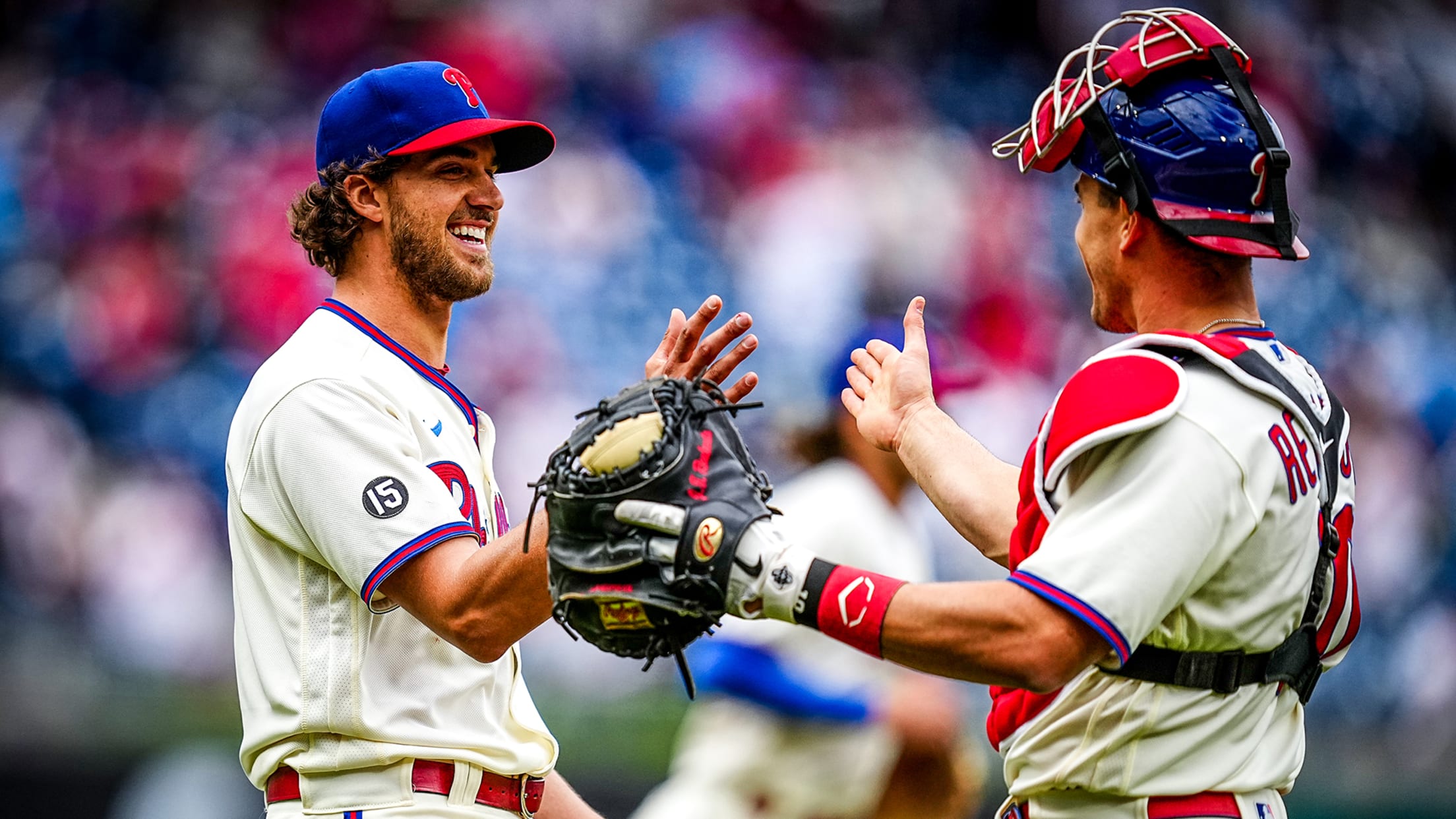 PHILADELPHIA -- Aaron Nola lightly punched his right fist into his glove. He offered a quick fist pump. He smiled. It might be as emotional as Nola gets on a baseball field, but he had reason to celebrate following Sunday afternoon's 2-0 victory over the Cardinals at Citizens Bank Park.
Monday's Twins-A's series opener postponed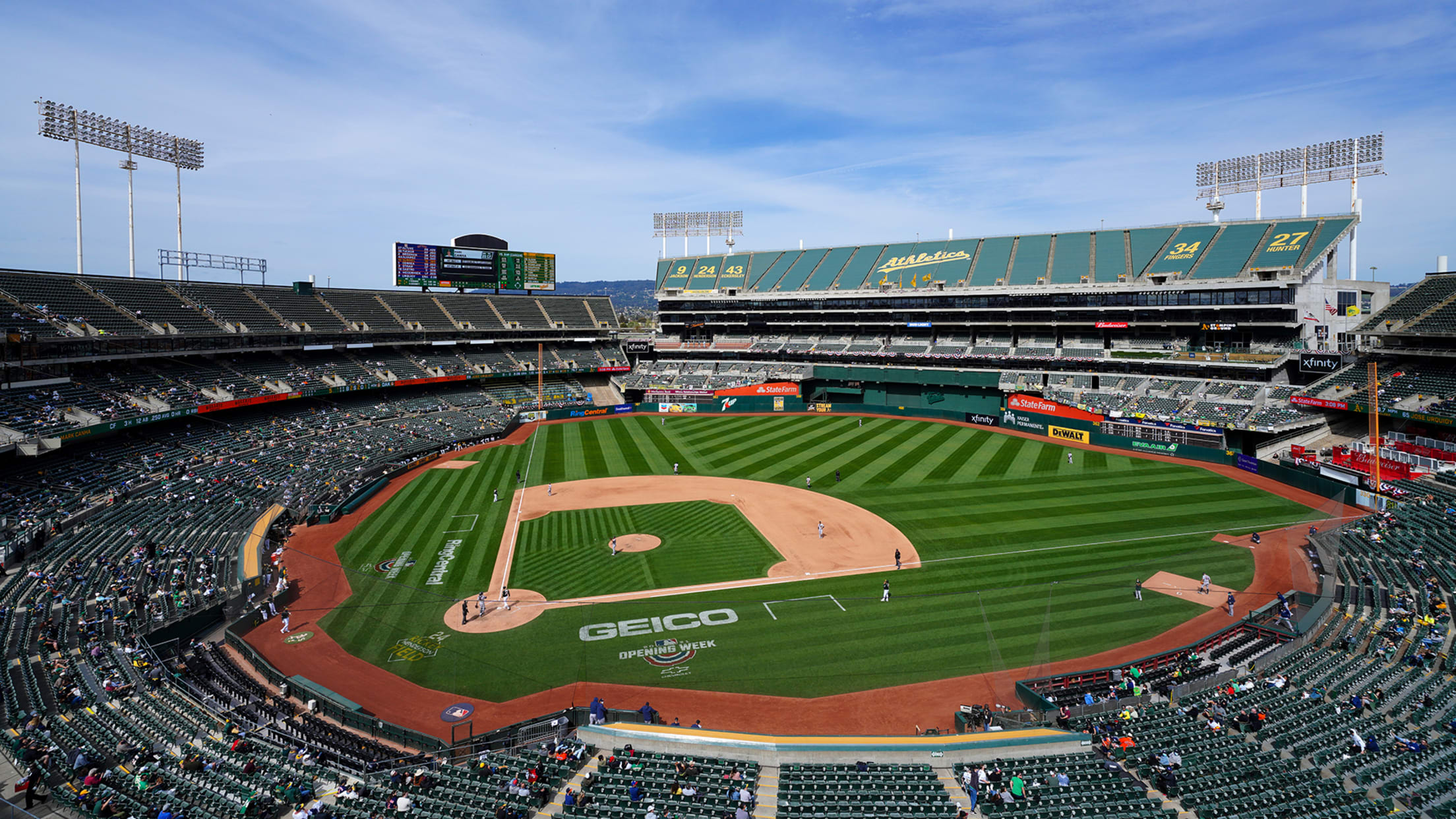 OAKLAND -- Major League Baseball has postponed Monday's three-game series opener between the A's and Twins at the Coliseum to allow for further testing and contact tracing for COVID-19 involving members of the Twins organization. The Twins learned that a member of their traveling party tested positive for the COVID-19
The Bonds HR that left Salmon awestruck 
'I had no idea people were watching me'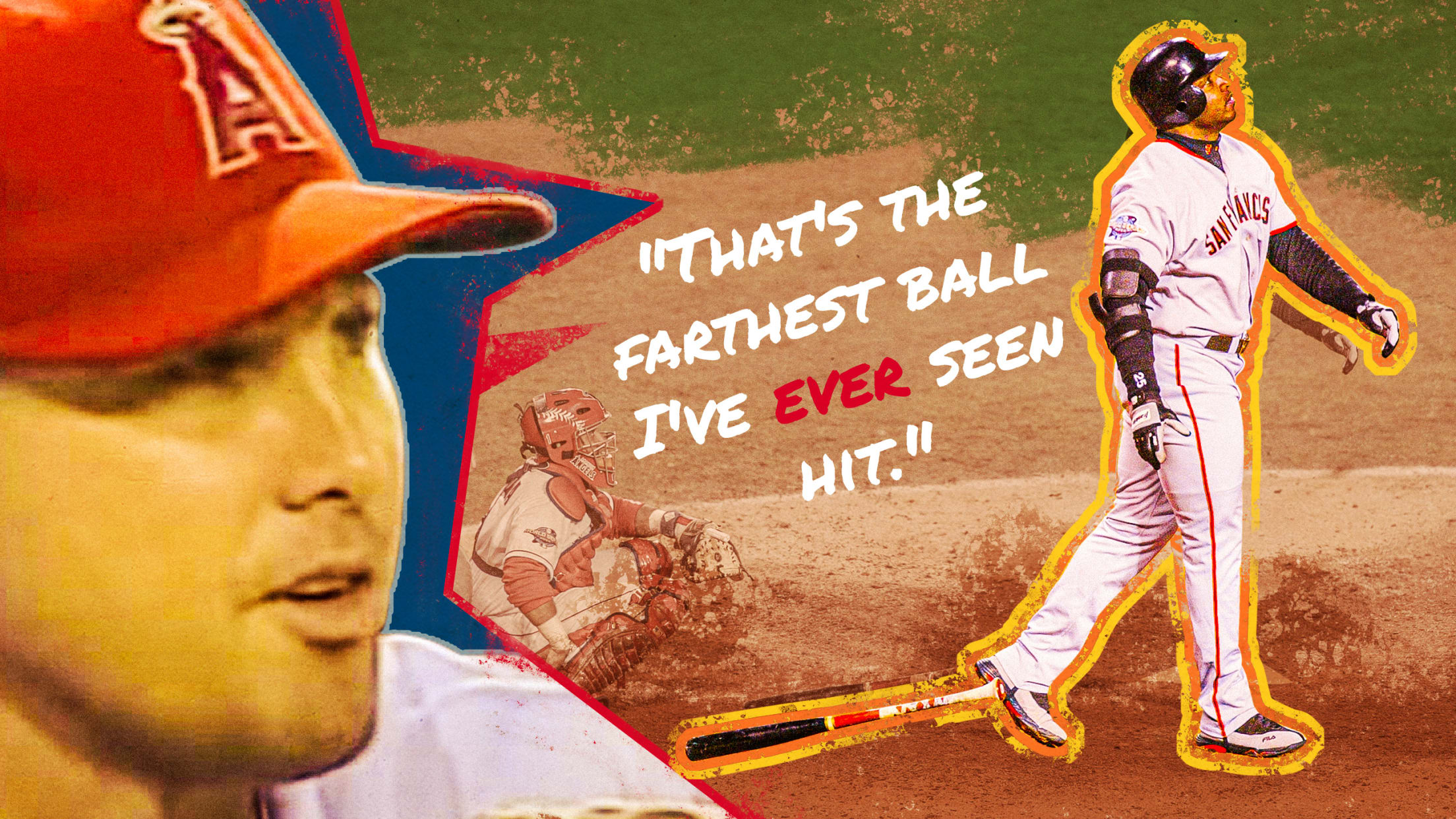 It pops up every year on Twitter, mostly in October: Barry Bonds' monster home run against Angels closer Troy Percival in the 2002 World Series. It didn't matter much; it brought the Giants to within one run in the ninth inning of a game they'd eventually lose, 11-10. But the
Miscues spoil another Cole gem vs. Rays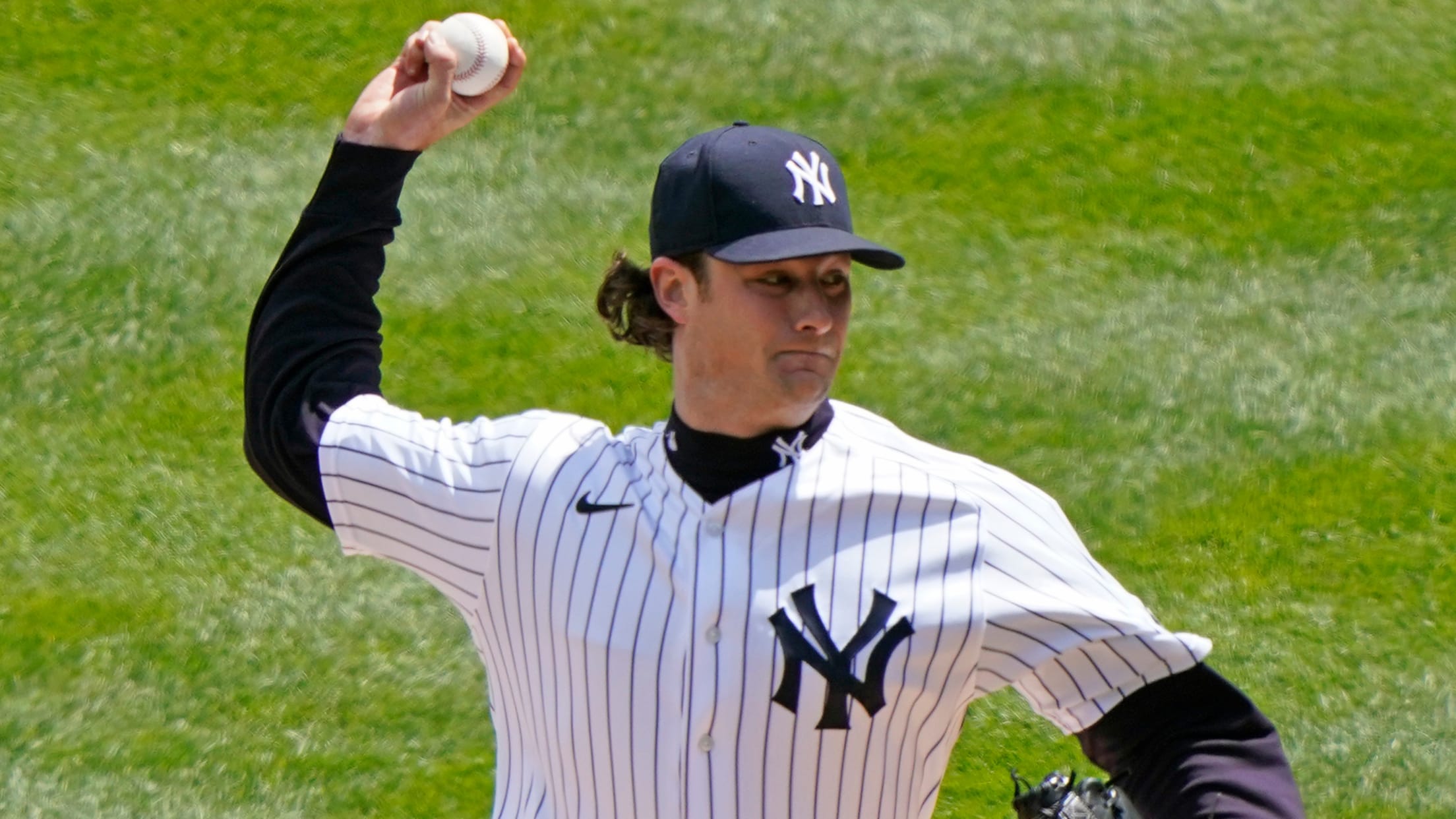 NEW YORK -- Gerrit Cole's reaction was to duck, one of his best fastballs making solid contact with Joey Wendle's bat barrel for a seventh-inning single. The Yankees' ace glanced toward his dugout, saw no movement and focused on the next hitter. With his team scuffling, this was a jam
Padres keep swinging, rally for win vs. LA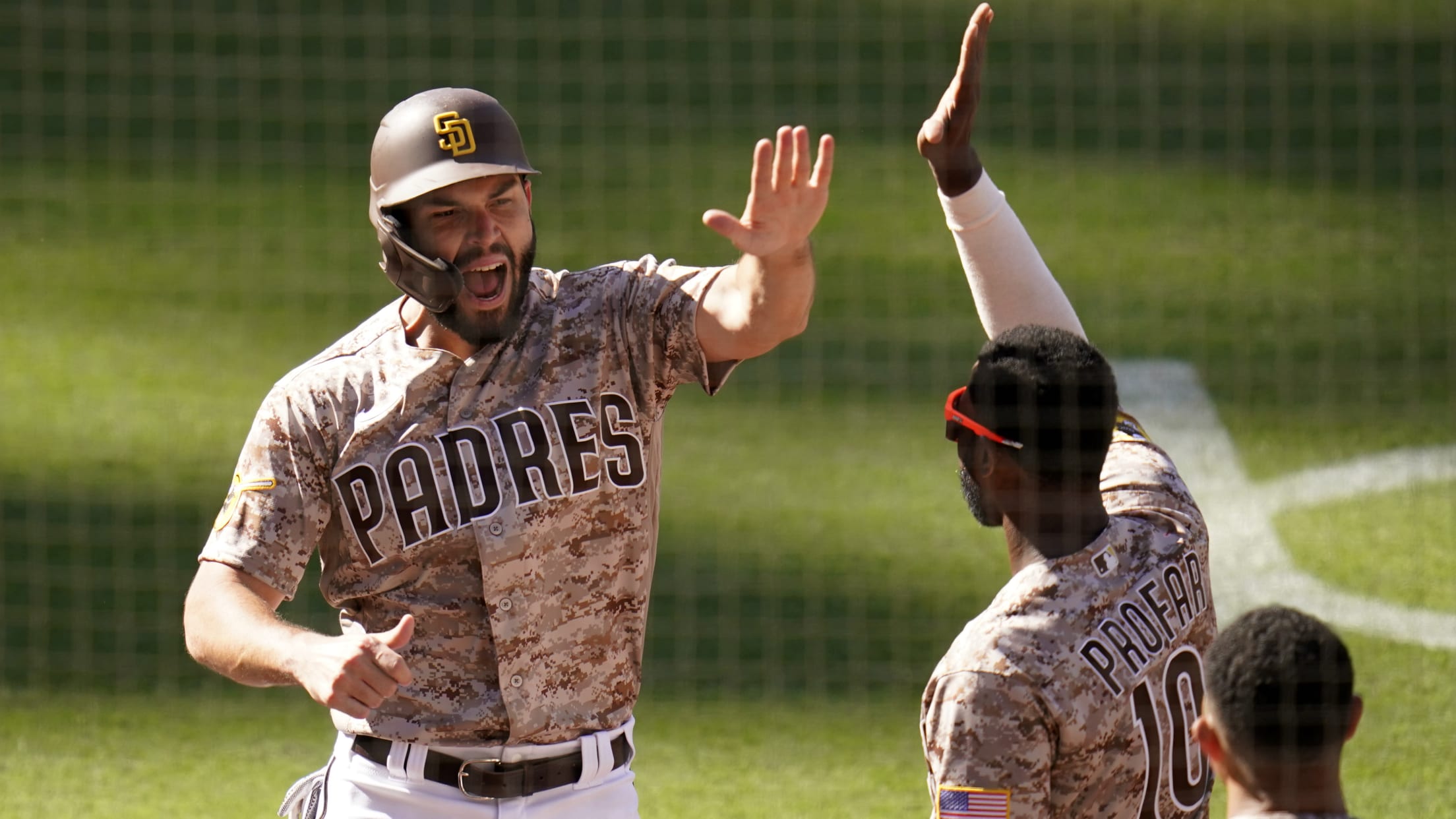 SAN DIEGO -- It wasn't quite the statement the Padres hoped to deliver this weekend. But the statement they made on Sunday afternoon was emphatic, nonetheless. The Dodgers took the first two games of this highly anticipated slugfest between National League heavyweights -- two gut-wrenching San Diego losses, decided by
Dominant Stroman showing his 'best version'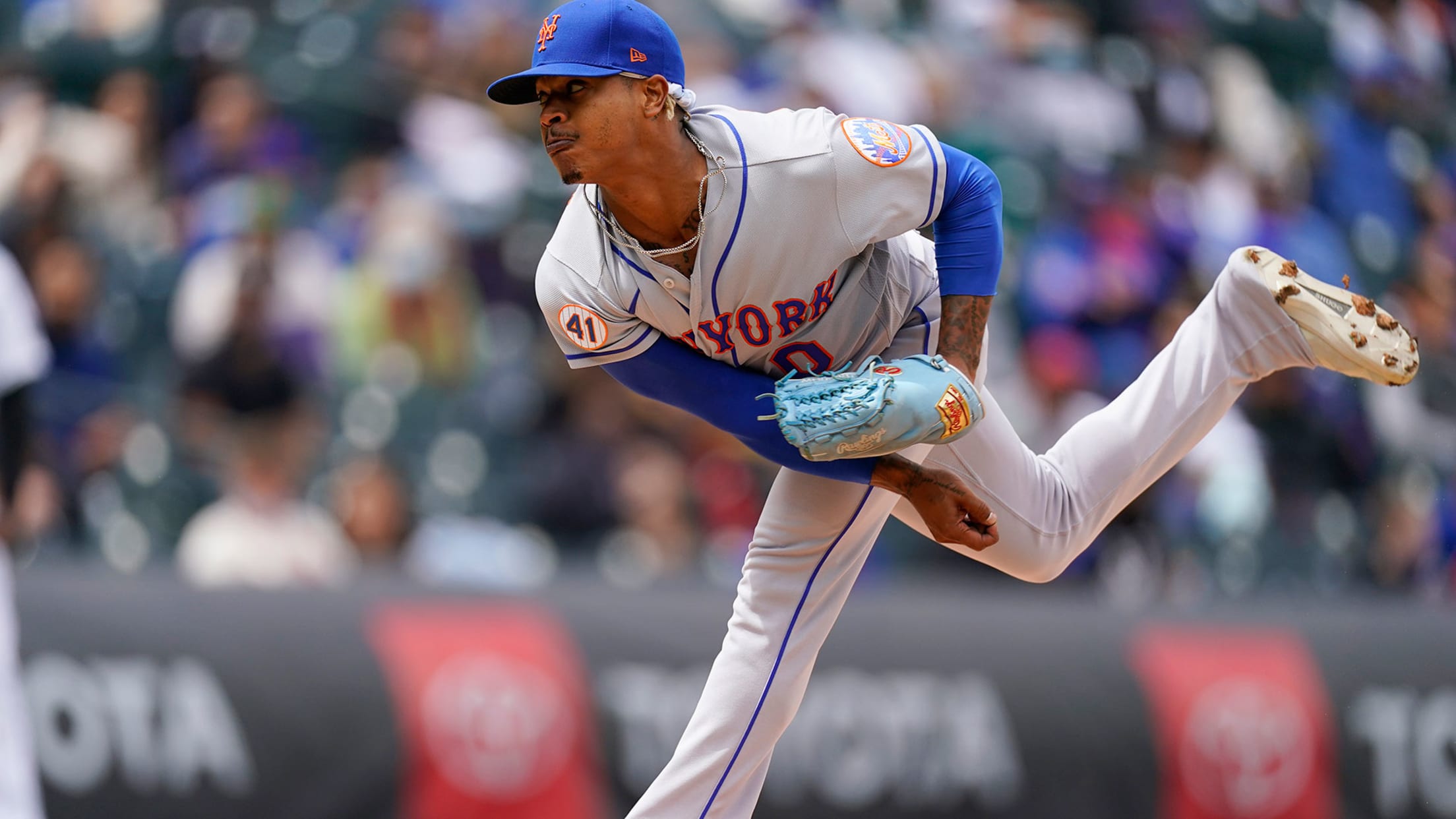 It was starting pitching that carried the Mets to a 2-1 win and series victory over the Rockies on Sunday. Marcus Stroman, in his third start of the season, pitched six scoreless innings before giving up his first run at Coors Field since June 2019, when he was still pitching