2020 Orioles Pet Calendar
THANK YOU FOR INTEREST. THE ORIOLES PET CALENDAR IS NO LONGER AVAILABLE FOR PURCHASE.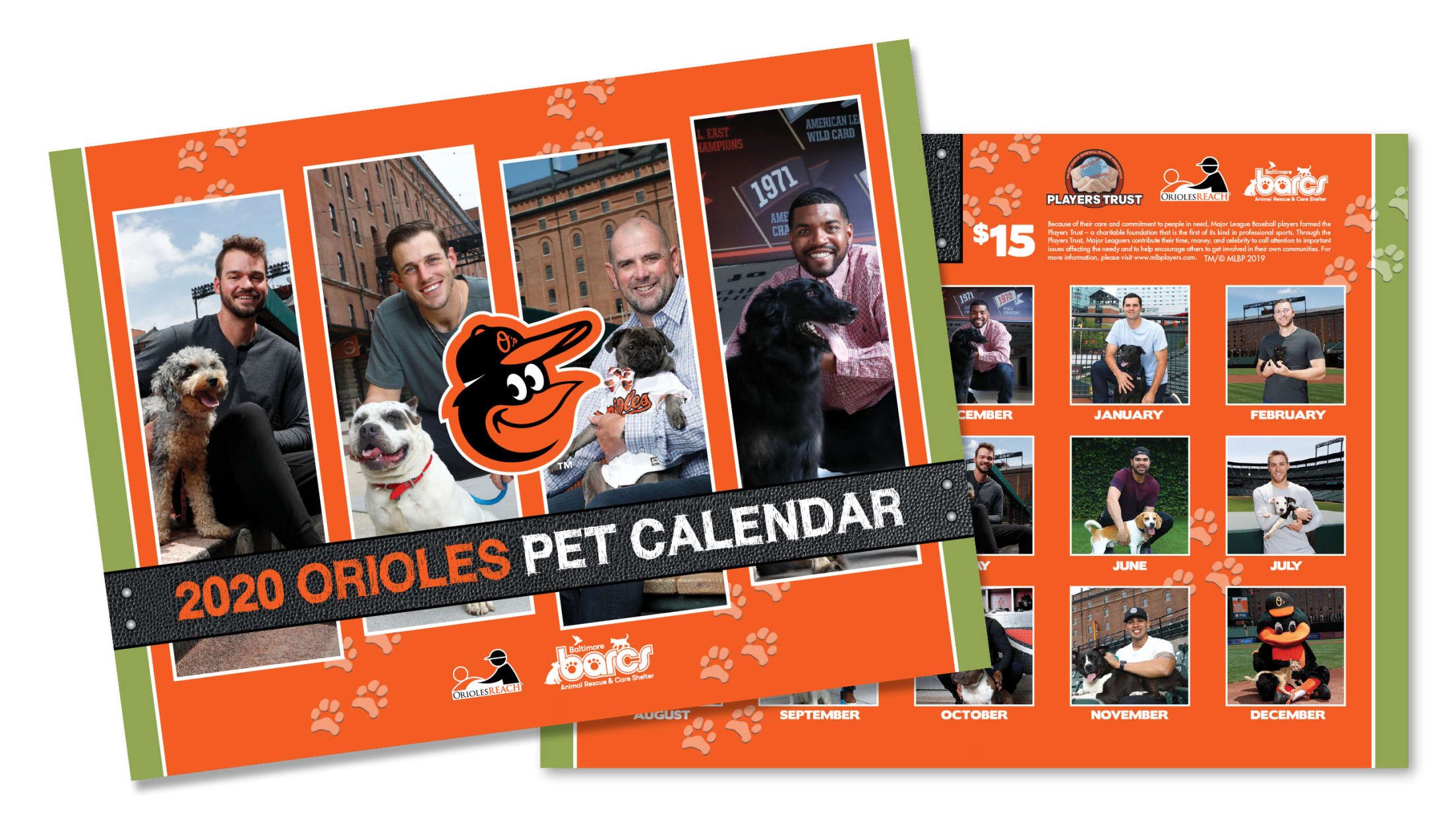 The ninth annual Orioles Pet Calendar is on sale now with all proceeds benefiting the Baltimore Animal Rescue and Care Shelter (BARCS), a nonprofit shelter that accepts and cares for all animals in need. The 15-month calendar, includes photos of Orioles players with their pets and various BARCS animals. This year's calendar features RICHARD BLEIER, CHRIS DAVIS, MYCHAL GIVENS, DAVID HESS, TREY MANCINI, EVAN PHILLIPS, AUSTIN WYNNS, RENATO NUNEZ, PAUL FRY, SHAWN ARMSTRONG, JOHN MEANS, RICHIE MARTIN, RIO RUIZ, and MANAGER BRANDON HYDE.
---
Over the past eight years, the Orioles have helped to raise more than $370,000 in annual Pet Calendar sales for BARCS.
As the largest animal shelter in Maryland, BARCS takes in more than 11,000 dogs and cats, and an additional 1,000 exotic, wildlife and other small mammals annually. On any given day, BARCS cares for 250 or more animals in the shelter, with an additional 2,000 animals in foster care annually.