O'mazing Orioles RBI Player Award

Modeled after the Major League Baseball Players Alumni Association's Heart & Hustle Award, the O'mazing Orioles RBI Player Award presented by T. Rowe Price was developed in 2017 to recognize an active Orioles RBI player who demonstrates a passion for the game of baseball and softball, dedication to community service, and commitment to academics.
In 2019, KAI BARNER of the 10-12 Hamilton Hammers baseball team was chosen by the committee based on his passion, desire, and work ethic demonstrated both on and off the field. Kai was honored during a pregame ceremony on Saturday, August 3 with a custom plaque.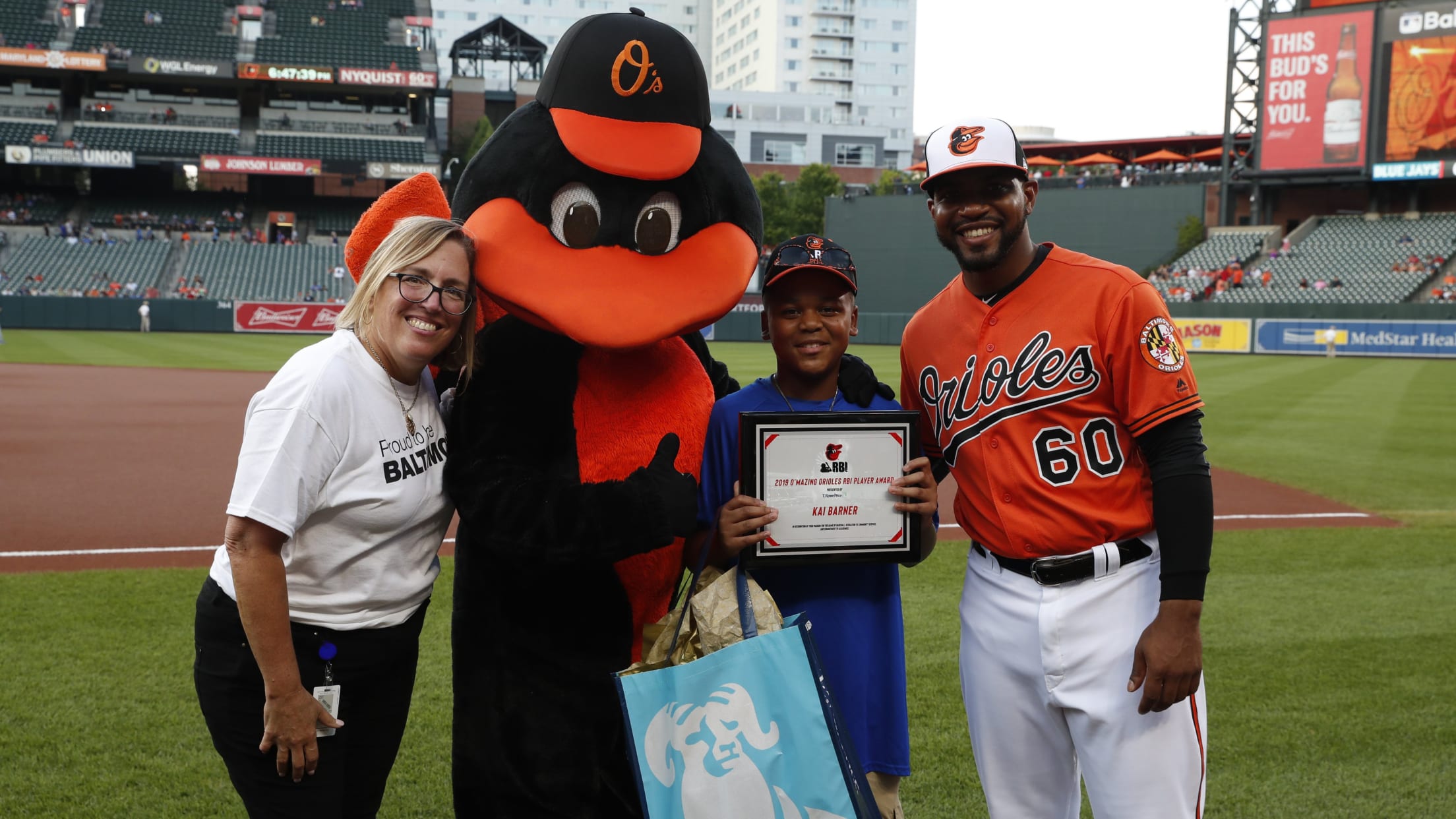 Past O'Mazing RBI Player Award Recipients presented by T. Rowe Price
2018: Harley Hartman (14-18 Baltimore Lady Rattlers)
2017: Brandon Chmielewski (10-12 Liberty Road Redwings), Nevin Branham (13-15 Bear Creek Bandits), Juan Lyles (16-18 Essex Hitmen), Jaidyn Humphreys (10-14 Hampden Hons), Morgan White (14-18 Edreco Lady Eagles)