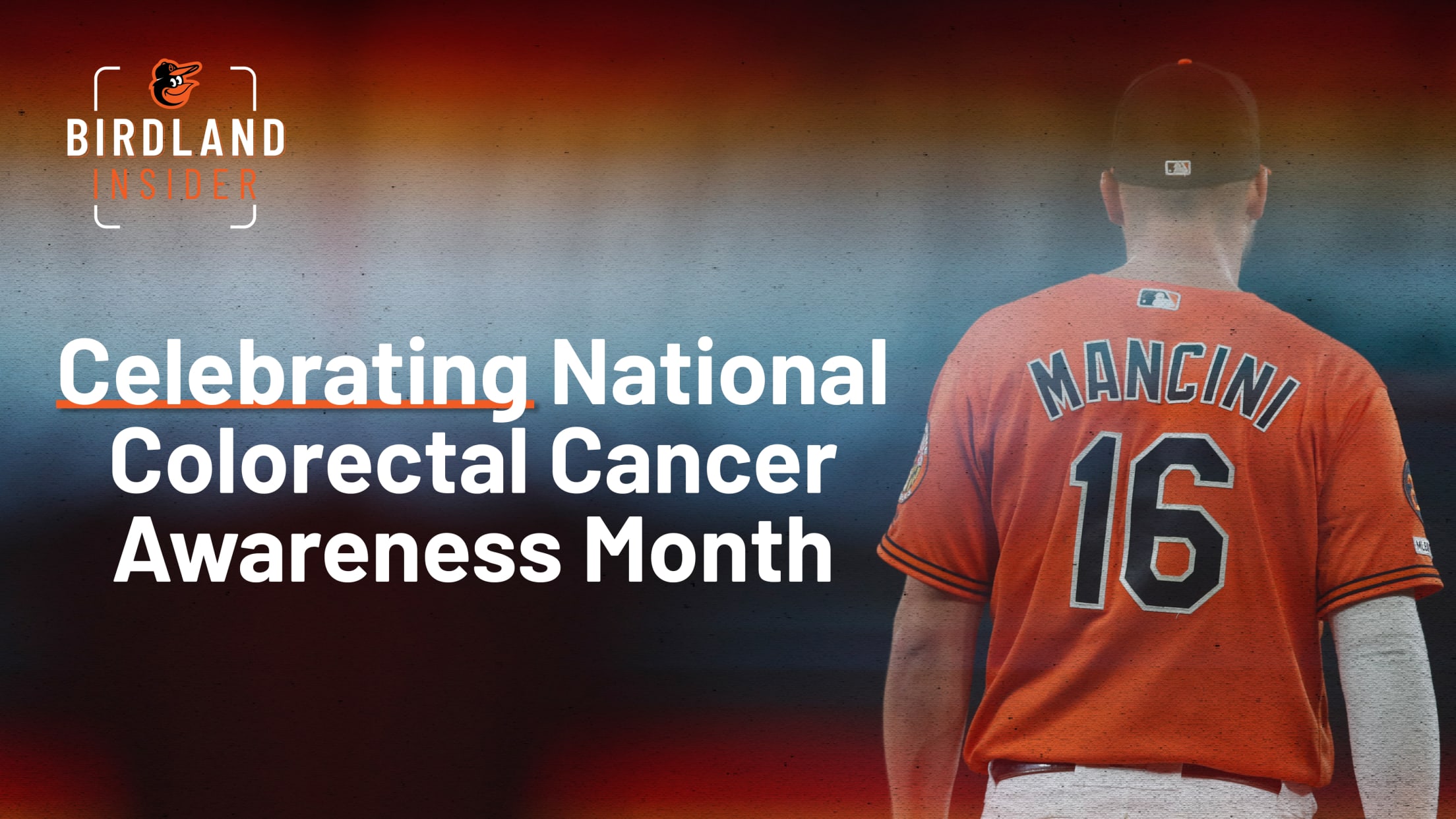 Scroll
Celebrating National Colorectal Cancer Awareness Month
A little over a year ago, Trey Mancini was diagnosed with stage III colorectal cancer. In the subsequent months, Mancini courageously battled the evil disease after recovery from surgery and six months of chemotherapy.
For Mancini, the month of March marks not just the month of his birthday (March 18), the month of his diagnosis (March 8, 2020), and the beginning of baseball season, but it marks National Colorectal Cancer Awareness Month. Since 2000 when the month was officially dedicated, thousands of patients, survivors, caregivers, and advocates have worked to spread awareness by wearing blue, fundraising, educating others, and talking to friends and family about ways to screen.
Mancini has been active with his own foundation The Trey Mancini Foundation, which he runs with his sisters, Katie and Meredith, and as a member of the Colorectal Cancer Alliance's "Never Too Young" advisory board. He is using his platform, his experience, and his good-natured will to help educate others, bring awareness to the statistics, the symptoms, and the ultimate prevention of the disease, not just for the month of March, but for the rest of his life.
"I've learned firsthand that colon cancer doesn't discriminate when it comes to age," said Mancini. "One in 10 colorectal cancer patients are diagnosed before age 50. While I never thought I would be in this position, I am fortunate to have a platform that allows me to help others."
This month, The Trey Mancini Foundation is sharing the importance of early screening by highlightingthe Colon Cancer Foundation's 'Give A Crap' challenge. In partnership with Squatty Potty & DuClaw Brewing Company, the Colon Cancer Foundation is encouraging individuals to complete their own screening, while working to provide 10,000 additional colorectal cancer screenings to underserved communities in 2021.
"We know for many of us, insurance doesn't cover a colonoscopy for early detection under 50 years of age, however, there are other home screening options that are more affordable! @squattypotty has an amazing deal going on right now! For $85 you can get a 6 pack of "Sour Me Unicorn Farts Glitter Beer" from @duclawbrewingco, a colon cancer screening kit from @everlywell and a squatty potty," shared the Trey Mancini Foundation.
As the 2021 baseball season approaches, much of Mancini's focus will shift to the diamond, but through The Trey Mancini Foundation, he will continue to educate others on Colorectal Cancer while supporting those who are facing illness, empowering those suffering from emotional trauma, and providing assistance to those experiencing hardship. For more information on the Trey Mancini Foundation, visit Instagram.com/TreyManciniFoundation and Facebook.com/TheTreyManciniFoundation.