Beliveau rehabbing with 'marathon mentality'
Orioles lefty taking surgery recovery slow, fielding advice from former manager and teammates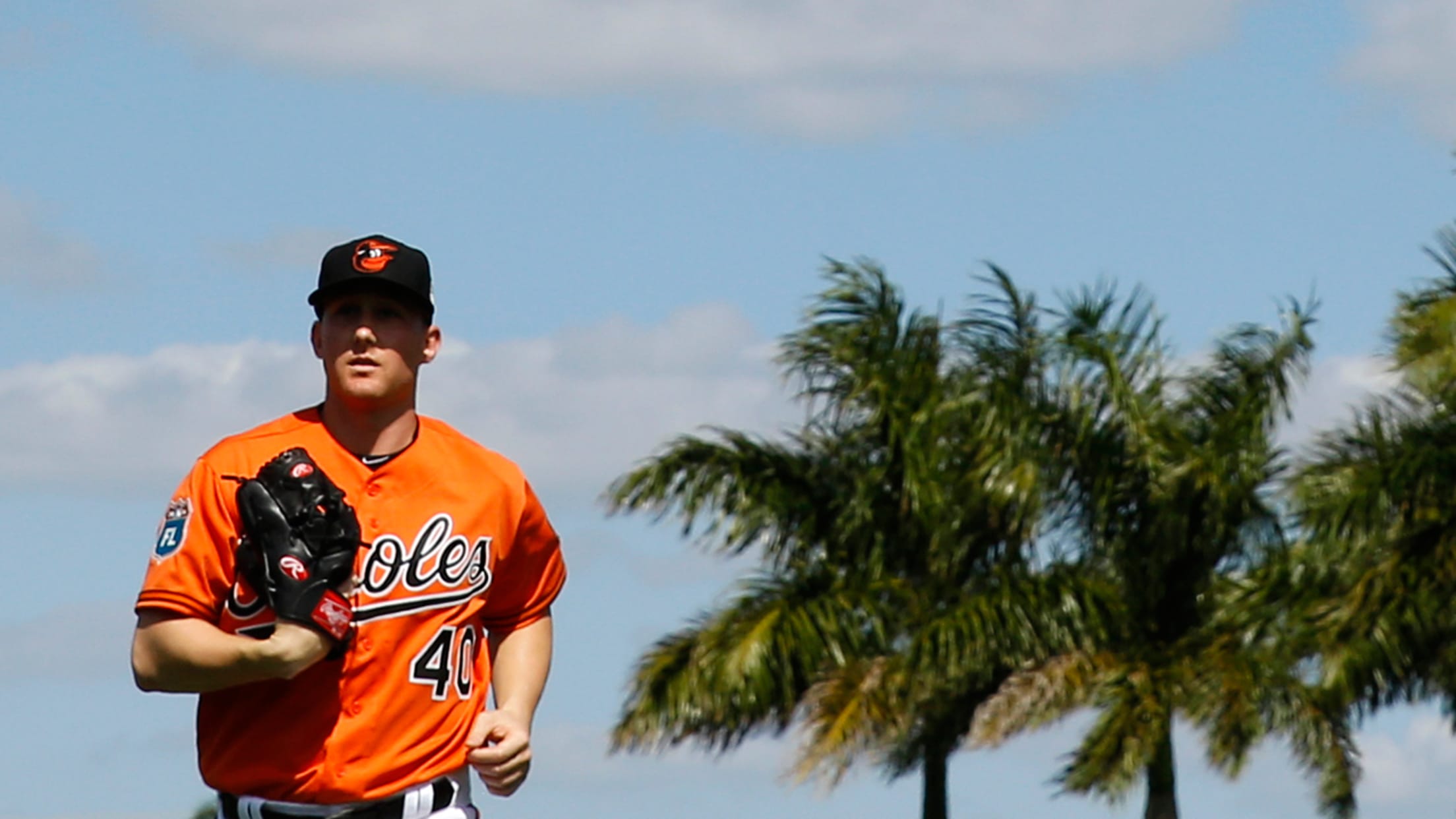 Lefty Jeff Beliveau is making progress in his shoulder surgery rehab: "Every time out, I've been feeling better and better," he said. (AP)
SARASOTA, Fla. -- When Orioles left-hander Jeff Beliveau underwent surgery to repair a torn labrum in his left shoulder last April while pitching for the Rays, Tampa Bay manager Kevin Cash -- who once had a similar procedure -- gave him an idea of what to expect."He said, 'You're going
SARASOTA, Fla. -- When Orioles left-hander Jeff Beliveau underwent surgery to repair a torn labrum in his left shoulder last April while pitching for the Rays, Tampa Bay manager Kevin Cash -- who once had a similar procedure -- gave him an idea of what to expect.
"He said, 'You're going to feel like you're never going to throw again, like there's no possible way you're ever going to throw a baseball,'" Beliveau said. "'But you'll get over it.'"
• Orioles Spring Training info
Both predictions seem to have come true. After pushing through the grueling slog of the rehab process, Beliveau has been making quick progress, and eleven months after surgery, he is set to return to competition on Monday, when he will pitch an inning in a Minor League game.
"Every time out, I've been feeling better and better," said Beliveau, who has been throwing bullpens and live batting practice sessions against Orioles hitters. "Basically, it was just testing how my body responds, and so far it's been great. It's exciting to actually throw in a game to live hitters."
After surgery, Beliveau wore a sling for about six weeks, and during that time, he had to sleep in a recliner because he wasn't allowed to lie straight back. His immobile arm felt "like cement."
The 29-year-old got comfort not only from Cash, but also from then-teammates Kevin Jepsen and Nate Karns. The two right-handers had made it back from worse labrum surgeries, and Beliveau peppered them with questions as he navigated his road to recovery, making sure what he was feeling at that particular time was normal.
The rehab process started within a couple of days of the surgery with easy exercises. By September, Beliveau was throwing again, gradually stretching out from a distance of 30 feet as he broke in his muscles all over again.
"You just have those days where you basically have to push through it, and knock on wood, the whole way I didn't have a setback or anything," Beliveau said.
The Orioles took a low-risk chance on the former 18th-round pick, signing him to a Minor League contract in December. Baltimore had been impressed with Beliveau, who posted a 2.63 ERA for the Rays in 2014, striking out 28 batters in 24 innings and holding lefties to a .146 average.
Orioles manager Buck Showalter remembered that after one of Beliveau's appearances against Baltimore, hitters came back to the dugout talking about how Beliveau's fastball "gets on you."
"I saw a guy that didn't light up a gun, but guys couldn't center him up. He's one of those 'late life' guys where you don't see the ball well off him," Showalter said. "But we'll see if he can return to that form physically."
With a little more than two weeks before Opening Day, it remains up in the air as to exactly when Beliveau will be ready. As he plays that waiting game, he is trying not to let his desire to impress overcome the knowledge that he needs to build his arm up, step by cautious step.
"That's the toughest part, especially being in a new organization, too," Beliveau said. "There's a bunch of competition going on right now. It's getting toward the end of Spring Training, and yeah, that's kind of eating at me, not being able to be full-go and really fight for a spot. But it's a long year.
"I just have to have that marathon mentality, where the end goal is to get to the big leagues, finish in the big leagues, go on and have a good offseason and not play this rollercoaster of being on and off the DL all year if I have a setback by trying to do too much."