Bullpen falters again with late lead
McFarland, Duensing struggle in loss to Blue Jays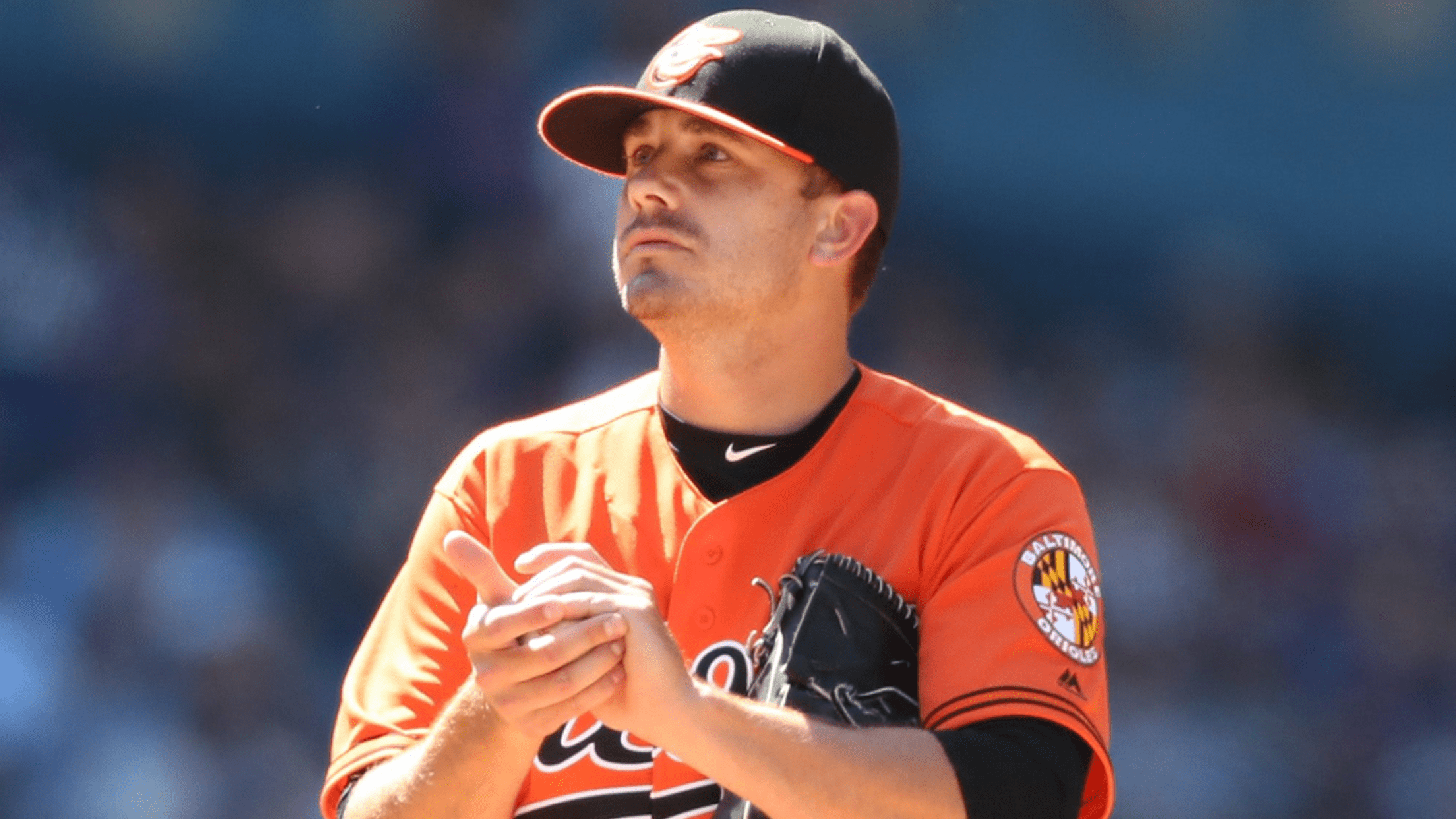 Brian Duensing allowed back-to-back homers in the 8th inning Saturday vs. Toronto. (AP) (AP)
TORONTO -- For a second consecutive day the sixth inning was the difference maker in an Orioles loss.Just like they did on Friday night, the O's took a lead in the top of half of the sixth. However, once again they were unable to hold off the Blue Jays in
TORONTO -- For a second consecutive day the sixth inning was the difference maker in an Orioles loss.
Just like they did on Friday night, the O's took a lead in the top of half of the sixth. However, once again they were unable to hold off the Blue Jays in the bottom half of the inning in an eventual 11-6 loss to the Blue Jays on Saturday at Rogers Centre.
Manny Machado gave Baltimore (36-25) a 4-3 lead in the sixth, taking J.A. Happ's 2-2 pitch over the left-field wall for his 16th home run.
Mike Wright surrendered a leadoff single to Kevin Pillar, ending his day as the O's turned to the bullpen and T.J. McFarland, who allowed a single to Darwin Barney and a Devon Travis pinch-hit sacrifice fly which tied the game at 4.
McFarland (1-2) then issued back-to-back walks to Russell Martin and Ezequiel Carrera to load the bases for Josh Donaldson whose sacrifice fly scored Barney to give Toronto a 5-4 lead.
Edwin Encarnacion followed up by taking McFarland's 1-0 offering to the second deck for a three-run home run.
"It's not where I wanted [the pitch]," said McFarland. "Starting off 1-0 against him, I knew he was going to be swinging that pitch and I wanted to throw a sinker down in the zone -- I caught too much of the plate up in the zone and he's a good hitter, you make mistakes, he's going to hit it. I've got to learn from that and move on."
Orioles manager Buck Showalter admitted it wasn't an ideal situation for McFarland and then later for Brian Duensing to face the meat of the Blue Jays' order. Duensing allowed back-to-back homers in the eighth to Encarnacion and Michael Saunders.
"Just couldn't adjust his strikes," Showalter said of McFarland. "Fine line there. He's about 2-3 inches from making a lot of quality sinkers. You don't like having to face those guys with him and Duensing, but we had no choice today."
The struggles continue for Wright, who had difficulty, at times, finding the strike zone. The right-hander surrendered four earned runs on six hits while walking five over five-plus innings.
"Every time I walked somebody, they scored -- seemed to be a reoccurring theme so I've got to cut down on the walks," Wright said. "That last base hit [by Pillar] was tough, it was still a ground ball and still one pitch away from getting out of that and keeping the team in the ball game."
The 26-year-old has made it through the sixth inning just once in his last five starts. His struggles also saw him demoted following his June 1 outing against the Red Sox where he allowed six earned runs over 2 2/3 innings.
Wright admitted he is overthinking on the mound.
"That's what I was thinking about, and that's what was bad," he said. "My last start, I worked on mechanics and it worked out. Today, I was up there thinking too much about mechanics and it did not work out. There's a fine line between the two. I thought I figured it out a little bit towards the end.
"It was one pitch away from not being a rough one. I don't consider this a rough one when I came out of the game, we're still in a good situation. Everybody seems to be down, but I'm still very positive about today."
Dhiren Mahiban is a contributor to MLB.com who covered the Orioles on Saturday.