O's find it hard to keep bats aflame in Seattle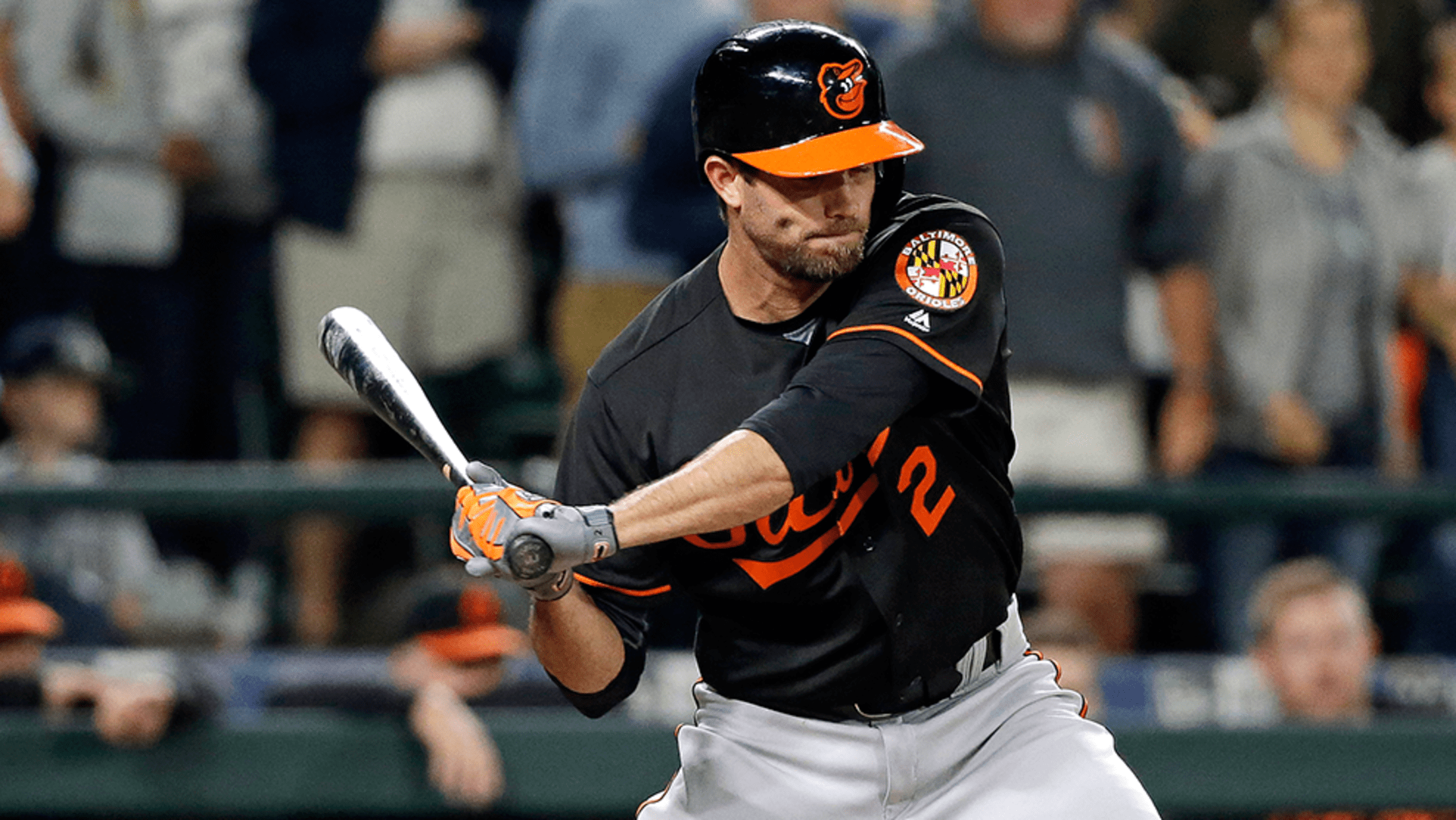 J.J. Hardy strikes out looking to end the game, one of the Orioles' 11 strikeouts in the 5-2 loss. (AP)
SEATTLE -- Slowed in Seattle?A Baltimore team that entered the series averaging nine runs per game has struggled to keep its hot bats going against the Mariners. The O's 5-2 loss on Friday night gave them their first back-to-back defeats in which they've scored three or fewer in both games
SEATTLE -- Slowed in Seattle?
A Baltimore team that entered the series averaging nine runs per game has struggled to keep its hot bats going against the Mariners. The O's 5-2 loss on Friday night gave them their first back-to-back defeats in which they've scored three or fewer in both games since May 30 and 31.
"We don't say, 'Que sera, sera,' but when a pitcher is on top of their game and a hitter is on top of their game, the pitcher always wins," manager Buck Showalter said. "You go to the playoffs, whoever pitches the best is the last team standing. It's not nearly as complicated as everyone makes it."
The Orioles did get a home run, a solo shot from Chris Davis, but only had one other extra-base hit and managed just five in total. Baltimore struck out 11 times, with red-hot second baseman Jonathan Schoop -- who raised his average to .300 -- the only Oriole to have multiple hits.
"I don't want to say it's something we are doing," Schoop said of the quiet offense the past two games. "Sometimes you've got to tip your cap, they make a good pitch against us. They are good starters, too."
Baltimore, which went 1-for-3 with runners in scoring position and left five on base, scored both runs off Mariners starter Wade LeBlanc, who went six innings. They had just two hits after that, with no answer for a Mariners bullpen that started the day ranked fifth (3.31 ERA) in the league.
"We all knew ... what they're going to do coming in," manager Buck Showalter said of LeBlanc. "He's got a little cutter that I thought was effective for him, the changeup is always there. That's a pitch you've always got to keep in the back of your mind. It's just very typical of good left-handed pitchers. You see a lot of them with that same repertoire and approach."