Alvarez sees first action in right field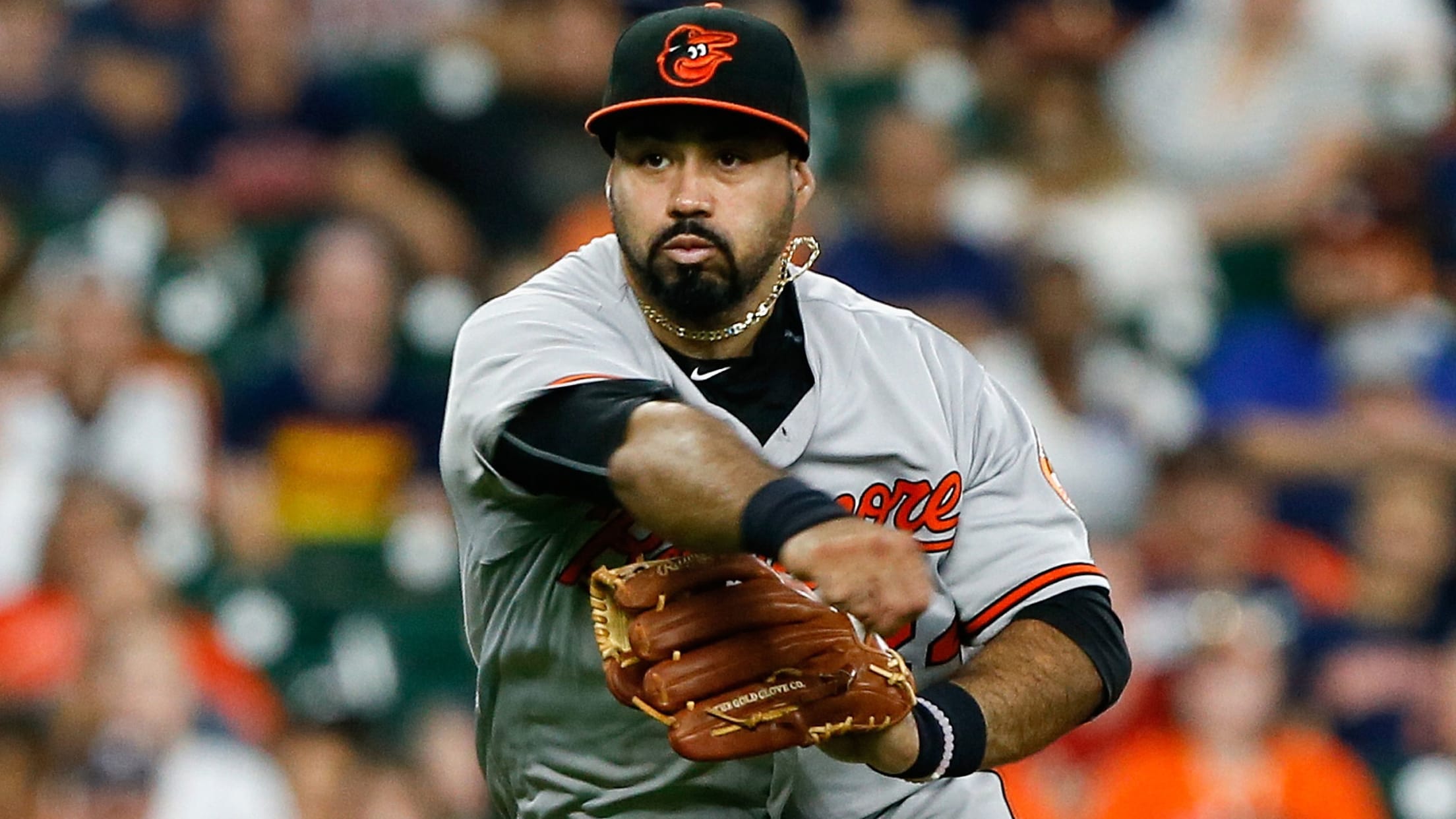 "He knows it could mean a lot to him and his career," said Buck Showalter of Pedro Alvarez learning right field. (AP)
TAMPA, Fla. -- In his first game in right field, Pedro Alvarez caught the only ball hit his way when the Yankees' Starlin Castro led off the sixth by flying to right-center.Orioles manager Buck Showalter, who convinced Alvarez last September to try the outfield as a way to help his
TAMPA, Fla. -- In his first game in right field, Pedro Alvarez caught the only ball hit his way when the Yankees' Starlin Castro led off the sixth by flying to right-center.
Orioles manager Buck Showalter, who convinced Alvarez last September to try the outfield as a way to help his career, said that he and Alvarez were relieved when the first fly ball was caught.
"I don't think anything is routine yet," Showalter said.
When Alvarez caught it, he told Showalter: "Now I got that one out of the way."

Alvarez hit an RBI single in the fourth and a home run in the seventh, but it was his play in the outfield that was of more interest in the Orioles' 5-4 win on Saturday.
"[Alvarez has] really engaged in it. He knows it could mean a lot to him and his career. He sees some guys, for instance, what it did for Mark [Trumbo] last year and what it's done for a lot of guys," Showalter said. "He's really … embraced it."
"I told him regardless from what this year brought for him with us or somebody else, he really had to think long and hard about embracing that. It would open up a lot of avenues to him -- especially, it would keep him in the lineup."
On Friday, Alvarez played six innings in a "B" game against Pittsburgh in Sarasota, but he didn't catch a fly.
"I mean, you know, you always want to get some action when you're out there. But I was ready, ready for it, and I'll be ready for it every pitch when I'm out there," Alvarez said on Friday.
"Different, different, but I've been going out there as much as possible to get a comfortable look and a comfortable feel, and I felt pretty good. I'm happy with where I'm at. Obviously when it's games, it's a little different, but I'm glad I was able to feel comfortable, and I know I'm only going to feel more and more comfortable with each rep that I get."
Showalter doesn't expect Alvarez, who played first and third base for Pittsburgh from 2010-15, to instantly feel comfortable in right field.
"He's going to have some [hurdles]. He's talked a lot about what physically he needs to do to be able to do it. He's on that path. He's going to bring some things that are hard to find out there. With the arm strength, he's going to throw well," Showalter said.
Could Alvarez learn the outfield quickly enough to make the Opening Day roster? "I'm not going to go there yet," Showalter said. "I think he knows realistically it's a long shot on paper, but things can change."
Rich Dubroff is a contributor to MLB.com.