O's-Yankees rained out for second straight day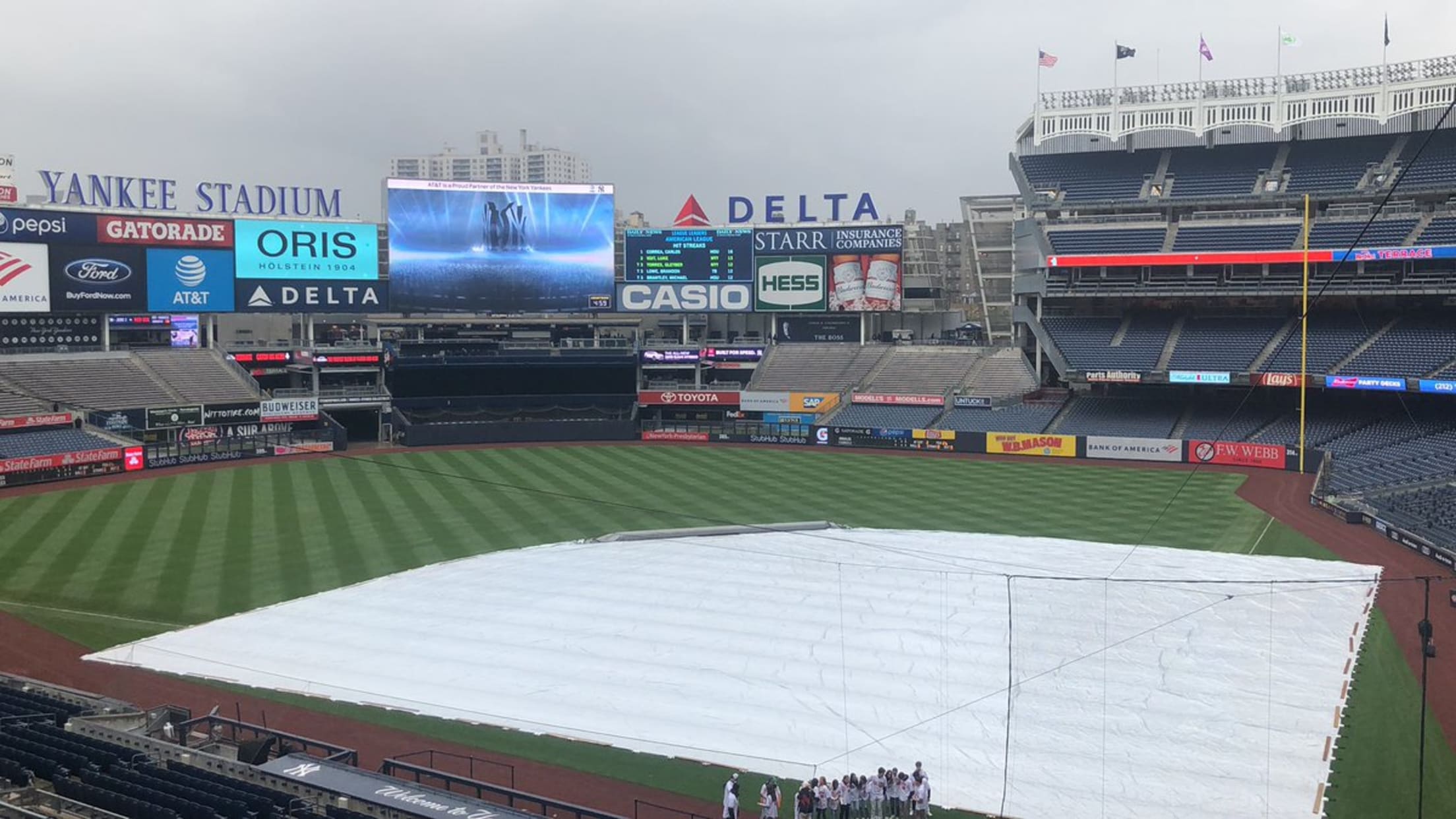 NEW YORK -- This time, the Orioles and Yankees didn't wait. After holding out for more than two hours just to learn Monday's series opener wouldn't be played, the two clubs were alerted more than an hour and a half prior to the scheduled 6:35 p.m. ET first pitch that
NEW YORK -- This time, the Orioles and Yankees didn't wait.
After holding out for more than two hours just to learn Monday's series opener wouldn't be played, the two clubs were alerted more than an hour and a half prior to the scheduled 6:35 p.m. ET first pitch that Tuesday's game would be postponed as well, washing out Baltimore and New York for the second straight day.
Tuesday's game will be made up as part of a split doubleheader Aug. 12. The clubs are already scheduled to play a single-admission doubleheader Wednesday to make up Monday's rainout, beginning at 3:05 p.m.
In total, the O's have had five games postponed already this season. They've also sat through nearly seven hours of delays since Friday.
All of which has forced Baltimore to consistently juggle its pitching plans. The Orioles had hoped to open this series behind right-hander David Hess (1-1, 5.50 ERA) on Monday and Andrew Cashner (4-1, 4.25) on Tuesday -- now both will pitch Wednesday. Hess gets the ball in Game 1 against J.A. Happ (2-3, 4.36), while Cashner goes in Game 2 opposite Domingo Germán (7-1, 2.70).
The shuffling pushes right-hander Dan Straily (1-3, 8.23 ERA) back to this weekend's series in Cleveland, though the O's haven't decided which game Straily will start.
They'll also gain the benefit of a 26th man for Wednesday's doubleheader, likely left-hander Josh Rogers, who was scratched from his start at Triple-A Norfolk on Tuesday night. Rogers, who has made one appearance in long relief for Baltimore this season, is 2-2 with a 6.48 ERA across six starts at Norfolk.
The Orioles are 1-3 in doubleheaders this season.