As we anticipate the return of baseball, the Orioles and MLB have announced a modified 2020 60-game Baltimore Orioles schedule. Please continue to check this page for updates and additional information as it becomes available. The health and safety of players and staff remains our top priority, and we are working closely with local elected leaders and public health officials to facilitate a safe return to play. As a result, the Orioles will not immediately play in front of spectators to begin the 2020 campaign. Policy updates regarding attendance will be communicated to fans if and when they become available.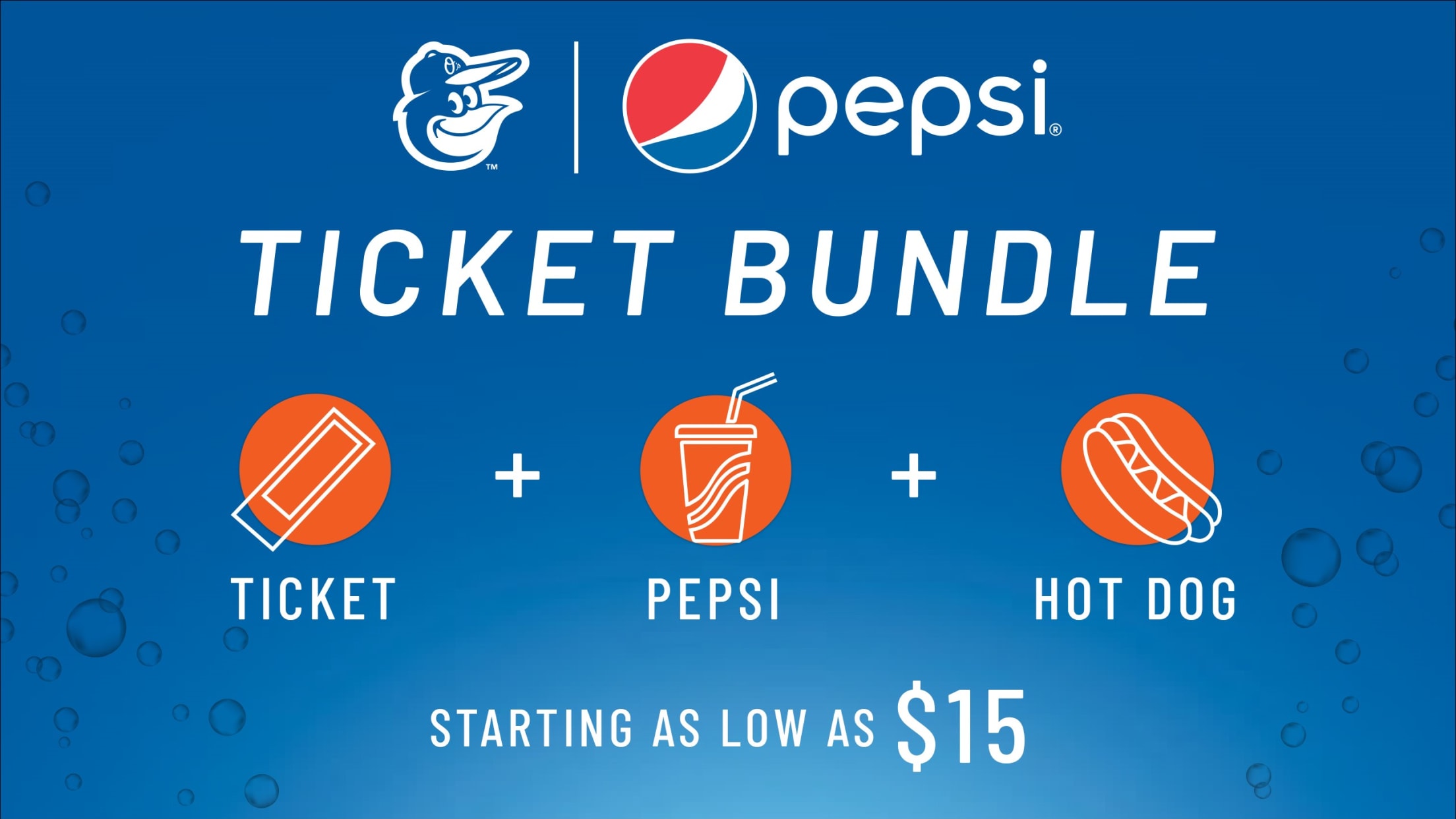 The Orioles and Pepsi - the exclusive soft drink and bottled water partner of Oriole Park at Camden Yards - are proud to offer the Pepsi Ticket Bundle available for every home game for the 2020 season*.
The Pepsi Ticket Bundle includes a game ticket, a Pepsi beverage (medium fountain soda or bottled water), and a hot dog**.
Pepsi Ticket Bundles are available exclusively online and only until midnight the night before each game.
Redemption of beverage and hot dog is available at all Camden Franks and O' What a Dog locations throughout the ballpark.
Will Call Info: Tickets and vouchers will be available for pick-up at Home Plate Will Call adjacent to Gate E only, starting 3 hours prior to first pitch.
Lower Reserve Pricing
Sections 55-87
Elite - $37
Prime - $29
Select - $24
Classic - $20
Value - $17
Upper Reserve Pricing
Sections 316-324 & 348-356
Elite - $33
Prime - $27
Select - $20
Classic - $17
Value - $15