Preller content to observe, not to add on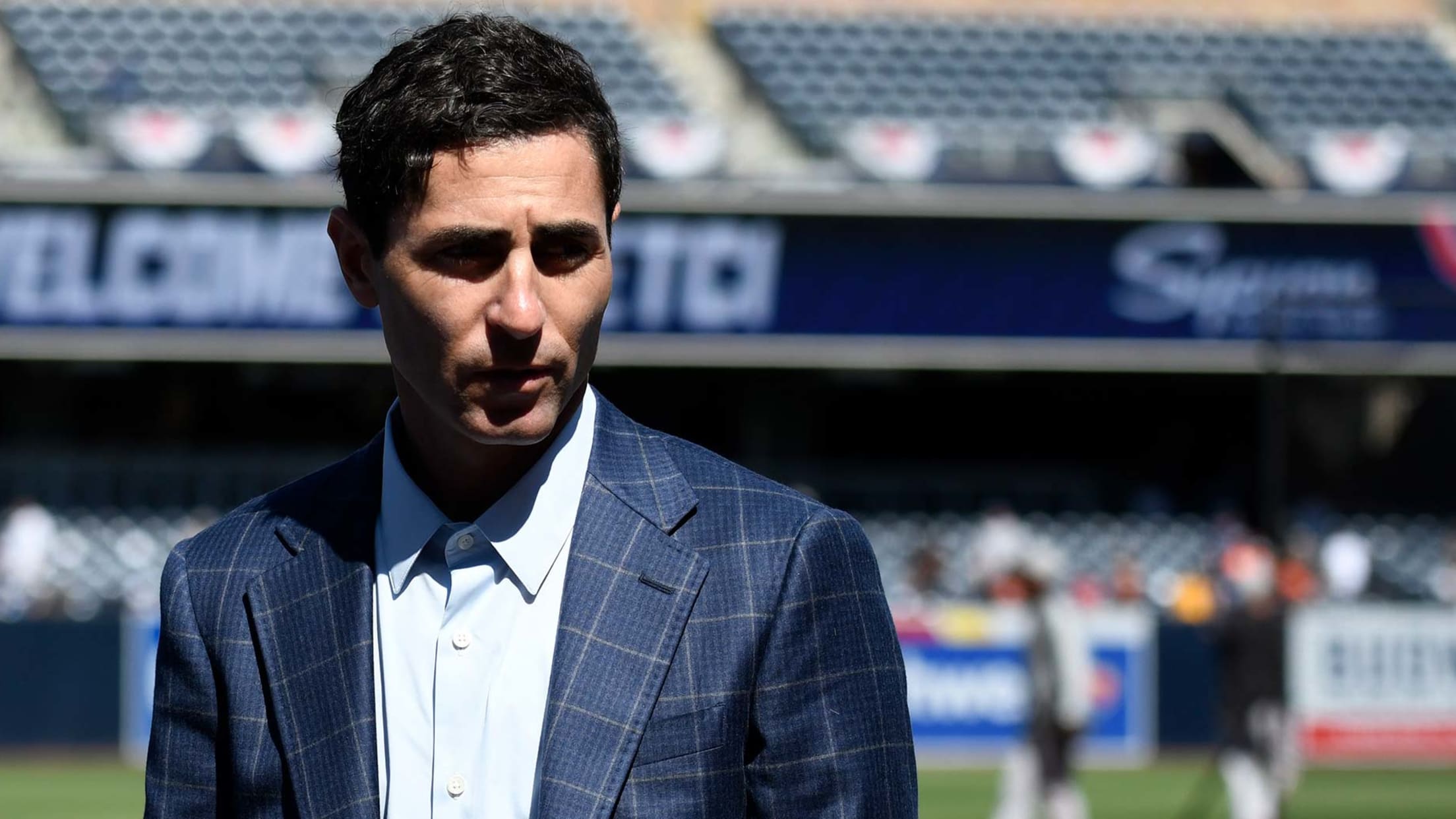 SAN DIEGO -- Off to their best start in nine years, the Padres insist that 2 1/2 weeks of positive results won't impact the front office's decision-making. San Diego boasts one of the sport's youngest rosters -- with the youngest rotation by a landslide. There are obvious holes on the
SAN DIEGO -- Off to their best start in nine years, the Padres insist that 2 1/2 weeks of positive results won't impact the front office's decision-making.
San Diego boasts one of the sport's youngest rosters -- with the youngest rotation by a landslide. There are obvious holes on the pitching staff and perhaps on the bench, where the team is short on left-handed bats.
But general manager A.J. Preller indicated he's not more eager to address those concerns simply because of the Padres' hot start. He'll need a larger sample of success before doing so.
"You get a little deeper into the season, where we get past the Draft and we're 60 games in or so, you get a feel for exactly what your team needs," Preller said. "The way we've designed it, I don't think anything's really changed so far over two weeks."
That means the Padres are content to remain in-house with their rotation and bullpen -- even with big-name free agents Dallas Keuchel and Craig Kimbrel on the periphery. If the asking prices change, the team's mindset might change, as well. But right now, Preller and Co. plan to proceed with what they've got.
That means proceeding with an extremely inexperienced rotation. The only arm Preller added during the offseason was right-hander Garrett Richards, who was coming off Tommy John surgery and might not pitch this year.
Thus far, however, the Padres' starters have held their own. Their 3.31 ERA ranks fifth in the Majors. But those starters also have averaged fewer than five innings per game.
In some ways, that was part of the plan. Chris Paddack, Matt Strahm and Nick Margevicius will have their workloads monitored this season. The Padres loaded their middle relief with multi-inning weapons for that purpose. Still, it's clear the whole staff might benefit from an innings-eater.
Keuchel is one option. But if the Padres wait until the Trade Deadline to reassess, he'll almost certainly be off the table. Preller, of course, has the sport's top-ranked farm system to deal from. If the Padres sustain their early success and find themselves in contention in June or July, he might dip into that talent pool for a starting pitcher.
"If we're competitive throughout the year, and we feel we have a chance to compete for a spot in the postseason, we'll factor that in when we make those decisions," Preller said. "From our standpoint, it's way too early for that."
Noteworthy
• It's still unclear whether Padres manager Andy Green will receive a fine or a suspension for his postgame comments Sunday afternoon in Arizona. Green was critical of home-plate umpire Mike Winters for not ejecting Greg Holland after he twice threw behind Francisco Mejia. Any punishment for Green likely would be levied before Tuesday's game.
• Monday marked the first time that Nolan Arenado and Manny Machado have met since Machado joined the Padres. The National League Gold Glove Award probably goes through those two.
"We're great players, and we know that," Machado said. "We just go out there, have fun. ... There's a friendly competition in that we just go out there and try to leave it all out on the field."
Said Green: "They're radically different but both equally effective. Arenado never stops moving over there. If you watch him, he's energy and highlight-reel plays that way. Both have phenomenal hands. Manny, for me, is smooth, under control, always at ease and making stuff that's incredibly hard look simple. At the end of the day, both styles seem to work very, very well."