Richards eyes Tommy John return, SD debut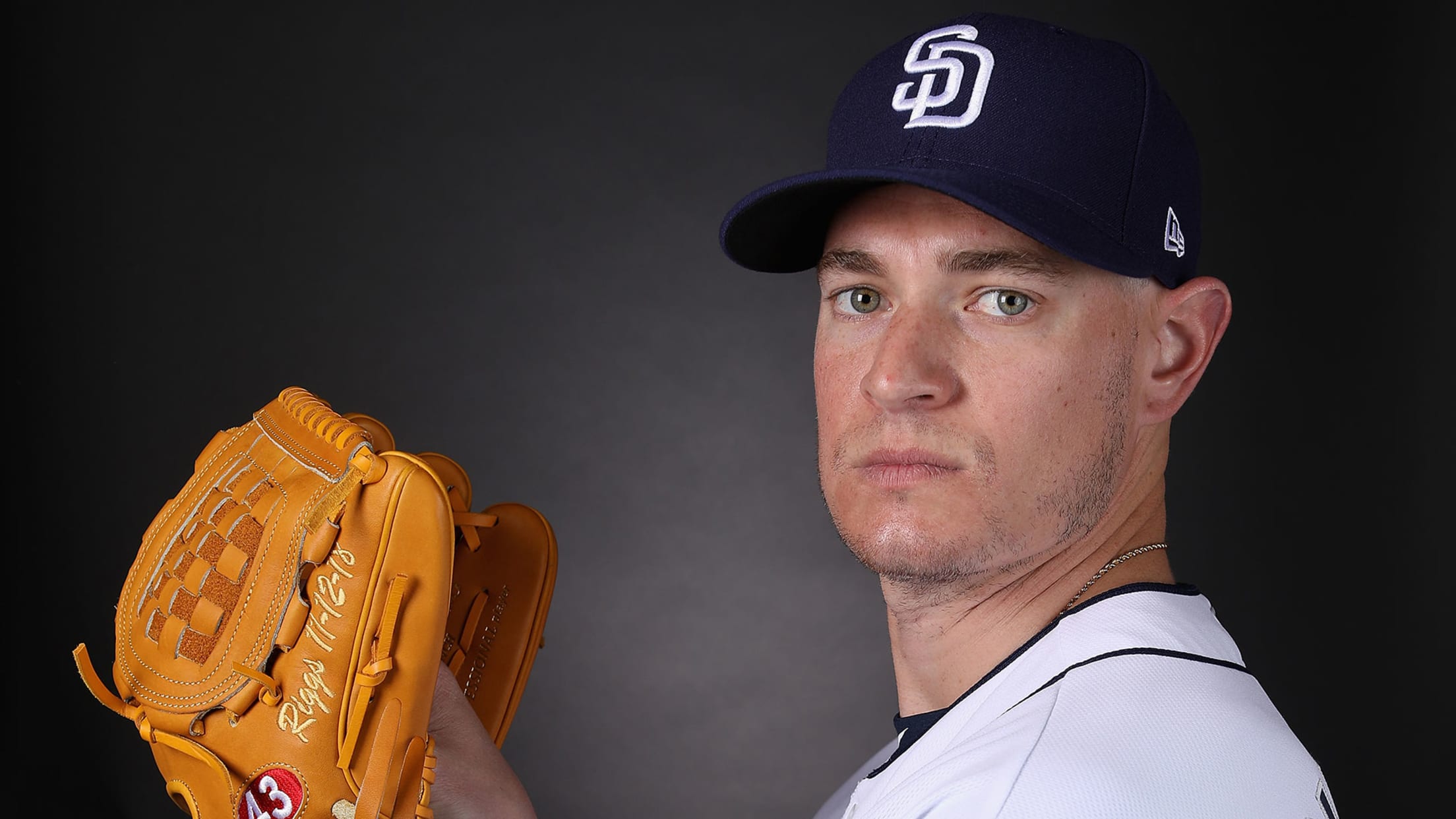 SAN DIEGO -- Garrett Richards' rehab stint is officially over. Next on the agenda: A return to the big league mound next week in Milwaukee. Well, technically the next step for Richards is a bullpen session, slated for Saturday in Colorado. The Padres won't finalize plans for his start until
SAN DIEGO -- Garrett Richards' rehab stint is officially over.
Next on the agenda: A return to the big league mound next week in Milwaukee.
Well, technically the next step for Richards is a bullpen session, slated for Saturday in Colorado. The Padres won't finalize plans for his start until afterward.
But the club is expecting Richards to make his long-awaited return from Tommy John surgery early next week. The Minor League season will be over, and Richards built up to four innings and 63 pitches at Class A Advanced Lake Elsinore on Tuesday night.
"I mean, there's nowhere else to play," Richards said, with a knowing grin.
In his final rehab start, Richards pitched four innings in Game 1 of the California League Championship Series. He allowed two runs and struck out two.
The veteran right-hander has yet to throw a pitch for the Padres, who signed him to a two-year deal during the offseason with an eye on 2020. All along, Richards remained optimistic he could return toward the end of the '19 season, setting himself up for a normal progression this offseason.
"From a mindset standpoint, it's good to get out there at the highest level and compete again," Richards said. "It's not something I mentally need to check off. But it would be a really good thing overall going into the offseason."
In eight seasons with the Angels, Richards posted a 3.54 ERA, including a 3.15 mark in the last five campaigns. He'd established himself as a top-tier right-handed arm, a step below ace-caliber.
Boy, could the Padres use that. This offseason, starting pitching is the top priority of general manager A.J. Preller. The Padres' rotation entered play Wednesday with a 4.59 ERA, and the battle for spots next spring figures to be wide open.
Given Richards' $8.5 million salary next season, he almost certainly has a secure place in the rotation. The club doesn't expect any innings limitations post-surgery, either. Richards threw 207 innings in 2015, before injuries cut that total significantly over the past three years.
In seven Minor League starts, Richards wasn't always sharp. He struggled with walks and command issues at first. But in two postseason outings for Lake Elsinore, he notched a 2.25 ERA.
"The last thing that came was shaping pitches again, getting my mechanics in a consistent state where I could repeat them," Richards said. "The easiest thing was the arm strength. Playing catch for that long during the summer, it kind of came back fast."
Richards' next start will be his first since July 10, 2018, in Anaheim. The Padres have only announced their rotation through Sunday in Colorado. Richards would be lined up to pitch Monday, based on his current progression.
Publicly, the Padres wouldn't get into those specifics.
"We don't expect him to make any more rehab starts, and right now, the next thing on his schedule is a bullpen on Saturday," said Padres manager Andy Green. "You guys could draw whatever conclusions from that."
So ... two, maybe three, starts for Richards to finish the season with a big league base for the winter?
"That's been the goal this whole time," Richards said.
Nix roughed up
In disappointing rehab news, right-hander Jacob Nix was roughed up with Double-A Amarillo on Wednesday night. He allowed nine runs on seven hits over 1 2/3 frames.
The Padres' No. 28 prospect has been out since March as he fights his way back from a UCL strain in his right elbow.
Padres remember 9/11
Eighteen years to the day, the Padres held 9/11 Honor & Remembrance Day at Petco Park on Wednesday. As a salute to first responders, the ballpark played host to San Diego's largest-ever first responder recruitment and job fair during the day.
Prior to the game, the Padres, in partnership with National Funding, presented a $10,000 check to Firefighter Aid. San Diego sheriff's department deputy Roland Garza performed the national anthem and deputy chief John Wood threw out the first pitch.
A moment of silence for those whose lives were lost on September 11, 2001.

We shall not forget. 🇺🇸 pic.twitter.com/ENVu13l1k1

— San Diego Padres (@Padres) September 12, 2019