Inbox: How will Padres handle winter business?
Beat reporter AJ Cassavell answers San Diego fans' questions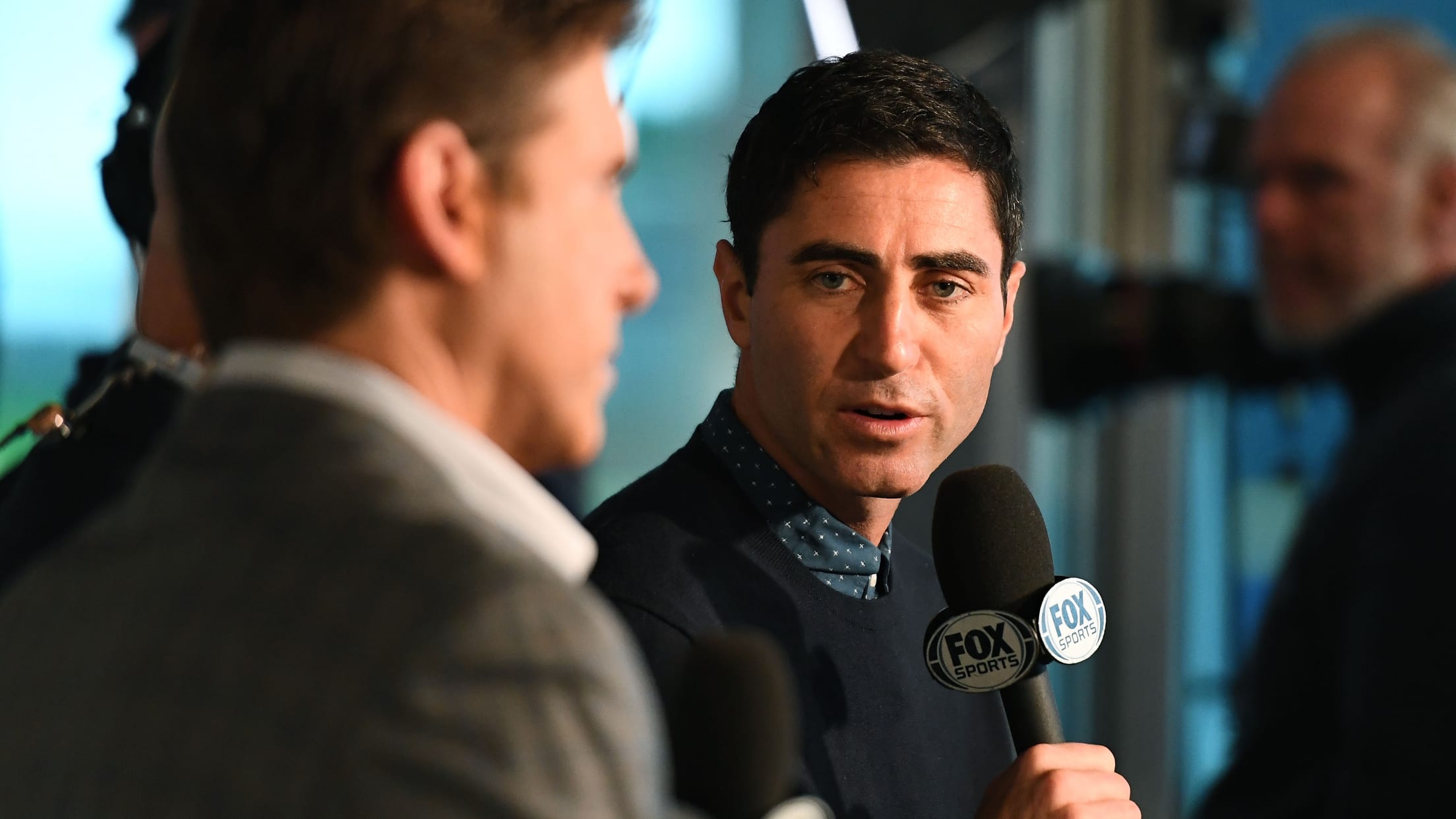 SAN DIEGO -- The offseason is barely a week old, and the Padres' search for a new manager has already taken a few twists. Joe Maddon can no longer be considered a favorite, given his ties to the Angels. Thus, the search in San Diego is more wide open than
SAN DIEGO -- The offseason is barely a week old, and the Padres' search for a new manager has already taken a few twists.
Joe Maddon can no longer be considered a favorite, given his ties to the Angels. Thus, the search in San Diego is more wide open than it seemed last Monday. Sources have said the Padres' list is a long one, skewing toward candidates with big league experience.
We might not have a true frontrunner or two until later in the postseason. In the meantime, let's take a look at a few of your most pressing Padres questions.
What is the order of events this offseason (i.e. new manager, setting the 40-man roster, trades, free-agent signings, misc.)?
-- Eric S.
The Padres have a lot to accomplish this winter. They need to hire a manager, overhaul the outfield and pitching staff, make some important 40-man decisions and decide which prospects they're willing to part with in a trade or two.
Here's the order in which I'd expect it all to play out:
• Hire a new manager: General manager A.J. Preller hasn't put a timeframe on his search, and he's been adamant that the organization won't rush the process. But the Padres have a number of key decisions to make this winter regarding their roster. It certainly makes sense they'd like to have their skipper on board to help with them. I'd expect a decision to be made at some point in late October or early November.
• Set the 40-man roster: Obviously, this is a fluid situation. Every move the Padres make this winter will come with a corresponding move. But there are two key dates to remember. Five days after the World Series, players are removed from the 60-day injured list. With Craig Stammen as the only free agent, the Padres will have 50 players for 40 spots. Then, on November 20, the Padres need to add any Rule 5 eligible prospects to the 40-man roster or risk exposing them to the Rule 5 Draft.
• Trade buzz: The Padres should be one of the most bandied about teams on the trade market. That doesn't mean there will be a host of moves in the first few weeks. I think it's likelier that significant trade buzz picks up around December's Winter Meetings (which are in San Diego this year).
• A couple free-agent signings: If the past few years are any indication, we might be waiting until January for the final roster pieces to be added. The market has moved slowly, so when the Padres look to add depth pieces in their bullpen and rotation, they might need to wait to do so.
What are the chances Wil Myers is with the team come Spring Training?
-- Eric S.
Less than 50 percent. It always seemed likely that the Padres would look to move Myers this winter. He's underperformed for the duration of his contract extension, and they'd like to unload some of his salary to be used elsewhere on the roster.
Executive chairman Ron Fowler essentially confirmed that much last week while speaking at the Padres' Social Summit, noting that the club would likely need to eat a portion of Myers' remaining salary in a deal. That's pretty strong evidence that Myers' days in San Diego are numbered.
In 155 games this season, Myers batted .239/.321/.418. The Padres already have two solid righty-hitting outfield options on board in Manuel Margot and Hunter Renfroe. Chances are, Myers is dealt, and they look for a lefty-hitting outfielder via trade or free agency.
How likely are the Padres to platoon Eric Hosmer next season?
-- Ben K.
Define platoon. If we're talking about a straight platoon in which Hosmer starts strictly against right-handed pitching, that's probably not going to happen. They're too heavily invested in him as an everyday player. But let's add some nuance to the situation.
Hosmer hasn't lived up to his then-record-setting contract. But he's actually been really useful against right-handed pitching (which is, to say, most pitching). He's hitting .285/.343/.461 over two seasons with the Padres. Trouble is, Hosmer is playing every day against lefties, too, and he's batted .201/.256/.301. That kind of production in the middle of the lineup isn't palatable.
If the Padres are unwilling to sit Hosmer for 45 games, they should at least pick more spots to do so. I'd suggest starting a right-handed hitter at first base against lefties with elite spin. Hosmer slugged just .175 against left-handed breaking pitches last season, and his chase rate skyrocketed.
If that's the route the Padres take -- and I believe they'd be willing to do so -- Hosmer could still start 130-140 games. His numbers would be much better, and the Padres would get better overall production at first.
Who are the untouchable players in trade negotiations?
-- Chelsea
Untouchable: Manny Machado, Fernando Tatis Jr., Chris Paddack, MacKenzie Gore, Hosmer
Also probably not going anywhere: Luis Patiño, Andres Muñoz, Taylor Trammell, Garrett Richards, Kirby Yates, CJ Abrams
Everyone else, it seems, might be on the table.