3 prospects from '18 Draft starting strong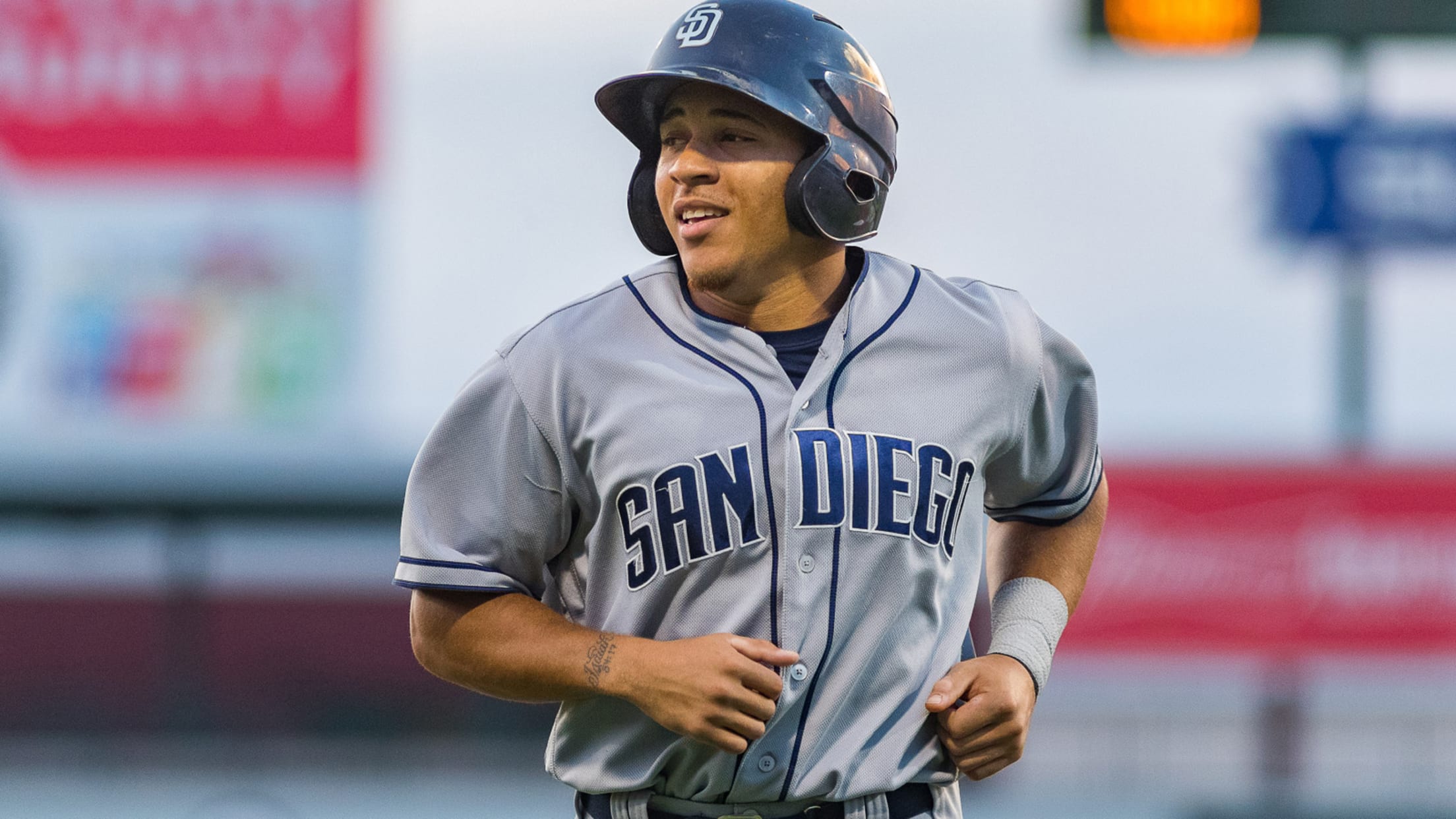 Bill Center, longtime sportswriter for U-T San Diego, is an employee of the Padres.As long as a player puts on a professional uniform, the dream of reaching the Major Leagues can come true.Just ask Hall of Fame catcher Mike Piazza. He was the Dodgers' 62nd-round pick in the 1988 draft.There
Bill Center, longtime sportswriter for U-T San Diego, is an employee of the Padres.
As long as a player puts on a professional uniform, the dream of reaching the Major Leagues can come true.
Just ask Hall of Fame catcher Mike Piazza. He was the Dodgers' 62nd-round pick in the 1988 draft.
There are no longer more than 60 rounds to the annual MLB Draft. But there are still lower-round picks.
Three position players -- infielders Lee Solomon and Sean Guilbe and outfielder Jawuan Harris -- taken by the Padres outside the first five rounds of the 2018 Draft put themselves on the radar this summer with strong starts in Arizona.
The trio of right-handed hitters now rank among the top 90 prospects in the Padres' system. A deeper look at the three:
- Harris was the Padres' seventh-round pick (201st overall) out of Rutgers University in New Jersey. Harris, 22, was a two-sport star at Rutgers -- a center fielder in baseball and a safety in football after being recruited as a wide receiver.
A 5-foot-9, 195-pound native of Pembroke Pines, Fla., Harris spent his first professional summer in the Arizona Rookie League.
Although he hit only .225 (36-for-160), Harris drew 29 walks and finished with a .360 on-base percentage over 49 games. He also stole 14 bases and had seven doubles, four triples and three homers for a .375 slugging percentage and .735 OPS. He scored 23 runs with 20 RBIs.
- Guilbe was the Padres' 12th-round pick out of Muhlenberg High School in Reading, Pa. The 6-foot-1, 190-pound second baseman played 40 games in Arizona after signing.
Like Harris, Guilbe had some interesting splits in his first professional summer. He finished with a .218 batting average (29-for-133) and struck out 62 times, but he also drew 40 walks for a .409 on-base percentage and had 10 doubles, a triple and five homers for a .421 slugging percentage resulting in a .830 OPS.
Guilbe scored 19 runs and drove in 15 runs with six steals.
- Solomon, the Padres' 25th-round draft pick out of Lipscomb University in Tennessee, had the most successful all-around summer of the trio. The 5-foot-10, 202-pound second baseman spent the summer with the Padres-1 in Arizona while the younger Guilbe played the same position for the Padres-2.
Solomon hit .298 (45-for-151) in 41 games with eight doubles, two triples and seven home runs with 27 runs scored and 30 RBIs. He also drew 15 walks with six steals. Solomon had a .365 slugging percentage and a .517 slugging percentage for a .882 OPS.