Yates' first-half numbers speak volumes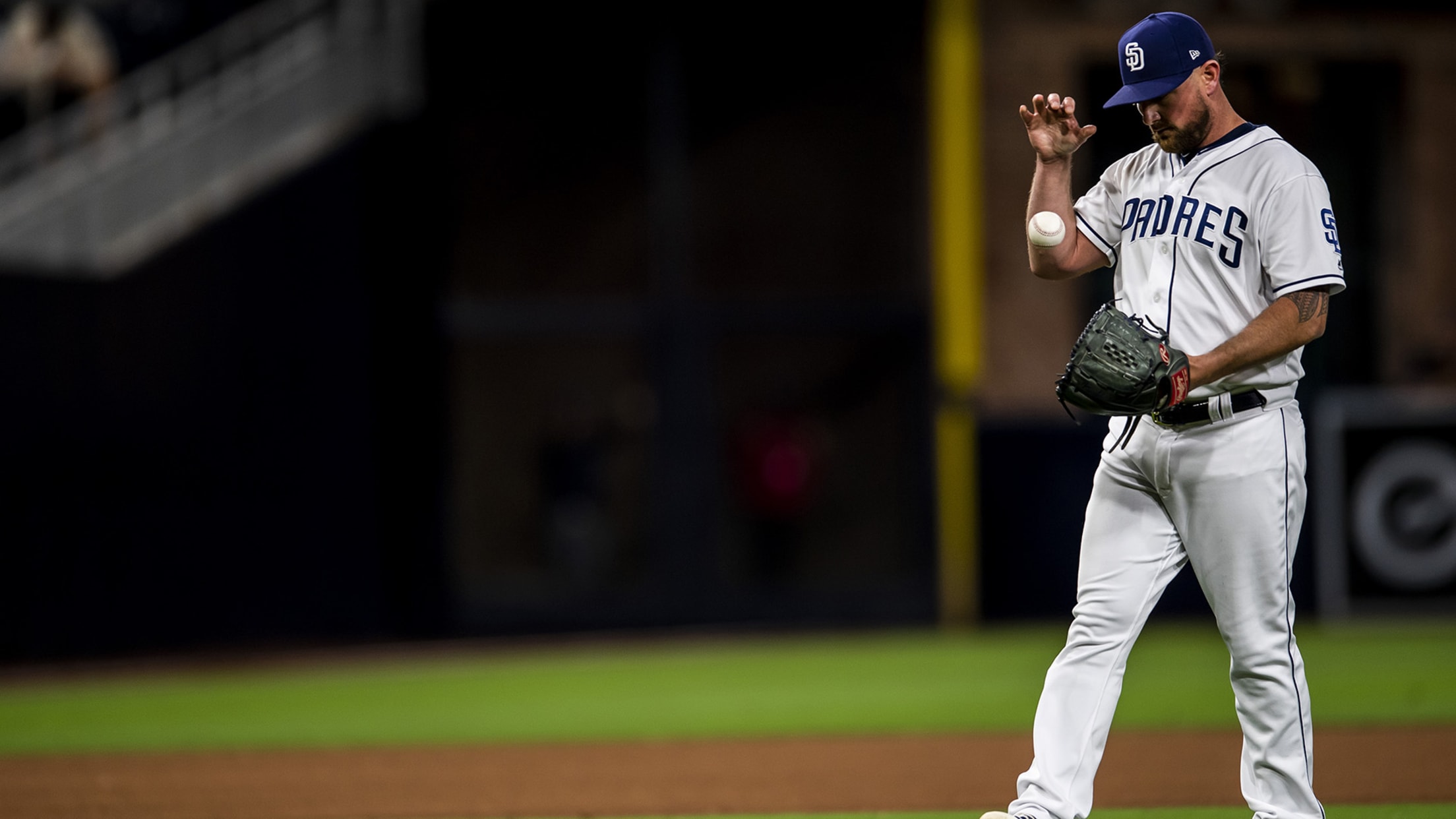 Bill Center, longtime sportswriter for U-T San Diego, is an employee of the Padres.
Bill Center, longtime sportswriter for U-T San Diego, is an employee of the Padres.
This is the 19th time that a closer/relief pitcher has represented the Padres in the All-Star Game.
But no one has gone into the All-Star Game with the first-half credentials that Kirby Yates has compiled this season.
Let us begin with the raw numbers. Yates went into the All-Star break with exactly 30 saves in 90 games (and 45 Padres wins). That is a save in 33 percent of all Padres games and in 67 percent of the Padres wins.
He worked a total of 39 innings in 38 appearances and finished the first half with a 1.15 ERA -- giving up seven runs (nine earned) on 22 hits and nine walks with 60 strikeouts. He finished the first half with a 0.795 WHIP, a .163 opponents' batting average and a .231 opponents' on-base percentage.
As everyone knows, the 30 saves are the most ever by a Padres' reliever before the All-Star break. Heath Bell held the old mark with 26 saves in 2011. Hall of Famer Trevor Hoffman had 25 saves at the break in three different seasons.
Of course, Hoffman's accomplishments are measured by a different yardstick. He had 552 saves as a Padre over 16 seasons with 902 appearances covering 952 1/3 innings with 1,029 strikeouts -- records that will never be equaled by a Padres reliever over the course of a career.
Hoffman is a class unto himself.
But when you look at the numbers for the first half of a season and project them forward, Yates is having a record-season.
He has blown only one save. Hoffman didn't blow a save in the first half of the 1998 season. That's the only comparison that can be drawn to Yates' '19.
Yates' 1.15 ERA at the break is second only to the 1.03 ERA Hoffman had in the 2006 season. Bell's lowest ERA at the break when he was the Padres' closer was 1.88 in '10.
Yates' ERA in save situations was 0.27 -- one earned run allowed in 33 innings. That is second to no one.
And Yates is averaging 13.8 strikeouts per nine innings with a 6.7-to-1 strikeout to walk ratio.
Were Yates to continue his current pace over the entire season, he would finish with 53 saves ... which would equal the Padres record set by Hoffman in '98 when the Padres won 98 games.
Hoffman was a seven-time All-Star. Bell was a three-time All-Star. Goose Gossage, Mark Davis and Brad Hand all appeared in two All-Star Games as a Padre reliever. Rollie Fingers and Huston Street each appeared in one All-Star Game as a Padre.
This was Yates' first All-Star Game.