Offensive numbers lost during Tatis Jr.'s absence
Notes on Machado, Hosmer, Reyes, Garcia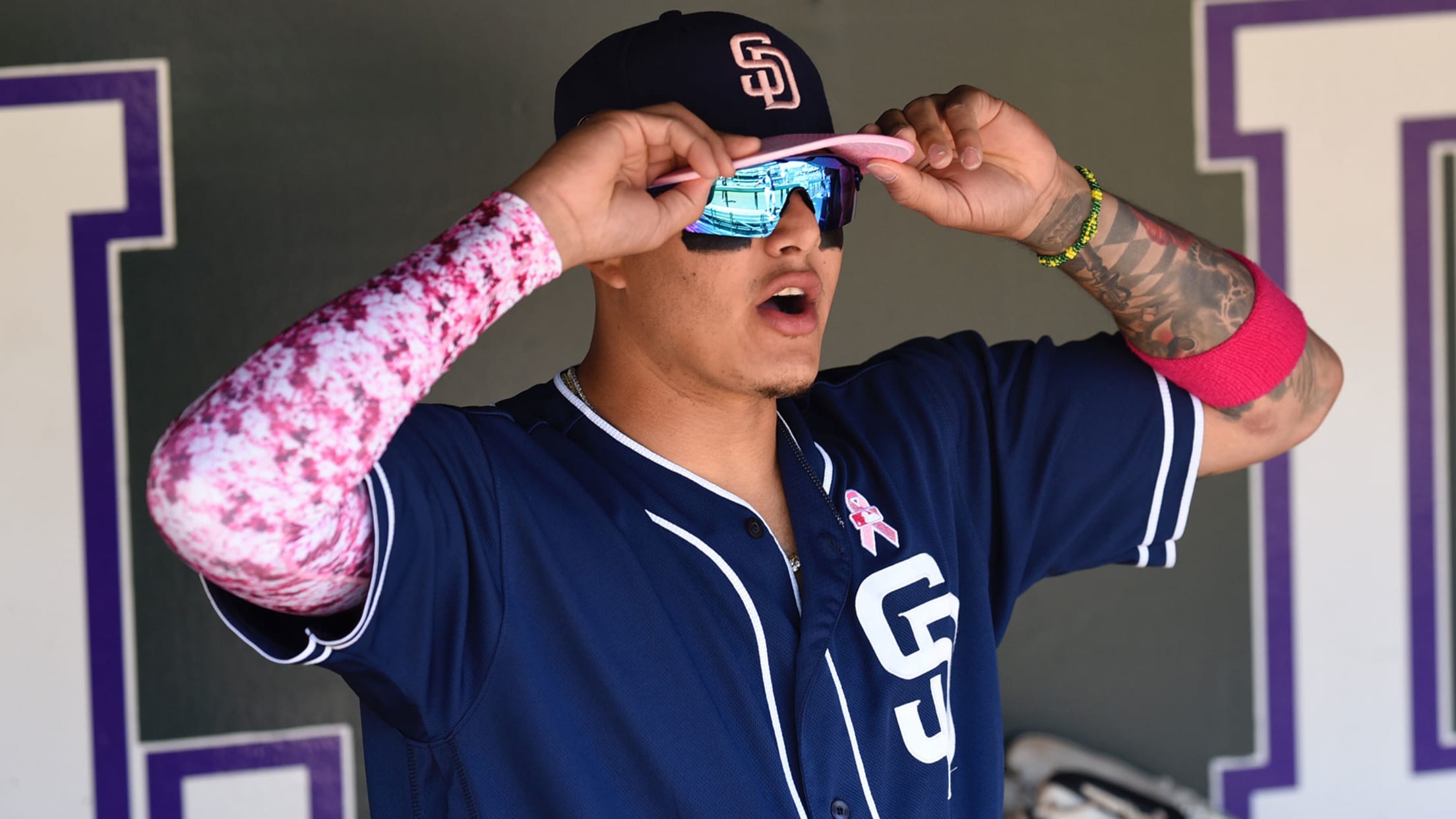 Bill Center, longtime sportswriter for U-T San Diego, is an employee of the Padres. How do you measure what the Padres have lost during the absence of 20-year-old rookie shortstop Fernando Tatis Jr.? Tatis, who moved into the leadoff spot April 18, had reached base in 14 of the last
Bill Center, longtime sportswriter for U-T San Diego, is an employee of the Padres.
How do you measure what the Padres have lost during the absence of 20-year-old rookie shortstop Fernando Tatis Jr.?
Tatis, who moved into the leadoff spot April 18, had reached base in 14 of the last 15 games that he appeared in leading up to his injury. During the run, he had gone 21-for-58 (.362) with three doubles, a triple, three home runs, seven RBIs, seven runs scored, four walks and five stolen bases with a .397 on-base percentage and a .603 slugging percentage.
In the 15 games since he's been on the injured list with a left hamstring strain, the players who have taken Tatis' spot in the lineup are a combined 10-for-57 (.175) with two doubles, a triple, a homer, six walks, seven runs scored and seven RBIs with a .277 on-base percentage and a .298 slugging percentage.
During Tatis' absence, the Padres' leadoff hitters have batted .230 with a .299 on-base percentage.
NOTEBOOK
-- 3B/SS Manny Machado extended his hitting streak to eight straight games by going 1-for-3 with a walk Wednesday night. He has hit safely in 13 of his last 14 games (all while playing short) and reached base in 18 of his last 19 games. He is 12-for-31 (.387) during his eight-game hitting streak, including both of his three-hit games this season. He has three doubles, a homer, four RBIs and three walks during the streak for a .429 on-base percentage and a .581 slugging percentage. Over his last 13 games, Machado has gone 17-for-52 with four doubles, five homers, 11 RBIs and nine runs scored for a .327/.368/.692 slash line.
-- 1B Eric Hosmer had three of the Padres' four hits Wednesday, raising his batting average to .282, the highest it has been since the sixth game of the season. Hosmer has hit safely in 11 of his last 12 games, 16 of his last 18 and 19 of his last 22. Since April 20, Hosmer has gone 32-for-87 (.368) with six doubles, five home runs, 15 RBIs, 14 runs scored and five walks for a .398 on-base percentage and a .609 slugging percentage.
-- Greg Garcia and Franmil Reyes have both been on a run as of late, but were interrupted with a pair of 0-for-4's, respectively, on Wednesday. Reyes had hit safely in 13 of his previous 15 games, going 22-for-59 (.373) with six homers, four doubles, 12 RBIs and 11 runs scored. Garcia had reached base in 14 of his previous 15 games. He is 11-for-33 (.333) during the 15-game run with 10 walks, good for a .477 on-base percentage and .485 slugging percentage.