J.T. Realmuto makes the Phillies better, so, yes, of course it's a good trade for them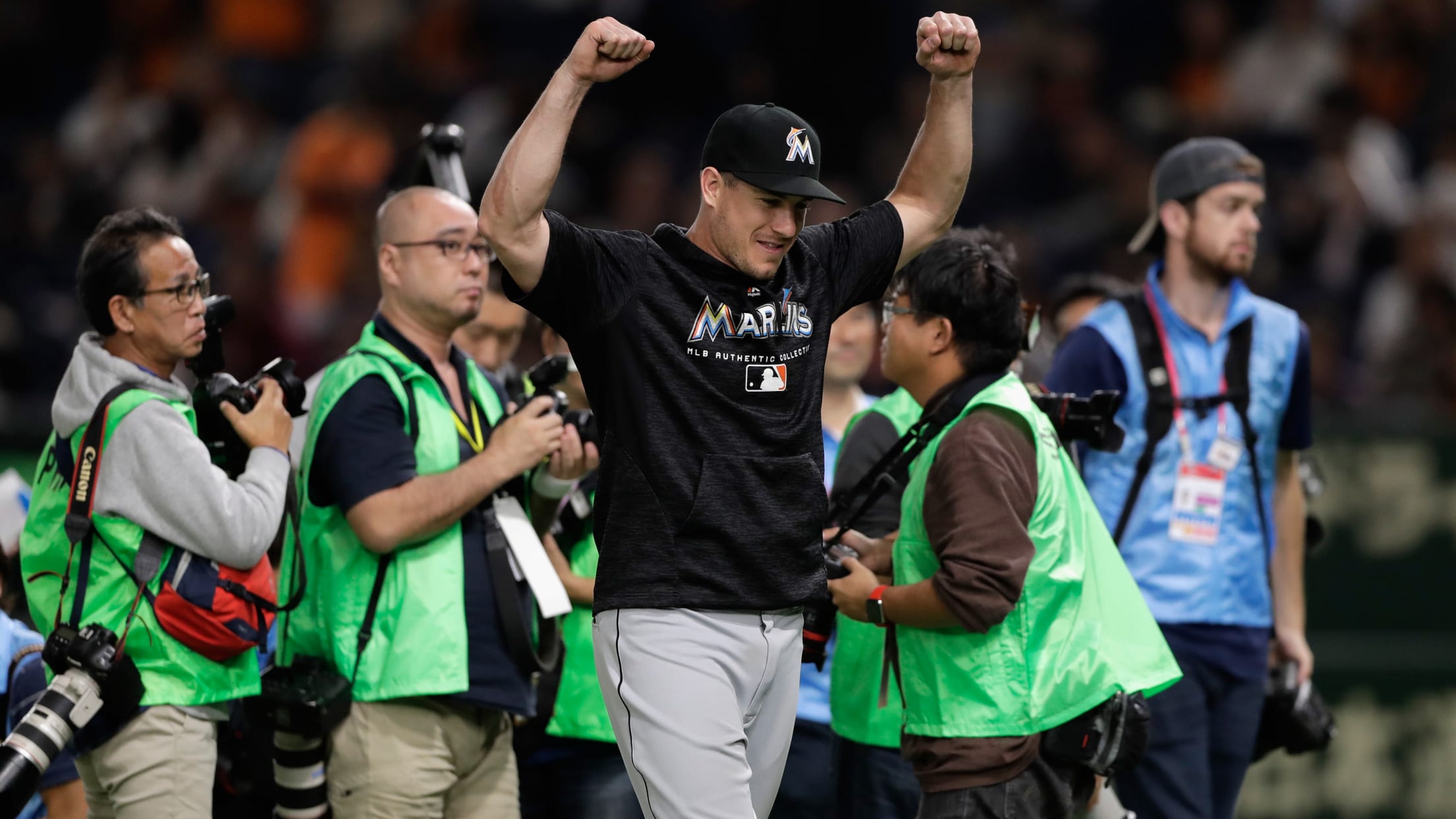 On Thursday, the Phillies and Marlins fired up the Hot Stove with a trade, as catcher J.T. Realmuto was sent to Philadelphia in exchange for the Phillies starting catcher -- Jorge Alfaro -- and their top pitching prospect -- Sixto Sanchez.
The immediate reaction to the trade held that the Marlins did quite well. Based on MLB Pipeline's rankings, Sanchez is now the highest-ranked prospect to change teams this offseason and Alfaro is already a solid defensive catcher oozing with offensive potential. On the other side, the Phillies part in the deal has gotten decidedly mixed reviews from straight scorn to measured acceptance.
Neither of those reactions is right.
Let's start by considering the Phillies.
This offseason, they've found themselves in a division full of teams trying to compete in 2019. The Nationals signed Patrick Corbin. The Mets traded for Robinson Canó and Edwin Díaz. The Braves -- who won the NL East in 2018 -- added former MVP Josh Donaldson to perhaps the best young core in the game.
The Phillies were in the postseason race for much of last season, but they faded down the stretch. Their homegrown set of players is in their primes. Aaron Nola was a Cy Young Award finalist. Rhys Hoskins is a small step away from super-stardom. Odúbel Herrera is already entering his fifth season as the team's center fielder. Their competitive window is open and will only begin to shut going forward.
While the Mets, Nationals and Braves have pushed their chips in this offseason, the Phillies have held some in reserve. Sure, they traded for Jean Segura and signed Andrew McCutchen and David Robertson, but they kept their best prospects and reserves of "stupid money" intact. They've met with Harper and Machado, but superstar hunting in free agency is a dangerous game to play. Just ask the Sixers across the street, who barely got the time of day from LeBron James last summer.
Getting Realmuto provides a path to the postseason not tethered to the vagaries of free agency.
By some accounts, Realmuto was already the best catcher in baseball ... and he stands to get even better simply by moving away from the pitcher-friendly confines of Marlins Park. Alfaro was a fine catcher, maybe better depending on your trust in defensive metrics. But no one has argued he is the best in the game.
It's not that complicated. When you're trying to compete for a division title and a World Series, you want the best players. Realmuto is in that category. Alfaro and Sanchez may be someday, but they aren't today and probably won't be for a couple years, if at all.
Between Nola and Realmuto, they now have two of the best players at their positions in baseball.
The Phillies are better today than they were yesterday. For a team trying to get better, that's exactly the place they want to be. It's certainly preferable to not being better. And they may get better still. That's what teams trying to get better do -- they get better.
Teams in this article:
Players in this article: