Offseason also a time of giving for Phils
Phillies Charities award more than $2 million to various organizations in 2018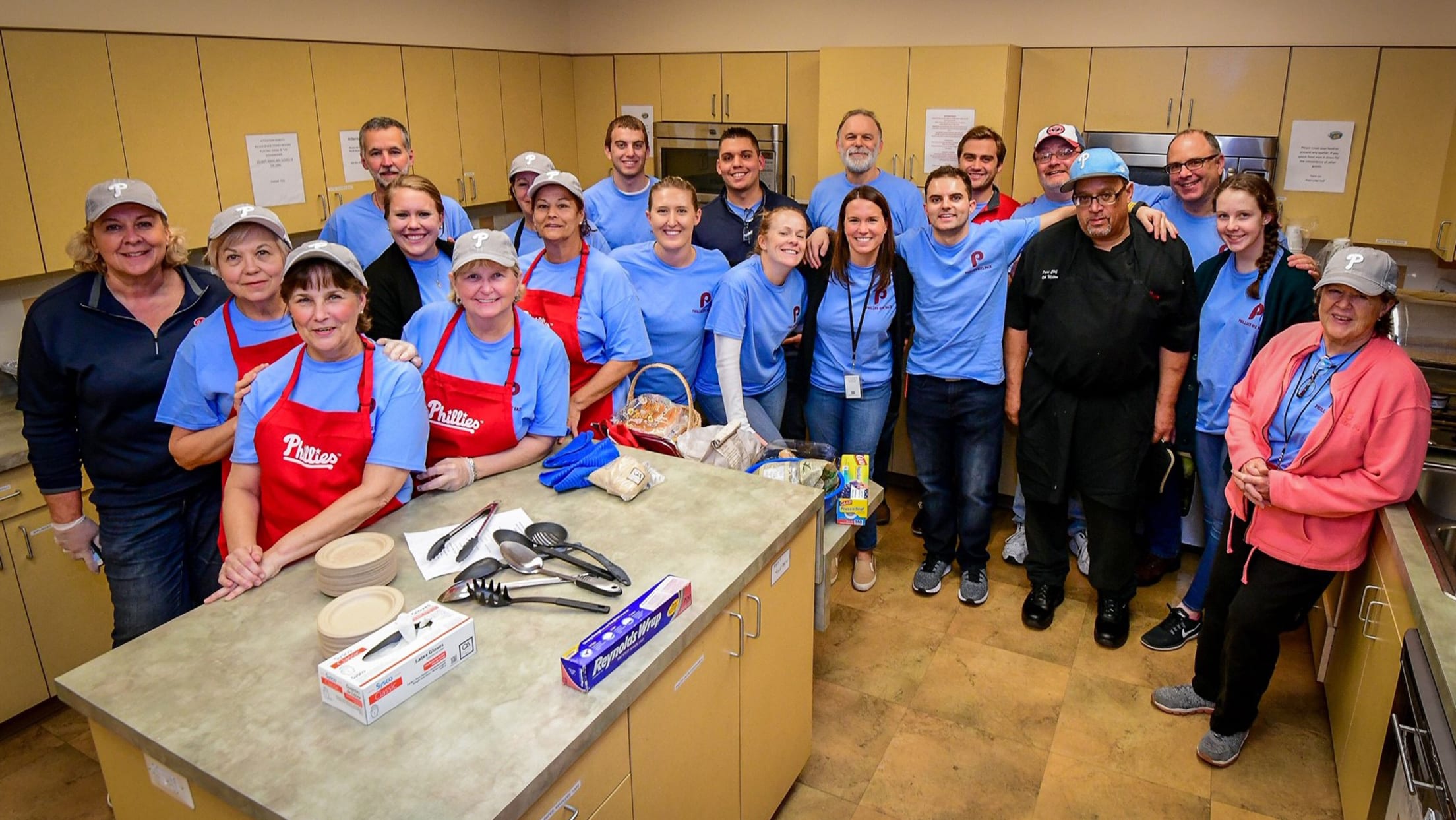 PHILADELPHIA -- The Phillies have more work ahead of them this offseason than just their pursuits of Bryce Harper, Manny Machado and Patrick Corbin."While this is the time of year we look to as the season of giving, the Phillies are proud to make our commitment to helping those in
PHILADELPHIA -- The Phillies have more work ahead of them this offseason than just their pursuits of Bryce Harper, Manny Machado and Patrick Corbin.
"While this is the time of year we look to as the season of giving, the Phillies are proud to make our commitment to helping those in need a year-round initiative," said John Weber, president of Phillies Charities. "As an organization, there is nothing more rewarding than being able to make a difference to those who need it most."
Phillies Charities awarded more than $2 million in grants to charitable organizations this year. The 50/50 drawing during each game at Citizens Bank Park and the Phantastic Auction, which raised more than $129,850, contributed to the Phillies Charities grant fund. The Phillies Phestival this summer raised $725,050, providing research, patient care and services for ALS patients in the Philadelphia area. Since the Phillies adopted ALS as their primary charity in 1984, more than $18 million has been raised to fight the disease.
Here are some of the Phillies' other charitable efforts from this year.
• The Phillies Charities 5K drew more than 6,000 runners.
• The Phillies RBI League and other youth initiatives provided more than 20,000 children with the opportunity to play baseball and softball throughout the Philadelphia area.
• More than 60,000 children participated in Phanatic About Reading.
• 165,000 tickets were donated to local charitable organizations in the area through Major League Baseball's Commissioner's Community Initiative program, including 65,000 tickets to members of the military, veterans and their families.
• Phans Feeding Families, the hunger relief partnership between the Phillies, sponsors and fans has generated more than $488,000 and provided more than one million meals through Philabundance over the past eight years.
The Phillies' "Season of Giving" continues through the end of the year. The holiday sale and tree lighting on Dec. 1 includes game-used jerseys for sale for charity. The PAL Holiday Party on Dec. 11 distributes toys to kids. And the Bethesda Project Holiday Meal on Dec. 17 is an annual tradition for the Phillies, who serve the homeless.