Phillies hire Guerrero as assistant hitting coach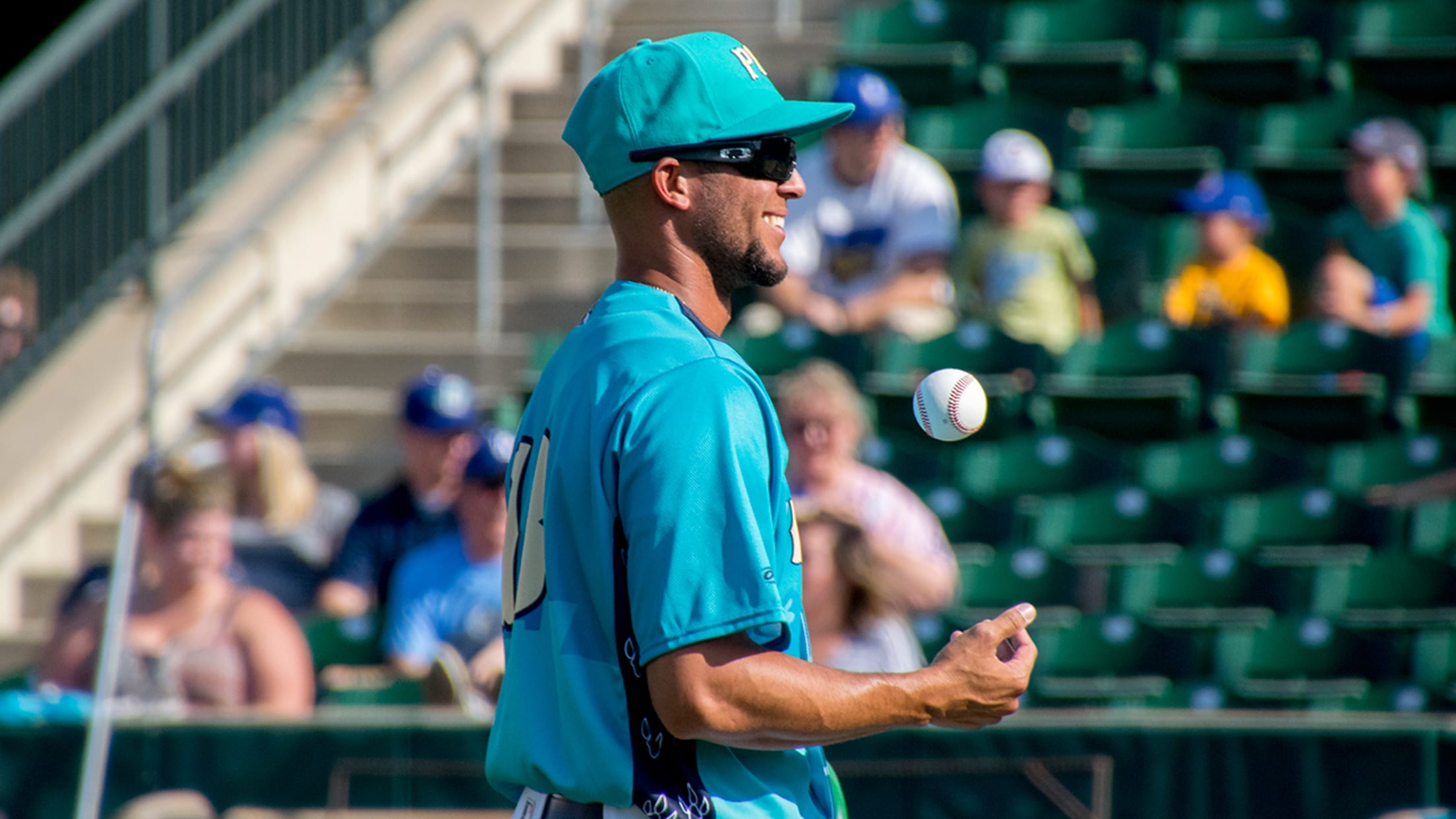 Pedro Guerrero played eight seasons in the Minors in the Dodgers' system. (Jared Ravich/MiLB.com)
The Phillies announced the addition of 28-year-old Pedro Guerrero to their Major League coaching staff. He will serve as the assistant hitting coach to John Mallee under new manager Gabe Kapler.Guerrero was a bench coach over the past two seasons for the Dodgers' Rookie-level affilliate Ogden Raptors. The former infielder
The Phillies announced the addition of 28-year-old Pedro Guerrero to their Major League coaching staff. He will serve as the assistant hitting coach to John Mallee under new manager Gabe Kapler.
Guerrero was a bench coach over the past two seasons for the Dodgers' Rookie-level affilliate Ogden Raptors. The former infielder played eight seasons in the Dodgers' Minor League system from 2006-13.
Signed as an amateur free agent by the Dodgers out of Sor Ana Nolan High School in the Dominican Republic in 2008, Guerrero batted .236/.287/.351 with 23 home runs and 163 RBIs in 411 Minor League games during his eight seasons in the Minors.