Halladay joining Phils as guest instructor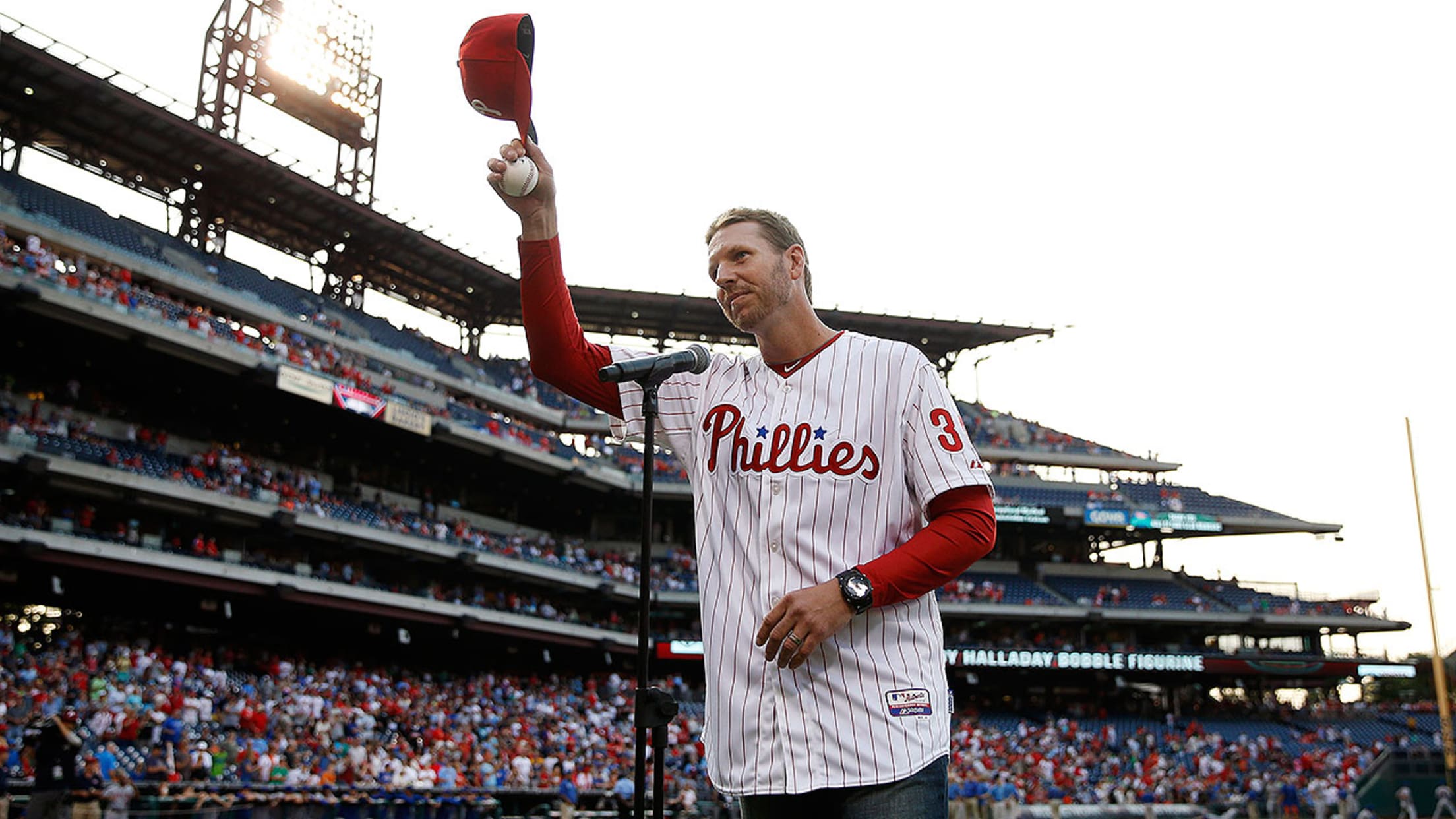 Roy Halladay pitched for the Phillies from 2010-13. (AP)
CLEARWATER, Fla. -- Roy Halladay did not visit Spectrum Field on Feb. 26 because he missed his infamous early morning Spring Training workouts.The Phillies and Halladay had been talking recently about finding a role for him in the organization, and he will join the club in Spring Training as a
CLEARWATER, Fla. -- Roy Halladay did not visit Spectrum Field on Feb. 26 because he missed his infamous early morning Spring Training workouts.
The Phillies and Halladay had been talking recently about finding a role for him in the organization, and he will join the club in Spring Training as a guest instructor beginning on Tuesday.
• Spring Training: Info | Tickets | Schedule | Gear
Halladay served as a Spring Training guest instructor in 2014, but he had not been back since. He did speak at the Phillies' annual prospects seminar in '16.
In 2014, Halladay said he envisioned becoming more and more involved in the game following his retirement in '13, perhaps eventually in a full-time role. It is unclear if his work will be part-time or full-time, but the fact he lives nearby in Oldsmar, Fla., means he can easily work with pitchers in Clearwater.
Halladay credited much of his success in the big leagues to his close relationship with sports psychologist Harvey Dorfman, who wrote "The Mental ABC's of Pitching." Halladay often distributed copies of the book to the Phils' young pitchers in camp. Halladay could work on the mental skills side of the game, but he certainly has tremendous pitching knowledge and could work in between the lines, too.
It will not hurt to have Halladay working with the Phillies' pitchers. He pitched with the Phils from 2010-13, winning the '10 National League Cy Young Award, throwing both a perfect game and a postseason no-hitter that year.