FUNDRAISE THE JOLLY ROGER
Community Outreach Program Pages: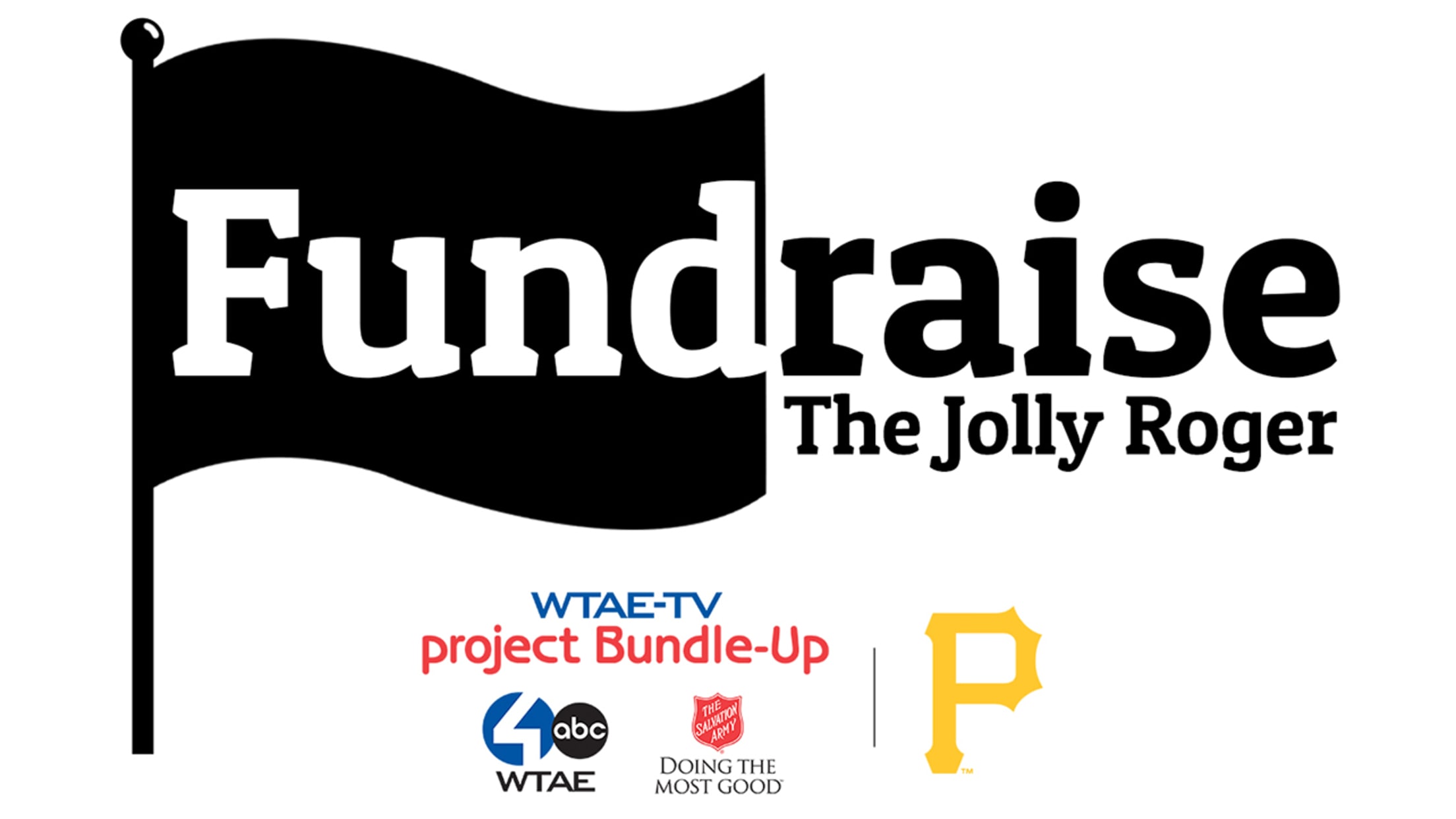 For 20 years, the Pittsburgh Pirates and WTAE-TV's project Bundle-Up have collaborated to raise money to purchase new winter outerwear for more than 280,000 disadvantaged Western Pennsylvania children and seniors. This year, we are excited to launch Fundraise the Jolly Roger - a Greater Pittsburgh fundraising program to engage schools through philanthropy, while having fun, winning great prizes and supporting the hometown baseball team! This unique fundraiser allows children an opportunity to help vulnerable children, a homerun in our books.
How does your school participate?
Register: Go to www.projectbundleup.org and register your team. You may set your fundraising goal and customize your team's website.
Recruit: Students, teachers, administrators, parents and friends can sign up on your team's fundraising website and donate
Fundraising the Jolly Roger: Your school may fundraise through events and/or through individual donations to the school's fundraising page. How your school chooses to fundraise is up to you, however we are happy to provide suggestions. Your school can run a project Bundle-Up Bounce to Bundle-Up event, a Penny Wars Competition, Spirit Day events, walks, runs, bake sales, or a Pittsburgh Pirates Opening Day themed dress down on April 1, when they play their first home game at PNC Park versus the St. Louis Cardinals. These are just a few suggestions. You can find more at www.projectbundleup.org. Utilize the tools available at your school to help promote your event and increase your fundraising network.
This year, approximately 10 Pittsburgh-area schools helped raise $7,500 for WTAE-TV's project Bundle-Up. Congratulations to Shadyside Junior Academy for fundraising the Jolly Roger the highest!
Photos: May 22, 2019
Pirates pitcher Steven Brault made a special Fundraise the Jolly Roger visit to Shadyside Junior Academy.
For more information, please contact WTAE-TV project Bundle-Up at (412) 446-1640 or [email protected].