PITTSBURGHER HOT DOG
A Fun Food Friday recipe presented by Giant Eagle
Check out this twist on a ballpark classic!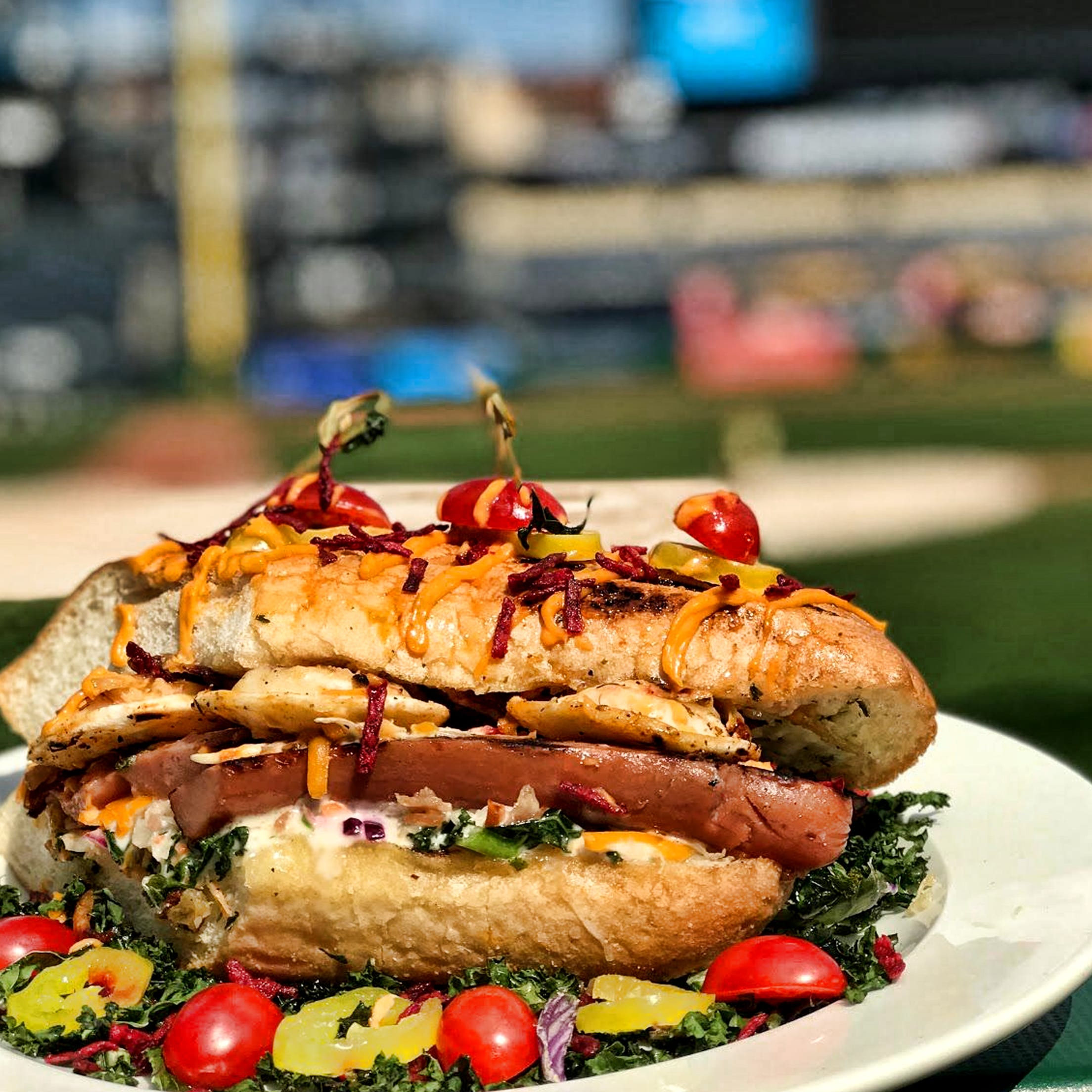 INGREDIENTS
Use ingredient amounts as an estimate to suit your taste.
4 Sugardale hot dogs
12 Mrs. T's pierogies potato and cheese minis (make the whole box)
1 Cellone's garlic bread
5 ounces Silverstar kielbasa
1/4 cup shredded cheddar cheese
1/4 cup shredded mozzarella
1/2 cup coleslaw (your favorite recipe)
1/4 cup sauerkraut
6 pieces Sugardale bacon cooked and diced
1/2 cup crispy hashbrowns
1/4 cup crispy beets
Cajun Mayo drizzle
DIRECTIONS
Wash your hands.
Preheat oven to 400 degrees.
Grill hot dogs, Mrs. T's pierogies, Cellone's garlic bread, and
Silverstar kielbasa.
Start with the garlic bread and place on the cheese, hot dogs, coleslaw, kielbasa, sauerkraut, and bacon.
Add more cheese, hash browns, crispy beets, and pierogies.
Place in oven for approximately 5 minutes at 400 degrees.
Drizzle with Cajun Mayo drizzle.
Enjoy while watching the Buccos raise the Jolly Roger!