5 pressing questions as Pirates turn to 2019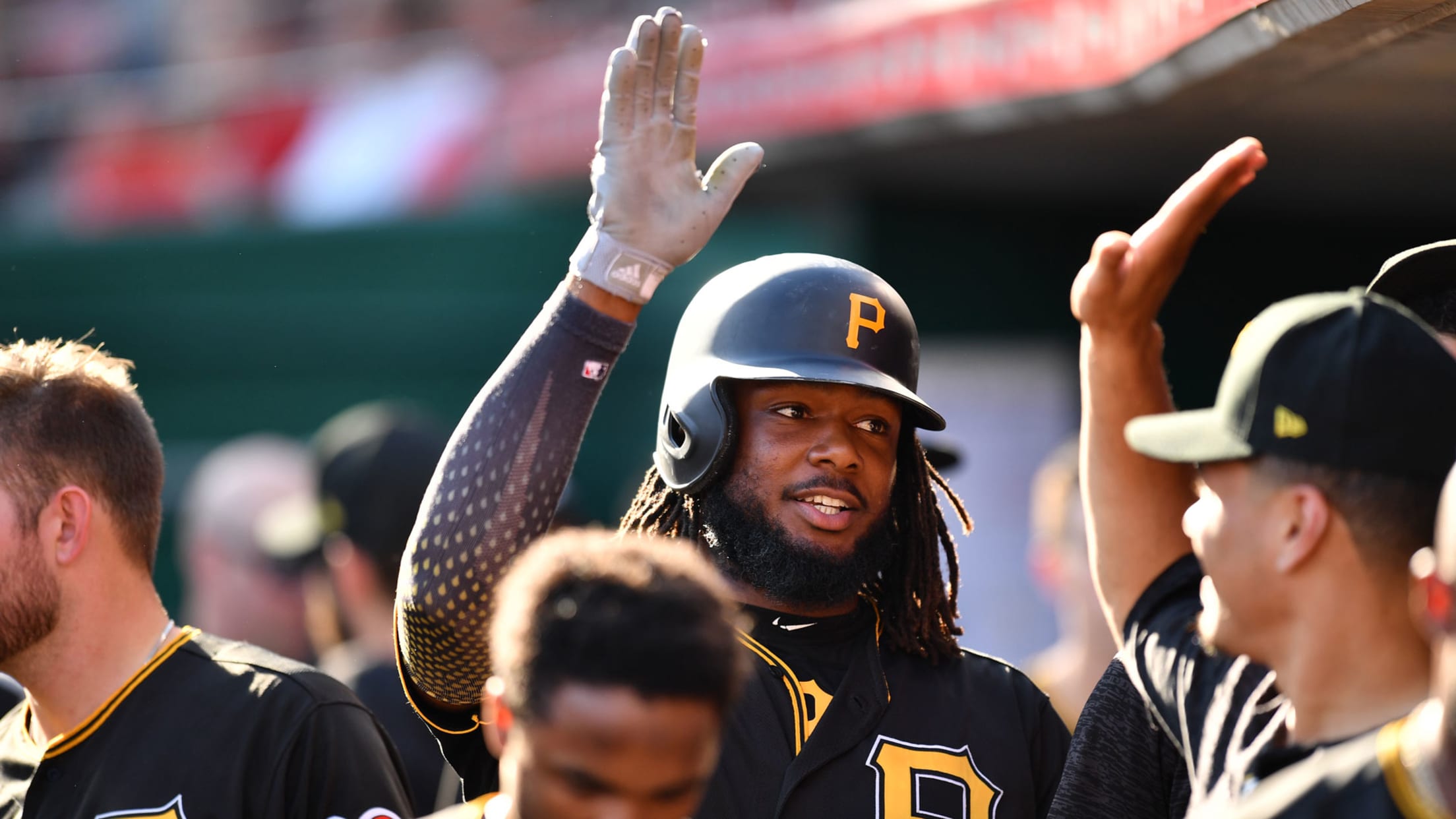 CINCINNATI -- The Pirates ended the year on a high note, beating the Reds at Great American Ball Park to complete a 16-10 September and a winning season. They went 42-31 after July 8, when general manager Neal Huntington said their preseason "optimism has turned to realism."But their overall results
CINCINNATI -- The Pirates ended the year on a high note, beating the Reds at Great American Ball Park to complete a 16-10 September and a winning season. They went 42-31 after July 8, when general manager Neal Huntington said their preseason "optimism has turned to realism."
But their overall results reveal the reality of Pittsburgh's season. They finished with three more wins than losses, won one more series than they lost and allowed one more run than they scored. They answered a number of questions, yet several still remain.
This offseason will not be as seismic as the last, when Huntington reshaped the Pirates' roster by trading away the club's top starter, Gerrit Cole, and franchise player, Andrew McCutchen. Most of the roster will return next season, but clearly the Pirates must improve to get out of fourth place in the division and join the pack of postseason contenders.
Here are five broad questions the Pirates must answer before they return to Great American Ball Park for Opening Day next March.
What will they do in right field?
The answer may be "nothing," and there is a reasonable argument for that course of action if Gregory Polanco (shoulder surgery) is healthy by mid-April. But if Polanco's injuries force him to miss months, not weeks, then the Pirates will need to consider their options on the free-agent front. If they find a fit, that player could handle right on a regular basis, then slide into a fourth-outfield role when Polanco is ready.
Internally, the Pirates could turn to Jordan Luplow or perhaps Pablo Reyes to bridge the gap from Opening Day to Polanco's return. But Luplow has struggled offensively in limited time over the past two years, and Reyes lacks experience as an everyday outfielder. Alternatively, they could play Adam Frazier in right field on a regular basis and look for solutions -- perhaps prospect Kevin Kramer or a free-agent infielder -- at second base until Polanco is healthy.
What is the plan at shortstop?
The Pirates had a clear line of succession at shortstop from Clint Barmes to Jordy Mercer to Kevin Newman and, perhaps eventually, prospect Cole Tucker. But Newman struggled in his Major League debut, batting .209 with a .478 OPS in 31 games. The Pirates have discussed the possibility of bringing in a veteran mentor, someone like Mercer, to ease Newman's transition into the everyday job. Huntington said on Sunday that the Pirates will "leave the door open" for Mercer, if the market brings him back to Pittsburgh.
The Pirates could try to re-sign Mercer or pursue a glove-first veteran like Adeiny Hechavarria, who spent three weeks with Pittsburgh before he was shipped to New York. They still believe in Newman, the former first-round pick, so they could just let him figure it out on the fly. Jungho Kang isn't an option at shortstop anymore, for what it's worth, due to the time he missed the past two years.
Will they hit for more power?
Ideally, the Pirates could answer this question without adding a single player. Frazier hit 10 home runs, and that number should tick up as an everyday player. It's fair to expect more power out of corner infielders Josh Bell (12 homers, .411 slugging percentage) and Colin Moran (11 homers, .407 slugging percentage), and retaining Kang -- by either picking up his option or re-signing him as a free agent -- would add another power bat to that mix.
"Kang is still interesting, so we want to keep that door open. The easy answer is picking up the option," Huntington said. "We'll make that decision as we go through the process. If we don't, we'd have significant interest in seeing if there's a middle ground where it makes sense to have him come back."
The Pirates hit 157 home runs this year, more than last season, and they weren't far off their 2013 total (161). Still, they ranked 25th in the Majors in homers and 16th in slugging percentage.
Do they have what they need in the bullpen?
The back end of the bullpen looks like a strength heading into next season. Closer Felipe Vazquez will return, as will setup man Keone Kela, Kyle Crick and Richard Rodriguez. Losing Edgar Santana to Tommy John surgery was a tough blow, putting more pressure on a middle relief corps that was shaky and unsettled seemingly all season.
"If there is somebody out there at the right [salary] … we'll take a look at it," Huntington said. "But the first place we'll look will be internally."
It sounds simple, but the Pirates will need someone -- perhaps Michael Feliz, Dovydas Neverauskas or Rule 5 Draft pick Nick Burdi -- to step up and stabilize the front end of the bullpen. Steven Brault and Nick Kingham may serve as long relievers, as Brault and Tyler Glasnow did earlier this season.
Can they compete in this loaded division?
This is the most important question to answer, of course.
For all that went right and all the projections they outperformed, they still finished in fourth place behind the Cubs, Brewers and Cardinals. They were 13 games out of first place and eight games out of a Wild Card spot, so they will need to take significant steps forward to get back in the postseason.