Hurdle not retiring, but finished as a coach
After more than 4 decades playing and coaching in MLB, former Pirates manager focusing on time with family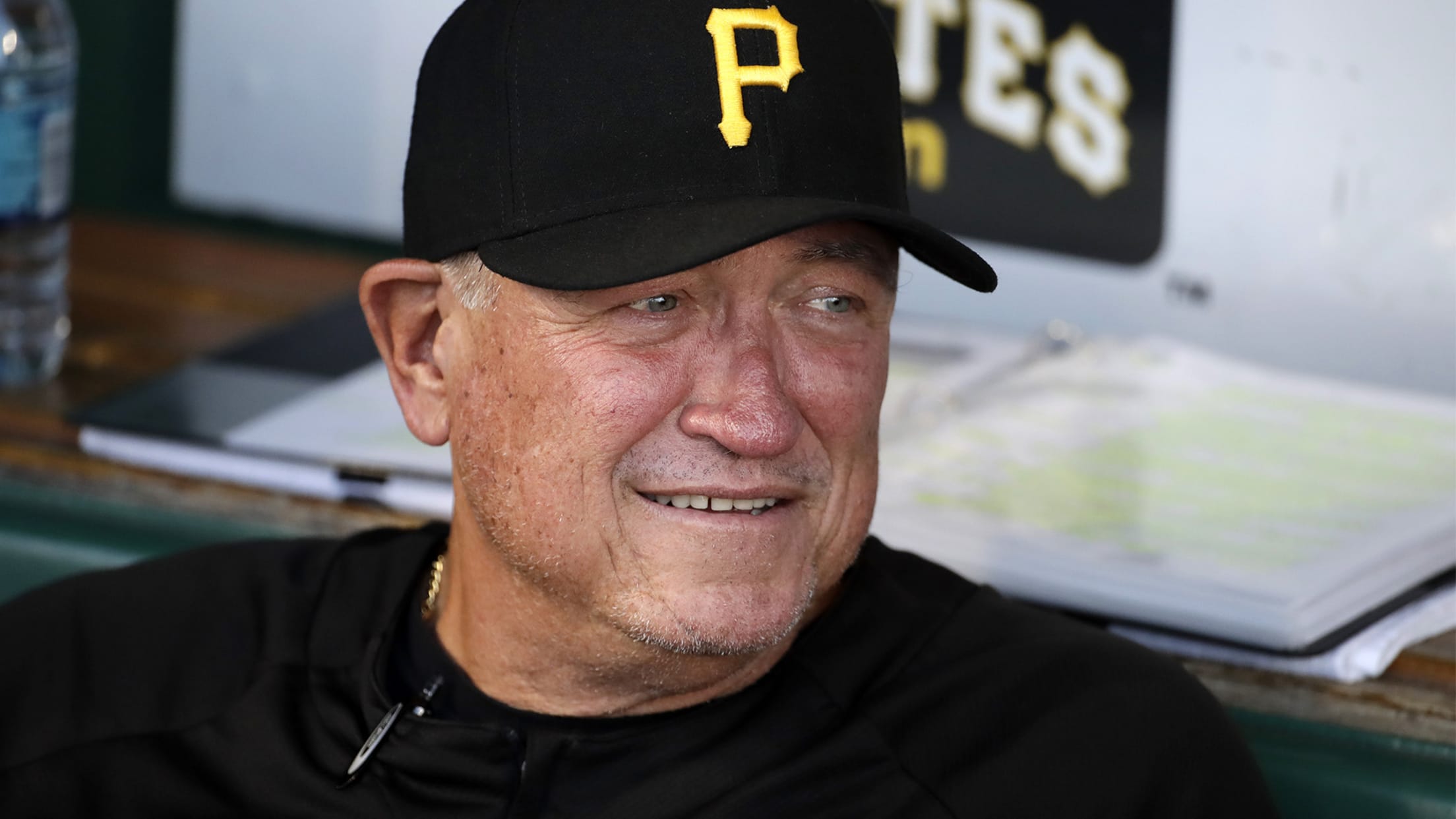 PITTSBURGH -- Clint Hurdle isn't ready to formally retire, but the former Pirates and Rockies manager decided he's done coaching at the Major League level after declining an offer to be the Padres' hitting coach. Hurdle, who previously served as a hitting coach in Colorado and Texas, turned down a
PITTSBURGH -- Clint Hurdle isn't ready to formally retire, but the former Pirates and Rockies manager decided he's done coaching at the Major League level after declining an offer to be the Padres' hitting coach.
Hurdle, who previously served as a hitting coach in Colorado and Texas, turned down a two-year offer to join San Diego's coaching staff this offseason. After talking it over with his family and his "Mount Rushmore of mentors," Hurdle said on Wednesday he has "decided to put the baseball pants in the closet."
Baseball has consumed every spring and summer of Hurdle's life since he was selected by the Royals in the first round of the 1975 Draft. He played from '75-'87 then immediately began managing in the Mets' Minor League system in '88. He worked as a Minor League hitting instructor from 1994 until he was promoted to Colorado's coaching staff in 1997. His Major League managing career began with the Rockies in 2002 and ended an hour before the Pirates' final game this past season.
Now, as Hurdle put it, he's got a "lifetime contract playing for the home team."
The 62-year-old Hurdle is simply looking forward to spending more time with his wife, Karla, and teenage children, Maddie and Christian. The Hurdles own a house near the beach in Bradenton, Fla., but they've made their home in Pittsburgh.
"Time to give back to my family," he said.
Hurdle said in a text message that he has had "a few conversations with teams" about taking on a front office role, so he's not completely out of the game. Another club will undoubtedly be interested in Hurdle's experience, insight and positive-minded outlook.
"There are some Hurdle-isms that have never left," said Rockies GM Jeff Bridich. "The primary one is, in this game you are humbled or about to be humbled. A lot of people use that still, to great effect, in the organization."
"He's a baseball guy. He will be for the rest of his life," said former infielder Clint Barmes, who played for Hurdle in Colorado and Pittsburgh. "He's going to always have a part in some way or another in my opinion. I can't see him stepping away and walking away from the game, as much as he's put into it."
What does Hurdle think about his future in baseball?
"Time will tell," he wrote. "God's got me right where He wants me."
Like the playing career that saw him go from can't-miss prospect to reserve, Hurdle's time as a manager brought euphoric highs and frustrating lows. He led the Rockies to the 2007 World Series, a stunning run through "Rocktober" that ended with a loss to the Red Sox, and he helped bring postseason baseball back to Pittsburgh in 2013 after a two-decade drought.
"His personality, the energy of Clint, his willingness to dig in, his willingness to dig in, his willingness to be accountable and take responsibility for his role in this organization -- he's easy to get behind and he has the main ingredients of a leader, the willingness to be out front and take responsibility," Bridich said. "A big, smiley, loud personality that typically invites people. He's inviting. All those things are only part of the reason he's been in the game so long.
Overall, Hurdle leaves the dugout with a 1,269-1,345 career record: 534-625 in Colorado and 735-720 in Pittsburgh. He is the Rockies' managerial wins leader, and among Pirates managers, only Fred Clarke, Danny Murtaugh and Jim Leyland won more games than Hurdle did in his nine years at the helm.
"He's always been one of the best managers in the game as far as preparation and being on top of any situation that comes up. There's nothing that was going to surprise the man," Barmes said. "We had meetings upon meetings, and this guy had everything. He had all his ducks in a row every single day. When it came to the fundamentals, you talk about the small things that win games, those were the things he focused on and drilled into our heads. Ultimately, the good teams that we were on, those were the things that paid off.
"He was always wanting to know what the feel was in the clubhouse, always trying to find a way to bring everybody together and pull in the same direction."
Hurdle was also dismissed twice, first by the Rockies early in the '09 season and then by the Pirates the morning of Sept. 29. He had two years and approximately $6 million remaining on his contract with Pittsburgh when the club decided to move on. Pirates chairman Bob Nutting instituted a full transition in the Pirates' leadership, which began with the dismissal of Hurdle.
"I have a great deal of appreciation for everything Clint has done for the Pittsburgh Pirates and our community. Clint is not only a great baseball man, he is a great family man," Nutting said in a statement on Sept. 29, announcing the decision to remove Hurdle. "His leadership, inspiration, advice and friendship has helped make me a better person, as he has for so many others. It has been an honor to work with him for the past nine seasons."