Jaso glad to fill multiple roles for Bucs in '17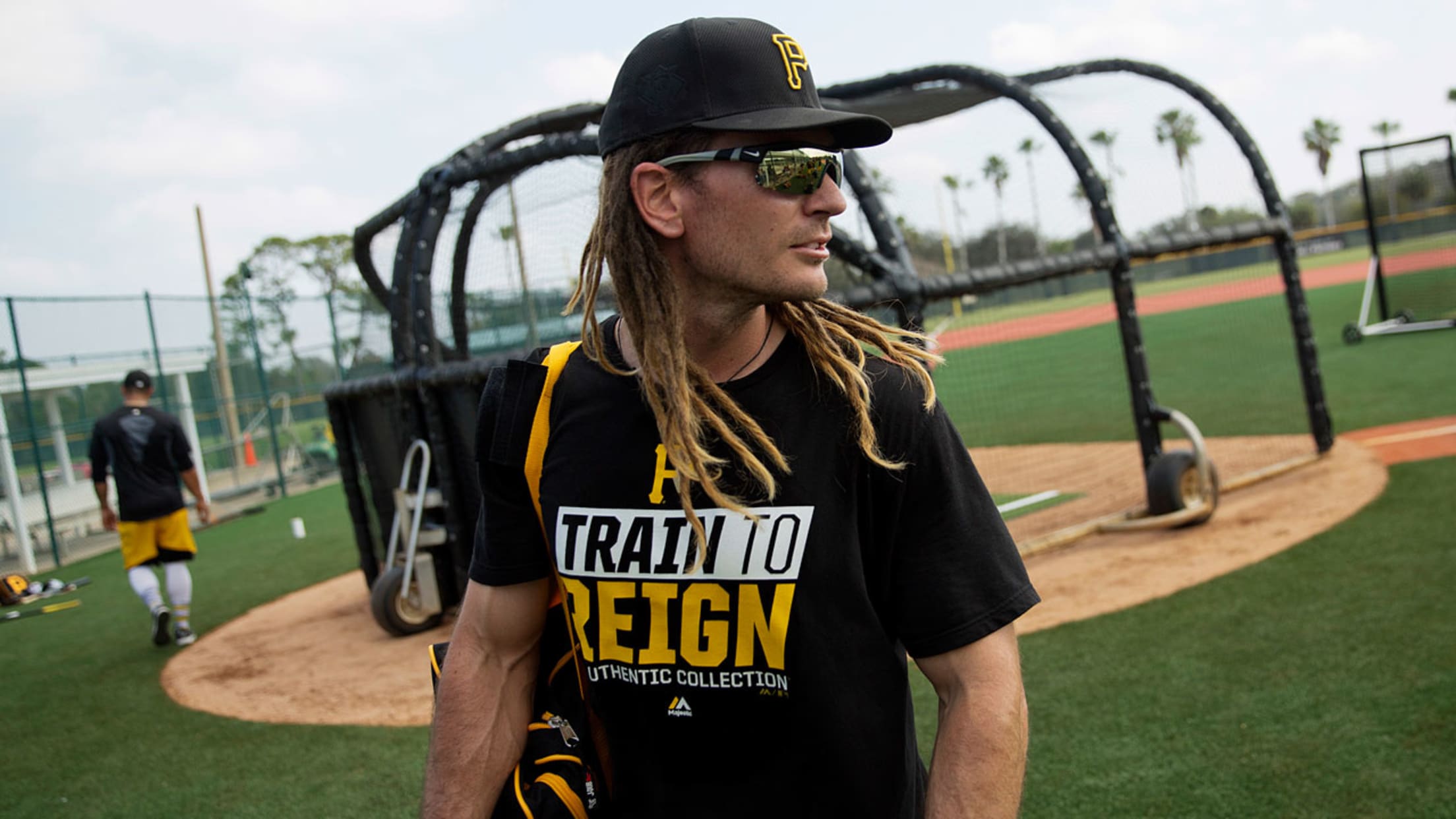 John Jaso has always embraced the unconventional -- right down to his unique, dreadlocked mane. (AP)
BRADENTON, Fla. -- John Jaso has grown accustomed to the shuffle that comes with life in the big leagues. Even if he seems to experience it more often than his peers.A catcher before concussions forced him to give up his place behind the plate, Jaso signed with the Pirates last
BRADENTON, Fla. -- John Jaso has grown accustomed to the shuffle that comes with life in the big leagues. Even if he seems to experience it more often than his peers.
A catcher before concussions forced him to give up his place behind the plate, Jaso signed with the Pirates last offseason on a two-year, $8 million contract to play first base for the first time in his career. The move came following a brief second stint with the Rays -- the club that drafted him in 2003 and with which he spent much of the 2015 season as the designated hitter or getting his initial taste of the outfield.
• Spring Training:Information | Tickets | Schedule
This season, with Josh Bell likely to be the primary starting first baseman for the Bucs, Jaso will be moving around yet again. He expects to shift into more of a utility role at first and in the corner-outfield spots with, potentially, some third base sprinkled in for the first time since his high school days.
While some may resist so much change, the 33-year-old Jaso has always embraced the unconventional -- right down to his unique, dreadlocked mane.
"I want to be able to fit to different roles," Jaso said on Tuesday. "I think I'm a guy that can do that. ... We only have so much time to play this game. Really, I want to get as much out of it as I can."
Jaso's attitude has resonated with manager Clint Hurdle, who hopes the veteran's flexibility can provide more options on the bench, especially during in-game moves.
"For us, it could turn out to be wonderful," Hurdle said. "Last year, the adaptation to first base -- if you would've watched him last spring at this time, then this spring -- it's legit. It's growth, solid growth. He came out early. He took balls at third. He was out in the outfield. That will help."
Finding ways to stick Jaso's left-handed bat in the lineup more often might also be a boon to the offense. After the injury-shortened reunion with the Rays, in which Jaso was limited to just 70 games after hurting his left wrist on Opening Day, he batted .268 with eight homers and 42 RBIs in a career-high 132 games in '16. Jaso also hit for the first cycle in PNC Park history in late September.
Even amid a summer slump -- where he sputtered to a .197 average in June before rebounding for a strong finish -- Jaso never became dispirited.
"I don't remember one time where he complained about a call at the plate," Hurdle said, "and there were some legitimate balls that were called strikes."
It's all in the mindset Jaso carries with him each day.
"If there's opportunities that will help me to keep playing, and to experience more of this game, then I want to take all of those opportunities," Jaso said.
"I think that's definitely something that I can handle."
Jeff Odom is a contributor to MLB.com.