Big leaguer for a day, young Buc hits 2 HRs
Rookie outfielder makes big splash in first Major League at-bats
BRADENTON, Fla. -- Jonah Davis figured he was just going to watch a big league Spring Training game on Thursday afternoon at LECOM Park. The 21-year-old center fielder rode the van over from Pirate City, put on a No. 85 Pirates jersey with no name on the back and made
BRADENTON, Fla. -- Jonah Davis figured he was just going to watch a big league Spring Training game on Thursday afternoon at LECOM Park. The 21-year-old center fielder rode the van over from Pirate City, put on a No. 85 Pirates jersey with no name on the back and made his way out toward the field.
But only a few minutes before first pitch, the Pirates scratched Starling Marte due to lower back tightness. They needed a center fielder. Manager Clint Hurdle didn't want to overcomplicate a Grapefruit League lineup, so he plugged Davis into Marte's place: batting second, starting in center.
Then Davis, who made his professional debut last year with Rookie-level Bristol, had an afternoon he won't soon forget.
Davis homered on the second pitch he saw in the first inning, then went deep again in the sixth during the Pirates' 7-5 win over the Orioles. Just like he planned it, right?
"Honestly, they were all telling me, 'Hey, you have no name on the back. You're wearing a two-flap helmet up there. They're just going to come right at you,'" Davis said. "So after that first pitch was a ball, my initial thought was, 'Let's hit a home run right here.' And it was right there for me."
Davis drilled his first home run out to the tiki bar in right-center field off Orioles starter David Hess.
"My mind was going a thousand miles a second. I didn't really know what to do, honestly," Davis said. "I wouldn't have been surprised if I forgot to run the bases for a minute there. I wasn't really thinking in that moment."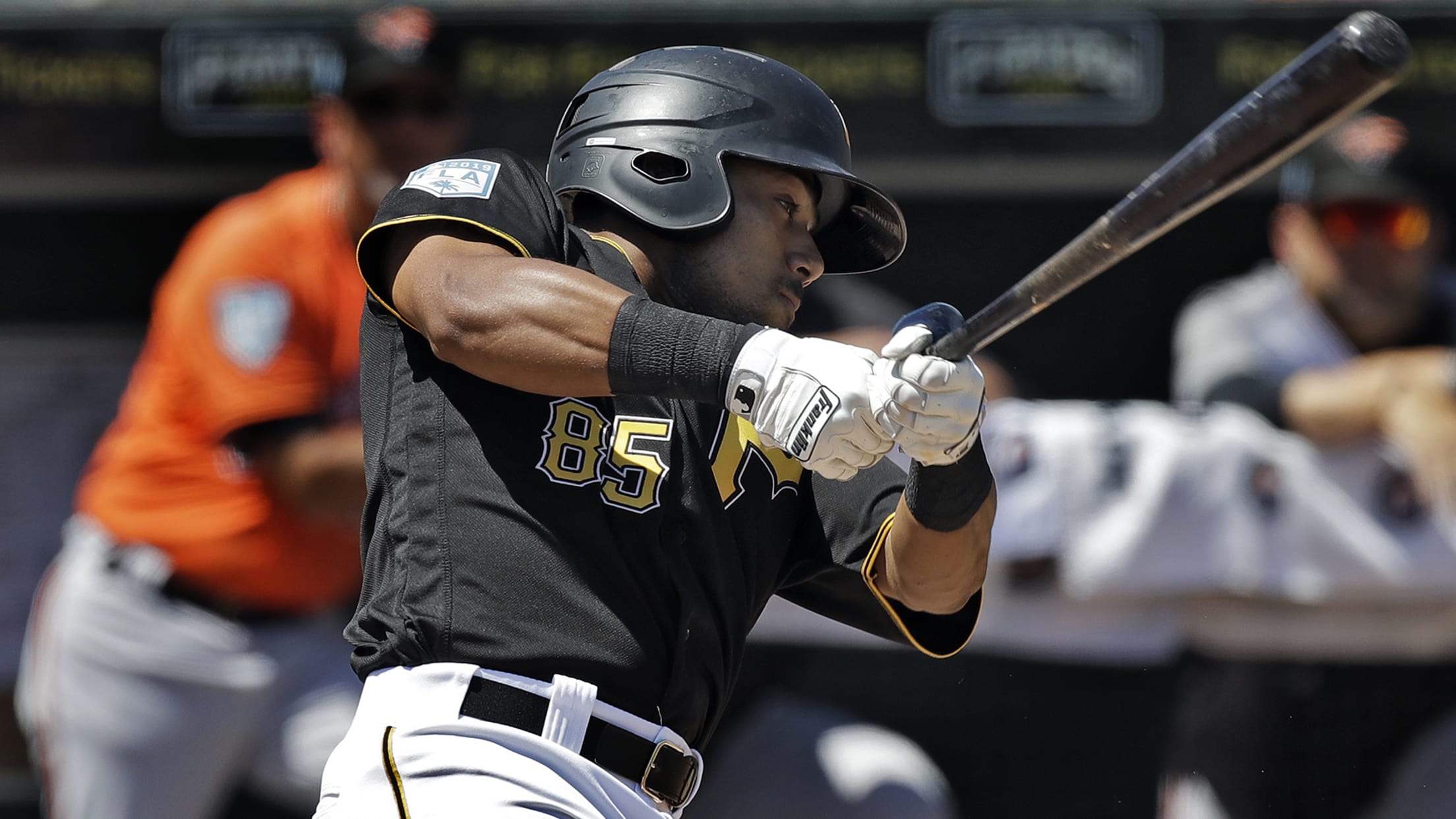 Davis went to Cal-Berkeley, but he grew up a Yankees fan after being born in New York. So imagine his reaction when he walked back into the dugout and the first person he saw was catcher Francisco Cervelli, a former Yankee, offering up a high five.
"It was surreal, honestly," Davis said. "That was an awesome feeling right there."
After flying out to right in the third inning, Davis homered once more in the sixth, this time to right field off Orioles right-hander Nate Karns. At that point, Davis thought, "I guess I did it again."
"What a fantastic day for Jonah," Hurdle said. "I get goosebumps for these kids every time."
Davis, the Pirates' 15th-round pick in last year's Draft, is coming off a strong pro debut. He hit .306/.398/.612 with 12 homers and 34 RBIs in 51 games with Bristol last season. He will likely start this season in Class A, with either Pittsburgh's Greensboro or Bradenton affiliate.
But first, Davis might get another chance in big league camp.
"If we call him over again on Saturday, we're going to have to bring him back with one ear flap," Hurdle said. "He won't have to wear the double ear flap."