What to expect from Ke'Bryan Hayes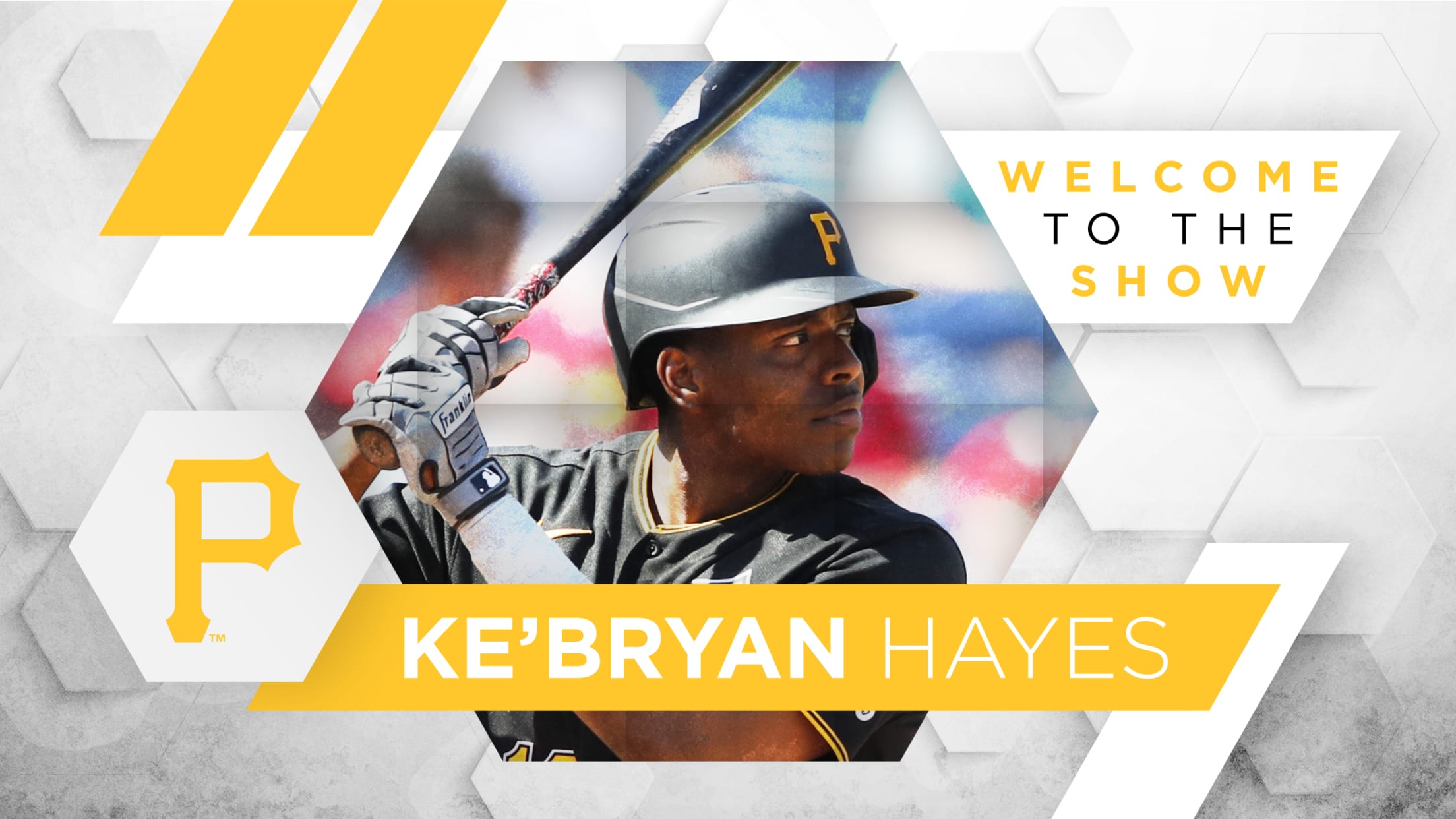 When the Pirates took Ke'Bryan Hayes at the end of the first round of the 2015 Draft, the hope was he'd eventually develop into the long-term answer at the hot corner in Pittsburgh. Now, five years later, the Pirates' No. 2 prospect is getting his first opportunity to show if
When the Pirates took Ke'Bryan Hayes at the end of the first round of the 2015 Draft, the hope was he'd eventually develop into the long-term answer at the hot corner in Pittsburgh. Now, five years later, the Pirates' No. 2 prospect is getting his first opportunity to show if he can live up to those expectations.
The 23-year-old son of former big leaguer Charlie Hayes was officially called up on Tuesday and should get every chance to play regularly for the remainder of the season. Had this been a normal season (How many times have we said that?), Hayes likely would have been up earlier. But a positive test for COVID-19 kept Hayes from competing for an Opening Day spot and he's spent time at the alternate site in Altoona, getting himself back into playing shape. The Pirates felt he was ready enough to make his big league debut and he should be an upgrade, at least defensively, from any other third base options in Pittsburgh currently.
Hayes has put up solid, but unspectacular numbers during his climb up the Pirates' ladder, but there's still plenty of offensive upside to consider, to go along with his defensive skills. Here's more of what Hayes brings to the table, with his grades on the 20-to-80 scouting scale in parentheses (20-30 is well below average, 40 is below average, 50 is average, 60 is above average and 70-80 is well above average). One thing is certain, though: Hayes is the type of player who doesn't allow the game to speed up too much, so even if he doesn't put up huge offensive numbers right away, he's going to handle the transition very well.
Hit (60): He's always shown a propensity to make consistent contact with a solid approach at the plate. He doesn't strike out a ton and he's walked in 9.4 percent of his career plate appearances, though his walk rate dipped a bit in 2019 as he was trying to do a little too much at the start of his first taste of Triple-A. He brings a .279/.354/.399 line with him to the big leagues and he should continue to hit for average and get on base.
Power (50): They say that power is often the last tool to show up in games and that's largely been the case for Hayes. But there's raw pop to tap into and it started to show up more late last year as he slugged over .450 in July and August. He's more hit-over-power, but seeing him grow into average in-game pop is still a very reasonable outcome.
Run (55): Early on in his career, Hayes really dedicated himself to conditioning and that's allowed him to get faster as he's progressed. He's not a burner, but he knows how to use his speed and is an efficient basestealer (78.6 percent success rate).
Arm (60): Hayes has a very strong and very accurate arm. He's shown the ability to make throws from everywhere on the diamond, on the run and from different angles.
Field (65): Even if Hayes doesn't hit, he's going to contribute on this side of the ball. He's won three straight Minor League Gold Gloves and is typically mentioned as one of the top defensive prospects in all of baseball. He has tremendous range and footwork to go along with excellent hands. The Rockies' Nolan Arenado has won seven straight Gold Gloves at the hot corner in the National League. Hayes should end that streak at some point.