Hurry! All-MLB Team voting ends today, 5 ET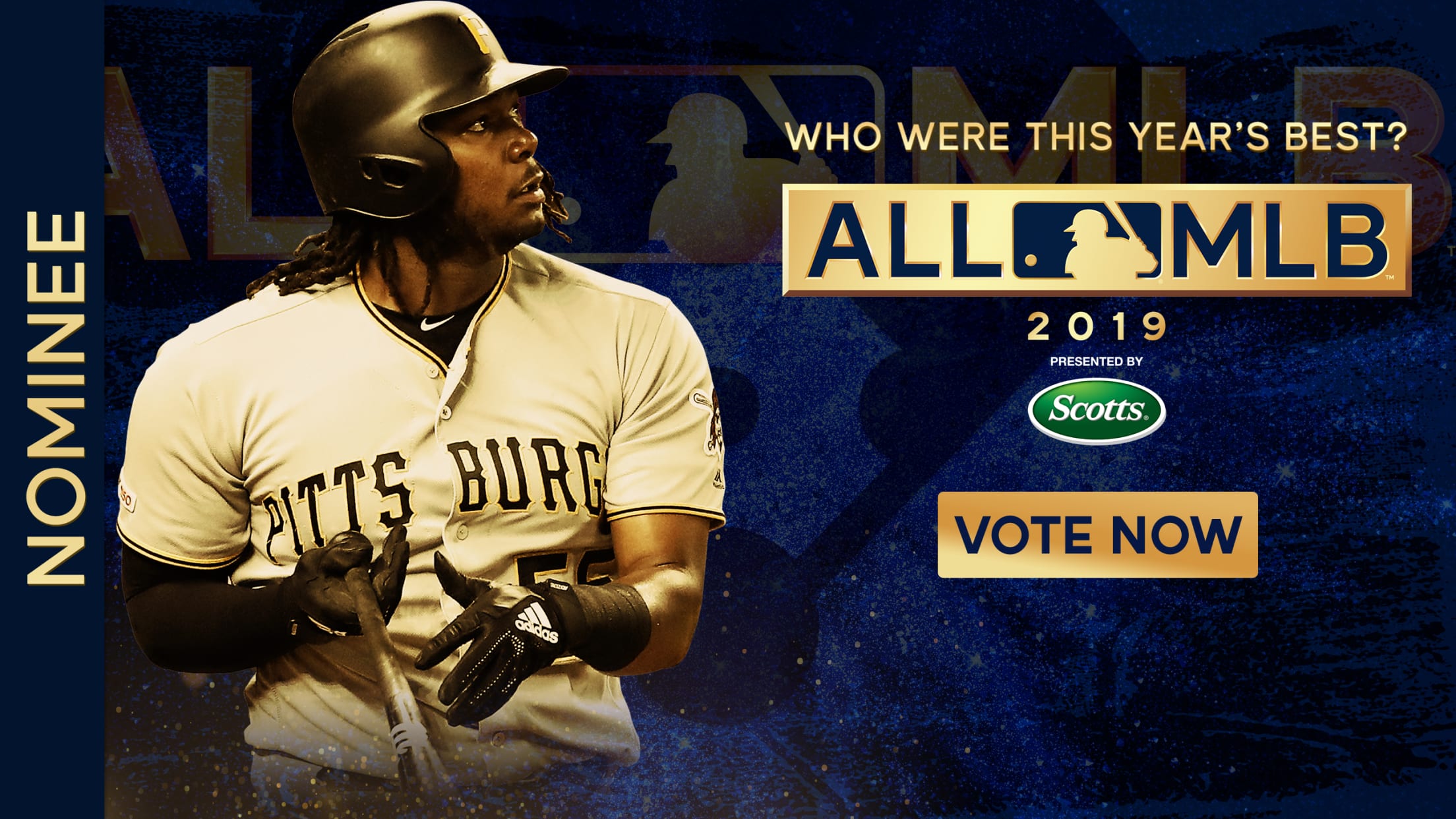 PITTSBURGH -- Josh Bell was a National League All-Star and the NL Player of the Month in May, but he has a chance to earn one more honor before 2019 is over. • VOTE NOW: All-MLB Team | All-MLB Team nominees, club-by-club After working hard to become the slugger the
PITTSBURGH -- Josh Bell was a National League All-Star and the NL Player of the Month in May, but he has a chance to earn one more honor before 2019 is over.
• VOTE NOW: All-MLB Team | All-MLB Team nominees, club-by-club
After working hard to become the slugger the Pirates needed him to be, Bell made the cut to appear on the inaugural All-MLB Team ballot. He is Pittsburgh's lone representative on the ballot.
The selection process for the 2019 All-MLB Team runs through 5 p.m. ET on Dec. 3, with 50 percent of the vote coming from fans and 50 percent coming from a panel of experts.
You can vote once every 24 hours between now and when voting ends. The inaugural All-MLB Team will be announced on Dec. 10 at baseball's annual Winter Meetings in San Diego.
There will be a first team and second team All-MLB, and voters are asked only to consider performance during the regular season when casting their ballots. Each team will include one selection at each position (including designated hitter and three outfielders, regardless of specific outfield position), five starting pitchers and two relievers.
In the first half of the season, Bell emerged as one of the Majors' most dominant forces at the plate. The switch-hitting slugger captured the national spotlight in May, when he was named the NL's Player of the Month after a historic offensive showing. He earned his spot in the Home Run Derby by launching tape-measure homers over the PNC Park batter's eye and into the Allegheny River.
Bell was the NL's starting designated hitter at the All-Star Game in Cleveland, a spot he earned by slashing .302/.376/.648 with 27 homers and 84 RBIs in the first half. He slowed down after the Midsummer Classic, and the first baseman had to sit out the final two weeks of the season due to a left groin injury. Still, Bell put together one of the best offensive performances in recent Pirates history.
Overall, Bell slashed .277/.367/.569 with 37 homers, 37 doubles and 116 RBIs in 143 games this year. He finished second among qualified Major League first basemen in slugging percentage, third in homers, doubles and OPS, fourth in RBIs, sixth in on-base percentage and seventh in batting average.