Bucs in good shape heading into Winter Meetings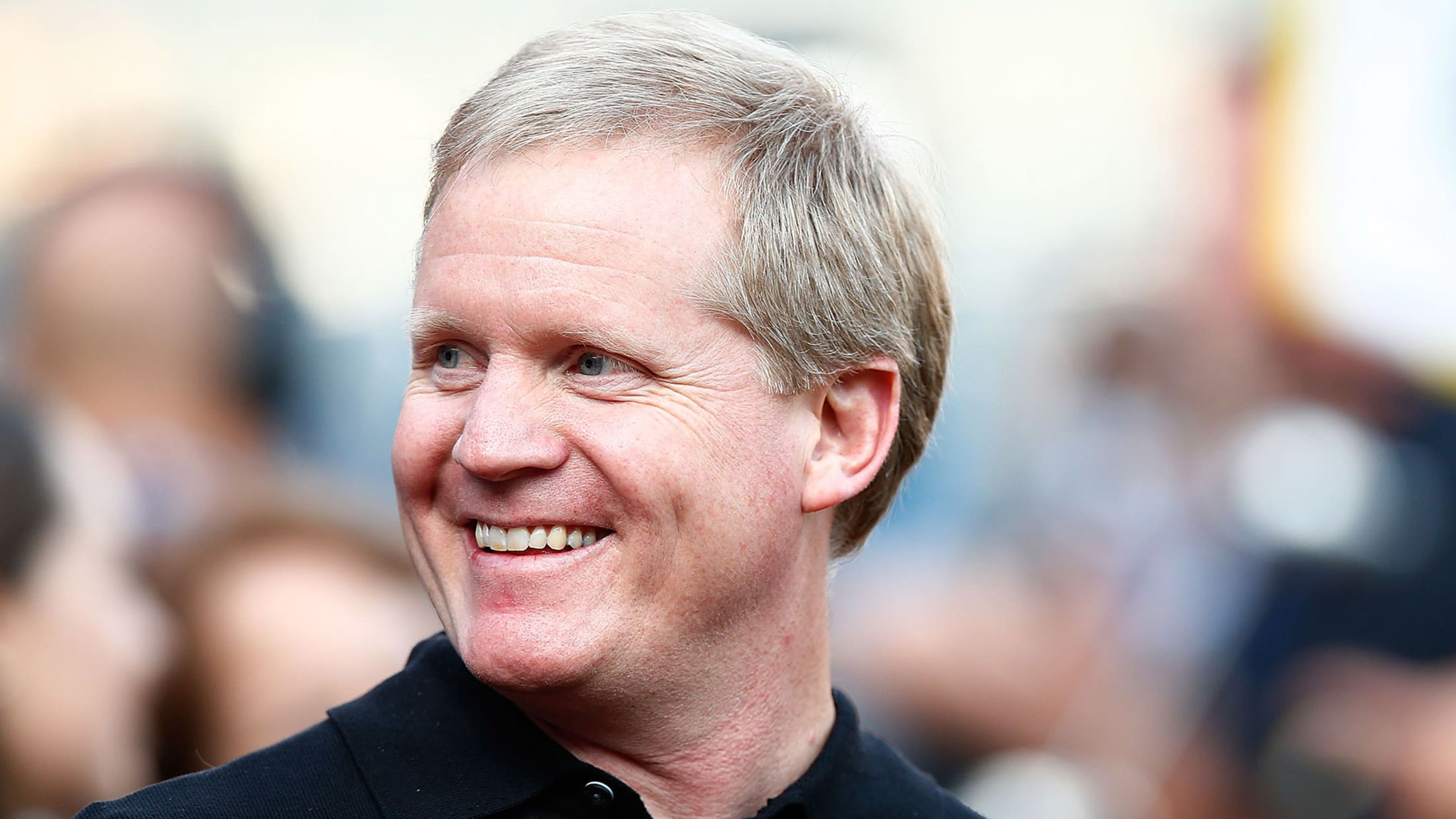 PITTSBURGH, PA - OCTOBER 1: Pittsburgh Pirates GM Neal Huntington watches batting practice prior to the National League Wild Card game against the Cincinnati Reds at PNC Park October 1, 2013 in Pittsburgh, Pennsylvania. (Photo by Jared Wickerham/Getty Images) (Jared Wickerham/Getty Images)
PITTSBURGH -- The Pirates began 2018 with a pair of trades that were interpreted as a step back. They wound up taking a step forward by putting together a winning season while adding Chris Archer and Keone Kela at the Trade Deadline, aggressive moves that reaffirmed their intent to compete
PITTSBURGH -- The Pirates began 2018 with a pair of trades that were interpreted as a step back. They wound up taking a step forward by putting together a winning season while adding Chris Archer and Keone Kela at the Trade Deadline, aggressive moves that reaffirmed their intent to compete in the coming years.
Where do they go from here? We should get a better idea as the Winter Meetings begin on Monday at the Mandalay Bay Resort & Casino in Las Vegas.
Most of the Pirates' roster is set to return next season. That's good news for their pitching staff, which should get a boost from a full season of Archer alongside Jameson Taillon and Trevor Williams in the rotation, with Kela working between closer Felipe Vazquez and reliever Kyle Crick.
General manager Neal Huntington quickly filled two position-player holes by signing infielder Jungho Kang and outfielder Lonnie Chisenhall. They lost veteran infielders Jordy Mercer and Josh Harrison, but they have options up the middle with Adam Frazier ready to take over at second base.
• Free-agent rumors
Ultimately, they must find ways to improve significantly if they want to contend in the highly competitive National League Central next year. The Wild Card field won't be easy to crack, either, with an apparent arms race already underway in the NL East. Pittsburgh finished fourth in the division with an 82-79 record last season, perhaps better than expected -- but not good enough to play in October.
Club needs: The Pirates quickly addressed two of them by re-signing Kang, a potential power bat to complement Colin Moran at third base, and signing Chisenhall, a necessary fourth outfielder. Huntington has said the club is comfortable with rookie Kevin Newman and utility man Erik Gonzalez as a "starting point" at shortstop, but they are still monitoring the market for an upgrade. Free agents such as Jose Iglesias, Adeiny Hechavarria and Freddy Galvis would make sense, as would slick-fielding Arizona shortstop Nick Ahmed.
Pittsburgh's pitching staff is mostly set, but expect the Bucs to be on the lookout for a lefty who could add depth to their bullpen. They would have to clear a spot in their rotation to make room for another starter.
• Hot Stove Tracker
Whom might they trade? The Pirates are typically open to trading players with a year or two of club control remaining. The most likely candidates in that group this year are catcher Francisco Cervelli and right-handed starter Ivan Nova. It's nearly impossible to imagine them moving left fielder Corey Dickerson, who will also be a free agent after next season, given right fielder Gregory Polanco's uncertain rehab timetable.
The emergence of Elias Diaz could make Cervelli expendable, but they are a better team with both catchers. They have some young pitchers in the pipeline who could eventually replace Nova, but likely not by Opening Day. Cervelli is due $11.5 million next season while Nova will earn around $9 million, so trading either player would create significant payroll flexibility for Pittsburgh.
Prospects to know:Top prospectMitch Keller should be ready for the rotation some time next summer. They have a bunch of interesting position players -- Ke'Bryan Hayes, Cole Tucker, Stephen Alemais, Will Craig, Bryan Reynolds and Jason Martin -- who should spend most of next season in Triple-A, too. Clay Holmes, J.T. Brubaker and Brandon Waddell will return as rotation/long-relief depth. Newman and Kevin Kramer could start the season in Pittsburgh, depending on how the roster shakes out.
It seems unlikely that the Pirates will deal big-time prospects this offseason after unloading top young talent such as Tyler Glasnow, Austin Meadows, Shane Baz and Taylor Hearn for Archer and Kela at the Trade Deadline.
Rule 5 Draft: The Pirates' 40-man roster is currently full, and if that remains true on Thursday, they won't be able to select anyone. They had two Rule 5 Draft picks in camp last spring, and reliever Nick Burdi is still bound by Rule 5 restrictions after recovering from Tommy John surgery most of last season. Burdi must remain on Pittsburgh's active roster for 60 days to start next season or be offered back to Minnesota.
Payroll summary: The Pirates' budget for next year is unclear. Their projected payroll currently sits around $80 million, which should give Huntington a little wiggle room. They began last season with a payroll of $84,585,833, according to USA Today, and spent closer to $90 million on the Major League roster by the end of the season.