Inbox: Will the Pirates be sellers at Deadline?
Beat reporter Adam Berry answers fans' questions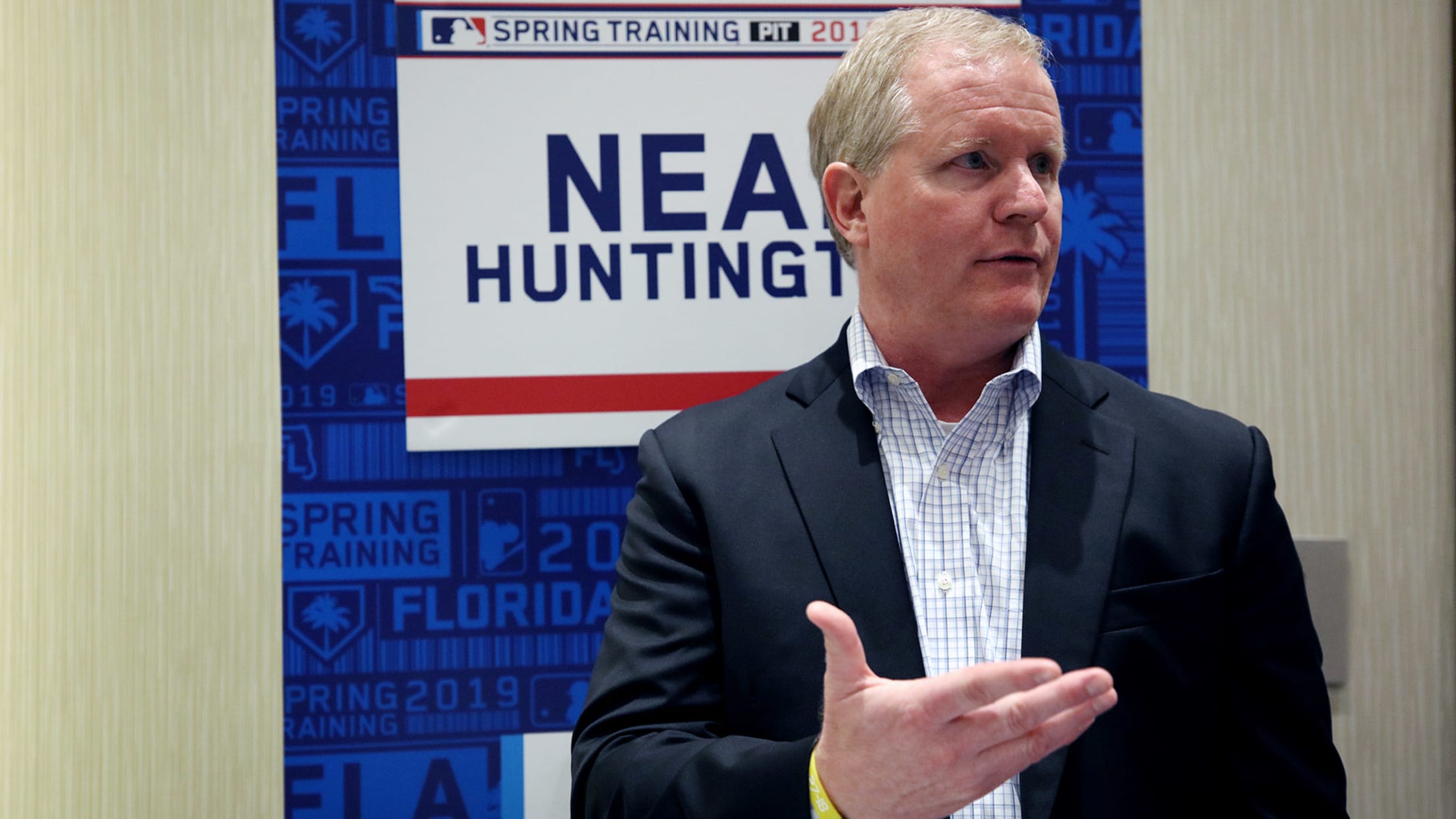 **Are the Pirates going to sell before the Trade Deadline? It seems like the time to buy was a while ago, when they were in first place, but now they're in last. What will they do if they're still out of it? Who do you think they might trade from
Are the Pirates going to sell before the Trade Deadline? It seems like the time to buy was a while ago, when they were in first place, but now they're in last. What will they do if they're still out of it? Who do you think they might trade from the Major League roster?
-- Jim B., Pittsburgh
There's a lot of ground to cover here. First, I'll direct you toward the story from Sunday's crazy double-comeback win over the Padres. Neal Huntington talked about this subject with the local media a bit before the game.
My sense is that the Pirates are preparing for a number of different scenarios leading up to the Trade Deadline: buy, sell, a balance of both. And look, it's probably still too early to realistically have this conversation, because we don't know where they will stand on the morning of July 31.
It's funny, in a way, that they have the exact same record (36-40) as they did after 76 games last season. This time last year, we thought they'd be sellers. Then, for better or worse, they wound up as one of the biggest buyers by acquiring Chris Archer and Keone Kela for a haul of young talent. A lot could change over the next five weeks, too.
Fortunately, the Pirates have plenty of time and a perfect schedule to prove whether they're in or out. They're going to spend the next month playing the teams that they're chasing. It's a brutal July slog through the Cubs, Brewers, Cubs (again), Cardinals, Phillies, Cardinals (again), Mets and Reds. If they come out on the other side of that with any sort of realistic postseason hopes, they deserve a boost from the front office.
I'll admit it's been tough to get a feel for this team up to this point. They pitched so well in April then so poorly for so long after that. They've hit well lately, and some of that success seems sustainable. They're also getting healthy on the pitching side, and you've got to think better days are coming for Archer and Joe Musgrove.
We'll have a much better idea of who they are and where they stand a month from now. Maybe they'll play their way into a position where it makes sense to add an arm or two for the stretch run. But let's follow Jim's scenario and say they wind up out of the race, which would lead to a shift in focus toward 2020 and beyond.
In that case, it's reasonable to expect them to field offers for anyone who isn't under team control for next season. That would be Corey Dickerson, Melky Cabrera, Jung Ho Kang, Francisco Cervelli, Jordan Lyles and Francisco Liriano. They won't be the most coveted names on the market, but they have some value.
Every contender has a place for a super-affordable, veteran, productive switch-hitter like Cabrera. Teams in need of outfield help might be interested in Dickerson as long as he's healthy and hitting. Most teams could find a place on their staff for Lyles or Liriano. Kang would have to prove he can still be a power threat. Cervelli's contract and recent concussion almost certainly make him less appealing, but maybe someone would take a chance on his experience and leadership if the cost was lessened.
The interesting question is whether the Pirates would consider moving players who are within a few years of free agency. The big names there are Starling Marte, Felipe Vazquez, Archer and Kela. I cannot see them moving any of those players (and basically signaling some sort of significant rebuild) less than a year after they essentially committed to the 2019-20 window by acquiring Archer and Kela.
Should the Pirates try to deal for a proven "power" hitter? Josh Bell cannot do the job alone.
-- Stan D., Ellwood City
It's a nice thought, but I don't see it happening. For one, their lineup is actually in a pretty good place right now. Bryan Reynolds is playing out of his mind. Marte has been solid since the start of May -- and even better since he moved into the No. 3 hole. Bell is doing his thing, though teams are obviously pitching around him now.
Colin Moran has had some nice stretches, and he's already just one home run shy of his 2018 total. Dickerson seems to be finding his timing. For all the complaints about Adam Frazier, he's hitting .286 with an .802 OPS over the last 30 days. Elias Diaz is hitting for average, albeit not his 2018 power. Kevin Newman is holding down the leadoff spot. Jose Osuna probably earned more playing time with his performance over the weekend. And Melky Cabrera continues to do Melky Cabrera things at the plate.
What they need is the return of a healthy and productive Gregory Polanco, because he was a legitimate power threat when he was on last season. And it wouldn't hurt if Kang started making a little more consistent contact -- when he's hit the ball at all, he's hit it hard – but you can only wait so long for that to happen.
Would the Pirates consider using an opener when Archer starts, since he's only good for about five innings?
-- William D., Pittsburgh
Harsh. Archer has actually worked six or more innings in five of his 13 starts this season, though only three of those outings have come since April 14. He completed six innings in 14 of his 27 starts last season and 25 of his 34 outings in 2017. He worked 194 innings or more for four straight years from '14-17; he should be able to handle more than five now.
Nobody's going to be happy about a five-inning start, but Archer's last outing was definitely a step in the right direction. He only gave up one run on two hits while striking out five in five innings, and he probably would have been good for another inning if they didn't have to pinch-hit for him in what turned out to be a 6-3 win over the Padres. The problem, obviously, is that the Pirates acquired Archer to be a rock in their rotation – not someone for whom you seek silver linings.
And in case anyone was wondering about the opener: It seems like that plan is on the backburner for now. It's still a legitimate strategy, and it might work better if the Pirates had the bullpen depth they had last August with Vazquez, Kela, Kyle Crick, Edgar Santana and Richard Rodriguez dominating the late innings. But they'll take their chances for now with a traditional five-man starting rotation and let their relievers figure out the rest.