Here's your guide to Pirates Spring Training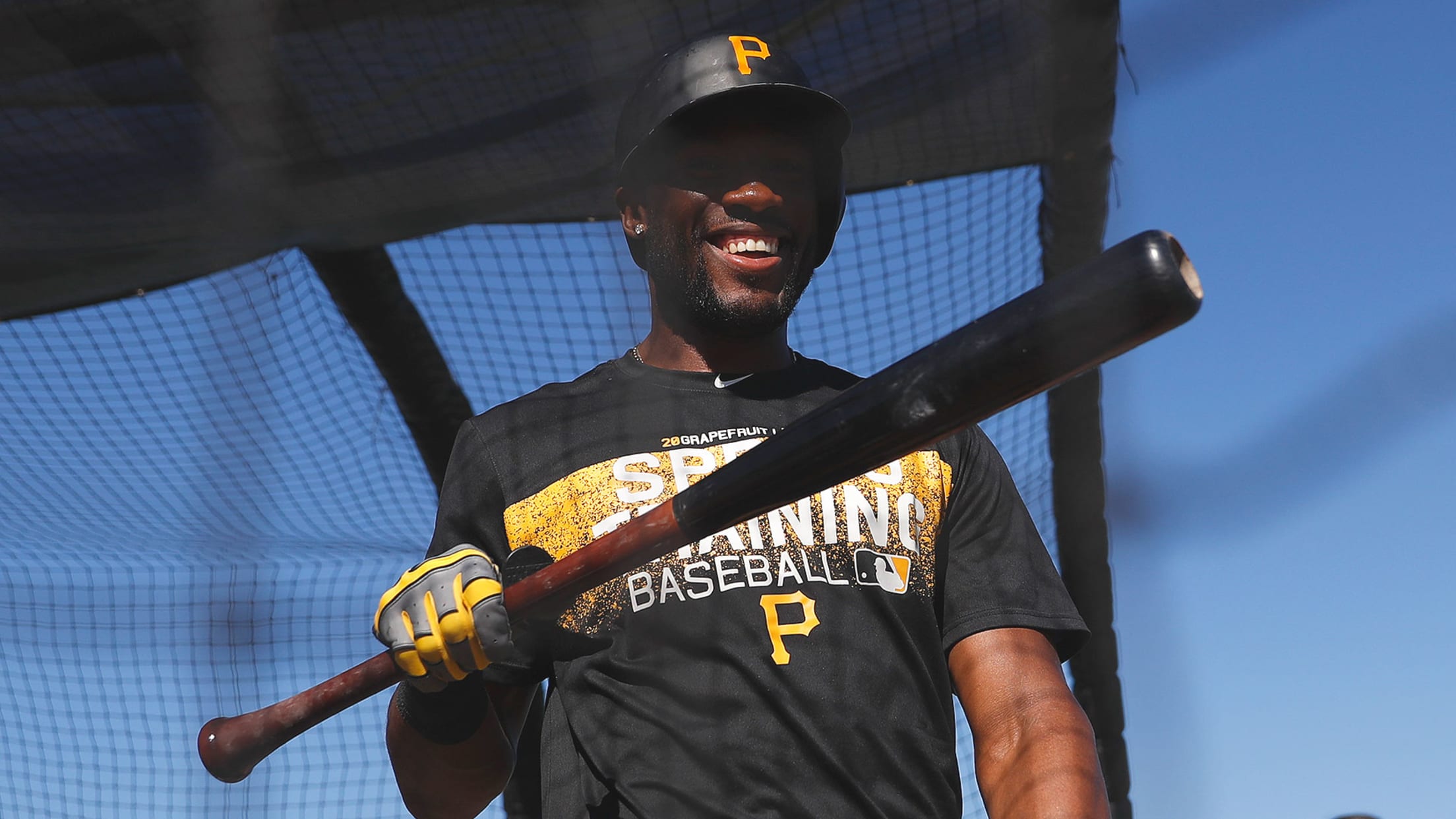 PITTSBURGH -- In only a few days, the Pirates will begin their 51st Spring Training in Bradenton, Fla. Here are a few important dates and details to know before baseball returns to Florida's Gulf Coast.Pitchers and catchers report Monday:: Spring Training coverage presented by Camping World ::First pitchers and catchers
PITTSBURGH -- In only a few days, the Pirates will begin their 51st Spring Training in Bradenton, Fla. Here are a few important dates and details to know before baseball returns to Florida's Gulf Coast.
Pitchers and catchers report
Monday
:: Spring Training coverage presented by Camping World ::
First pitchers and catchers workout
Feb. 13
Full-squad report date
Feb. 17
First full-squad workout
Feb. 18
New faces to know
Free-agent signings: RHP Jordan Lyles, OF Lonnie Chisenhall
Trade/waiver acquisitions: SS Erik González, RHP Aaron Slegers
Familiar faces returning: 3B Jung Ho Kang, LHP Francisco Liriano
Minor League free agents: RHP Roberto Gomez, LHP Tyler Lyons, RHP Brandon Maurer, C Steven Baron, OF Patrick Kivlehan, OF JB Shuck
Top prospects to know
RHP Mitch Keller, 3B Ke'Bryan Hayes, SS Cole Tucker, INF Kevin Newman, INF Kevin Kramer, OF Bryan Reynolds, RHP Luis Escobar, OF Jason Martin, 1B Will Craig, RHP Nick Burdi, RHP Dario Agrazal, RHP J.T. Brubaker, LHP Brandon Waddell
Where is the facility?
The Pirate City training complex, where the Bucs hold their workouts and host Minor League Spring Training, is located at 1701 27th St. East in Bradenton, Fla. The Pirates move their big league camp to LECOM Park when games begin. The historic ballpark, formerly known as McKechnie Field, is located at 1611 Ninth St. West in Bradenton.
Can fans attend workouts?
Yes, fans can attend morning workouts at Pirate City. The most popular area to watch is in the middle of the four main practice fields, where fans can also watch pitchers throw bullpen sessions.
First game
The Pirates will begin their Grapefruit League schedule on Feb. 23 with a 1:05 p.m. ET contest against the Phillies at Spectrum Field in Clearwater, Fla.
First TV game
The Pirates are scheduled to play their first televised game on March 7 against the Orioles at LECOM Park. First pitch is at 1:05 p.m.
One other notable game
The only night game on the Pirates' Grapefruit League slate is scheduled for March 15 at LECOM Park. The Bucs will host the Rays at 6:05 p.m.
Last game in Florida
The Pirates will break camp on March 24 after playing the Orioles at Ed Smith Stadium in Sarasota, Fla.
Any additional exhibitions before the regular season?
The Pirates will play two exhibition games against the Astros at Minute Maid Park in Houston on March 25-26. The first game is scheduled for 8:10 p.m. ET, and the spring finale is set for 2:10 p.m.
Opening Day date, time, opponent and location
March 28, 4:10 p.m. ET against the Reds at Great American Ball Park in Cincinnati.