Matz spreads love of game at Play Ball event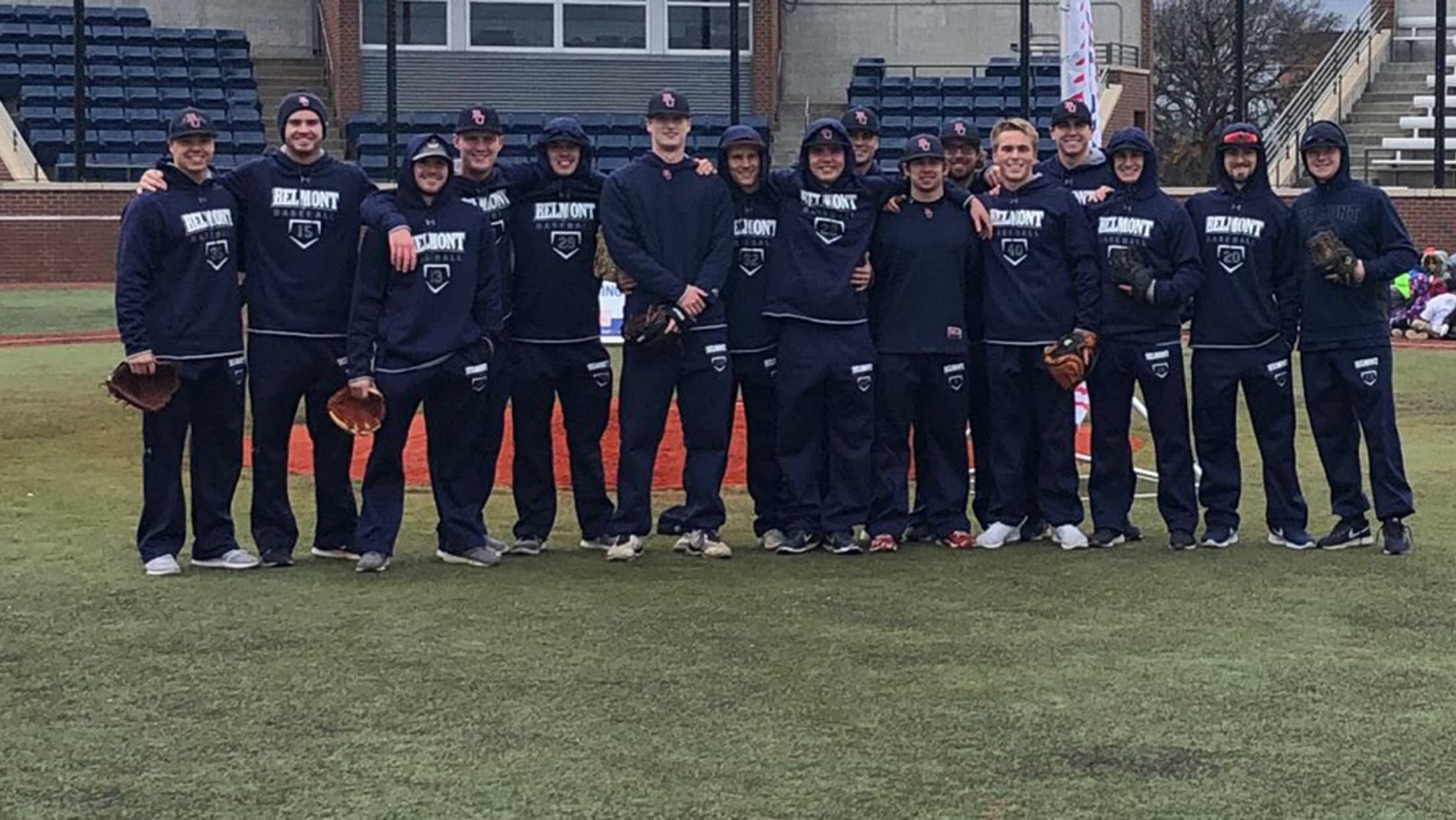 NASHVILLE, Tenn. -- Major League Baseball hosted its final Play Ball event of the year on Tuesday at Belmont University's E.S. Rose Athletic Complex.The weather was cold, but the spirits were high as hundreds of elementary school students ran around and had fun with Mets pitcher and Nashville resident Steven
NASHVILLE, Tenn. -- Major League Baseball hosted its final Play Ball event of the year on Tuesday at Belmont University's E.S. Rose Athletic Complex.
The weather was cold, but the spirits were high as hundreds of elementary school students ran around and had fun with Mets pitcher and Nashville resident Steven Matz, as well as baseball and softball players from Belmont University.
"I think it's really important for the kids to have an opportunity to interact with current players, whether it be college, pro or otherwise, who actually understand the game a little bit," said Tony Majors, director of RBI Nashville. "They sort of show them the passion they have for the game."
Play Ball hosted 28 events across North America this year, including two in Nashville. The first event of the year, also hosted in the Music City, was open to the public in February, although this event was held for students from two local elementary schools.
David James, MLB's vice president of baseball and softball development, said the league has made an effort to reach out to communities beyond the 27 Major League cities. He's excited to introduce the game to kids whose schools don't have baseball teams and share the joy.
"[My favorite part is] probably watching a kid, and I just saw it here. A young lady connected with the bat in the Home Run Derby and hit it well," James said. "One of her other friends there said, 'You should play softball. My sister plays softball.' That's a win."
Sara Feleke and Amen Wendie, both 9 years old, were among those in attendance from Carter-Lawrence Elementary School. Wrapped up warmly for the 40-degree weather, they enjoyed the baserunning drills, popups and hitting.
"I've never played baseball. This is my first time learning," Feleke said. "I like the throwing and catching. The ball rolled over me, but I had fun."
"I can't wait to embrace all the energy," Wendie said. "I hope you guys come every year. I would want to be a baseball player, because it seems like so much fun, throwing the ball and hitting it."
Many of the children were excited to meet their first big league player as Matz hopped from group to group to engage with each group. Matz recently moved to Nashville since getting married last winter and has enjoyed connecting with the local community.
"When I got the opportunity to come out here, it was kind of a no-brainer for me," Matz said. "I've grown up in New York. I got to have two Major League teams where I was. To just come out here and be with the kids and throw balls to them and let them hit and watch them run around and laugh, it's really a cool experience. I think it's important. "
Ben Weinrib is a contributor to MLB.com.