BUCS FLEX PLAN INFORMATION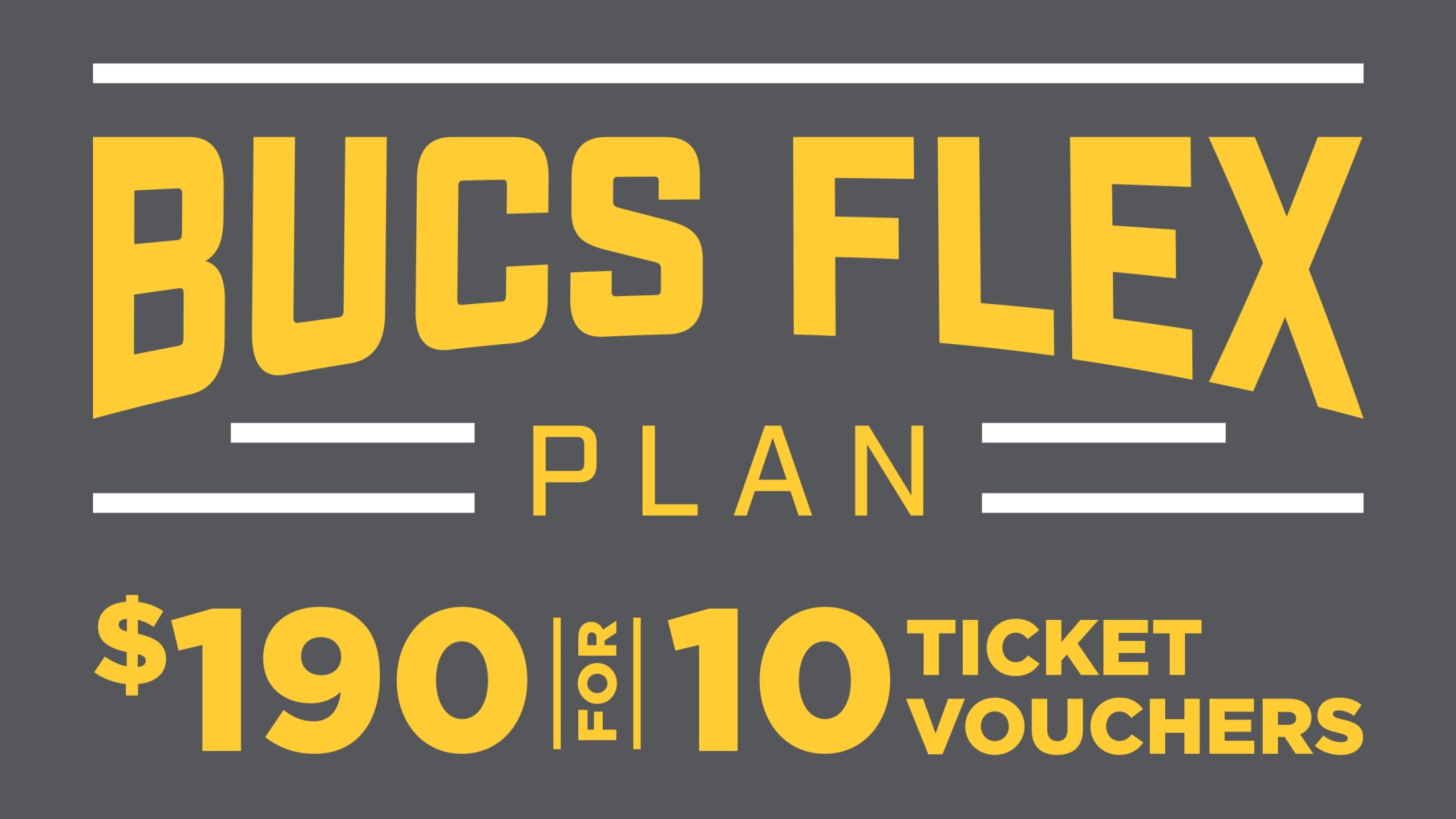 Use them however you want!
Redeem your vouchers now to lock in seats for your favorite games... or save 'em and redeem for tickets right up until game time in 2020!
BENEFITS
Flexibility to redeem a different number of games & different number of seats (ex: redeem 4 tickets for one game and 6 for another).
Flat rate, no matter which game.*
Redeem your vouchers right up until game time.*
Easily manage your vouchers in the MLB Ballpark app.
*Excluding Opening Day. Based on availability.
SEATING
Tickets available in the Outfield & Upper Bowl.
When redeeming your vouchers, you choose which section you prefer and the app will select the best available seats.